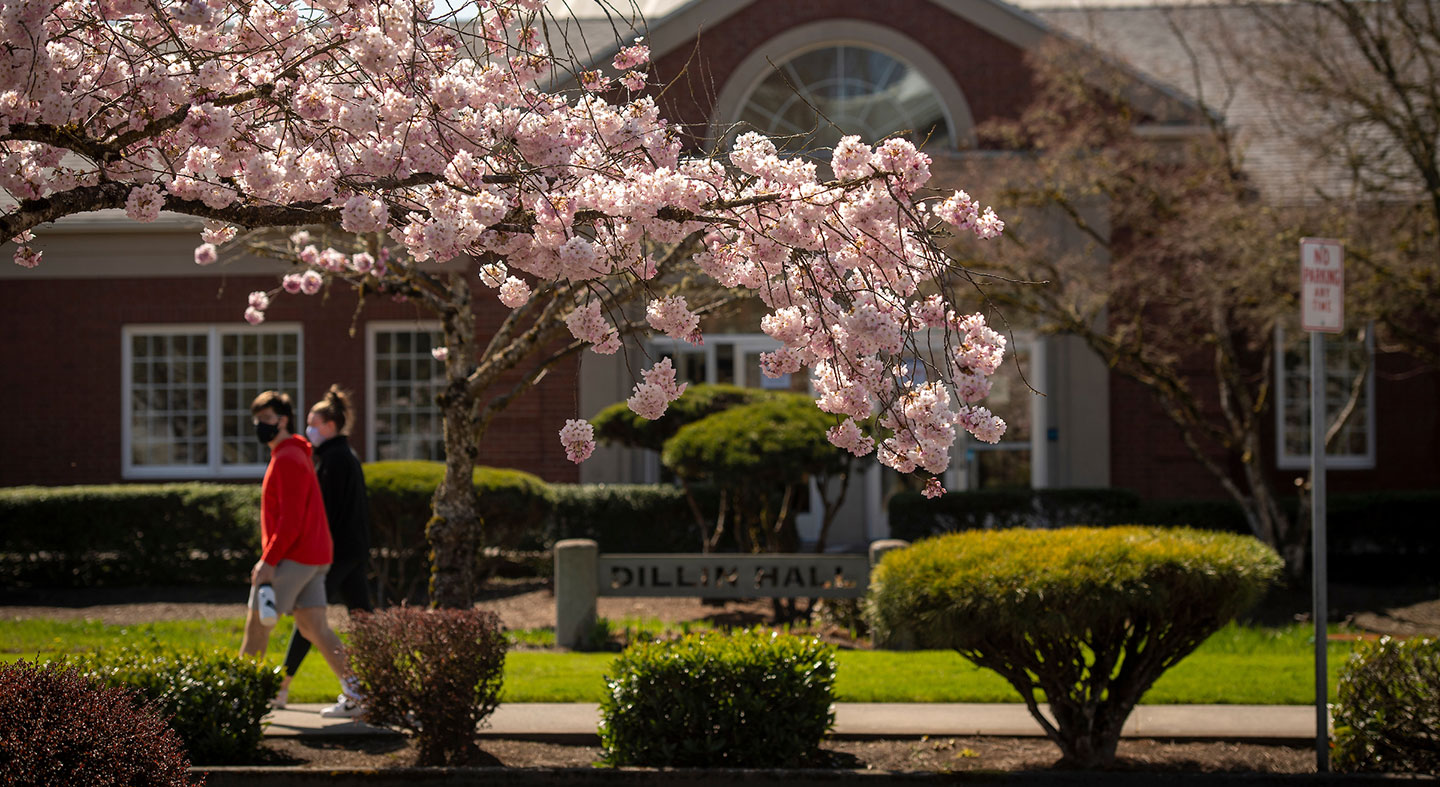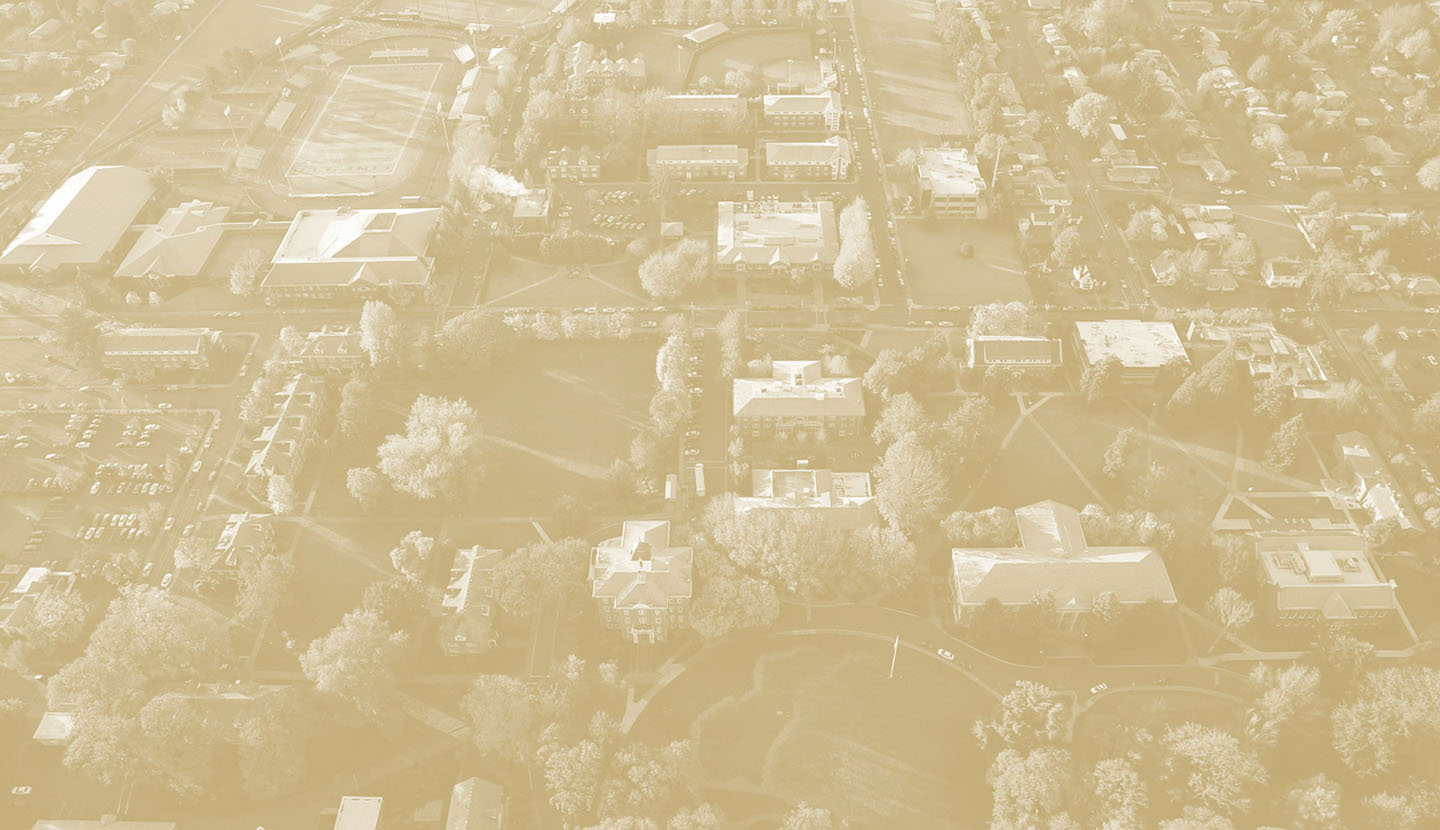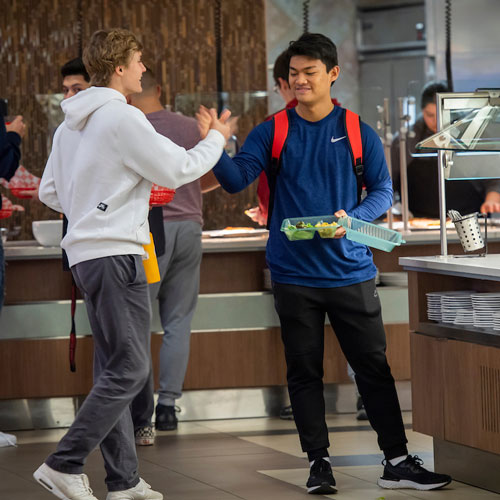 Dillin Hall and dining services
With dining hours to fit your schedule, we serve a variety of delicious and locally sourced food to keep you fueled. Linfield has one central dining commons (Dillin Hall), a grab-and-go snack counter (Wildcat Express) and a Starbucks coffeehouse conveniently located on campus.
Discover plans, hours of operation and what's new this year.
Explore more
Great food on your terms
In Dillin Hall, you'll find a wide variety of options during breakfast, lunch and dinner each weekday, and brunch and dinner on the weekends. When you live in the residence halls, you'll have an unlimited meal plan, which means you'll be able to go to Dillin during mealtimes and eat as much or as little, and as often or infrequently, as you want.
In between mealtimes, you can grab a snack at the Wildcat Express or Starbucks. The Wildcat Express offers smoothies, snacks and coffee, as well as grab-and-go grocery items. And our Starbucks offers all the favorites from your neighborhood shop.
With the unlimited meal plan, you'll have flex dollars for use in the Wildcat Express and Starbucks. If you're not living in the residence halls, you'll have the option to purchase a meal plan with flex dollars for use on campus.
Special diet?
Don't worry! We also accommodate any dietary needs, and during each meal, you can always count on our gluten-free, dairy-free and allergen-free stations.