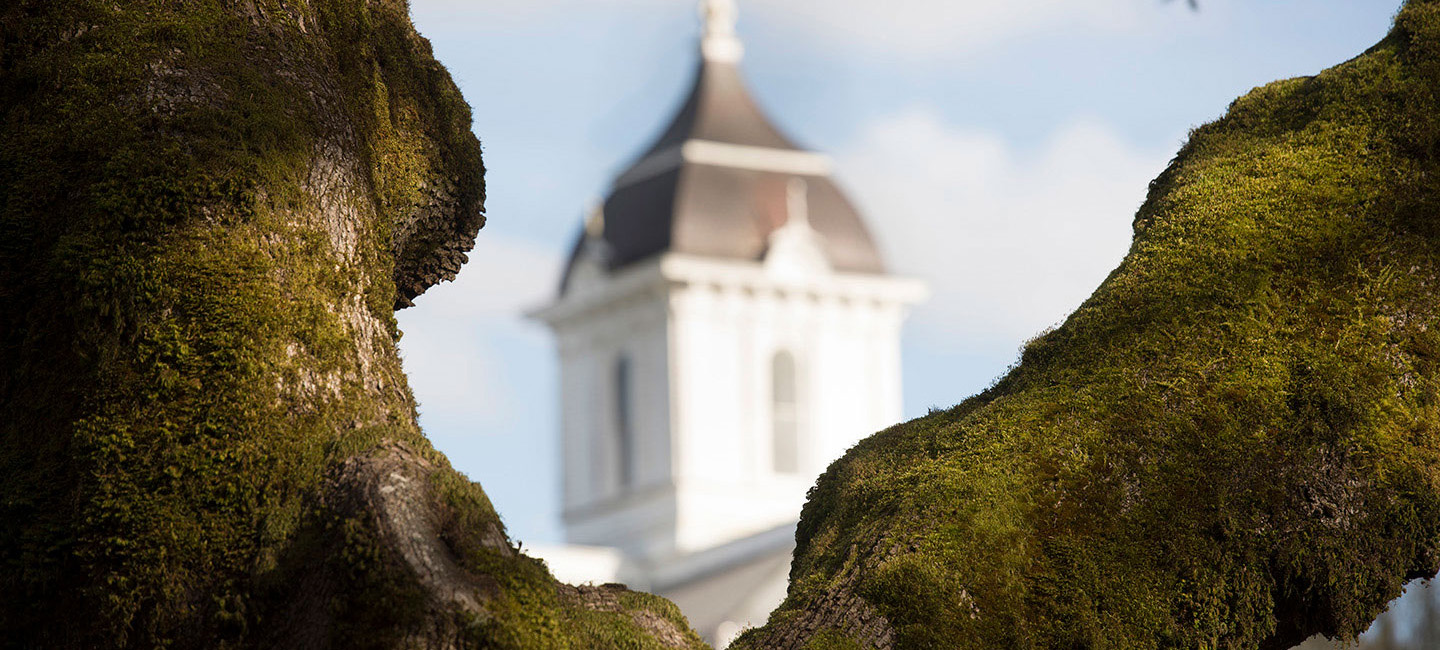 Chapters
The Interfraternity and Panhellenic Councils serve a unique role in the fraternity and sorority community at Linfield University. These governing bodies determine policies, procedures, rules and standards for the fraternity and sorority chapters that fall under their purview.
There are currently two governing councils at the McMinnville campus:
Interfraternity Council (IFC)

Composed of an executive board and a representative from each of the four fraternities, Interfraternity Council (IFC) serves to connect the fraternities, the sororities and the larger campus community. Interfraternity Council helps to organize fraternity involvement in all-FSL activities and all-campus activities. Nationally, Linfield's IFC is a member of the North-American Interfraternity Conference. Fraternity members interested in IFC leadership opportunities should contact their chapter's IFC delegate or one of the IFC executive officers.

Interfraternity Council Creed

We, the Interfraternity Council, exist to promote the shared interests and values of our member fraternities: leadership, service, brotherhood, and scholarship. We believe in Fraternity and that the shared values of Fraternity drive the IFC to create better communities, better chapters, and better men.

We work to advance the academic mission of the host institution, to enable fraternal organizations to grow and thrive through collaboration and teamwork, to provide an outlet for self-governance and accountability, and to model and teach ethical leadership. In a spirit of mutual support and betterment, we, the men of the Interfraternity Council, pledge to elevate the Ritual and the values of the member organizations.

Linfield Panhellenic Council (LPC)

Every sorority woman on campus is a member of LPA – making it one of the largest group of women on campus, at almost 30% of the female student body. The Linfield Panhellenic Council (LPC) is the organization that governs the Linfield Panhellenic Association (LPA). LPC Officers are elected annually and meet regularly to discuss and provide opportunities for academic, social, and emotional growth for each chapter.

LPC Officers are essentially "disassociated" from their chapters; They work to improve the strength and character of the Panhellenic Association as a whole as opposed to their individual chapters. Delegates from each chapter attend meetings as the voice and vote of their individual chapters. These Delegates do not act as officers of LPC; rather, they are elected by their individual chapters, usually sitting on their chapter's executive board, as the chapter's representative to LPC. LPC organizes and implements formal recruitment and coordinates Panhellenic involvement in all-FSL and all-campus activities. The Linfield Panhellenic Association is a member of the National Panhellenic Conference (NPC) which offers leadership resources to sorority members.

Nationally, NPC was founded in 1902 and is the umbrella organization for 26 women's fraternities and sororities. Each member group is autonomous as a social, Greek-letter society of college women and alumnae. Members are represented on nearly 700 colleges and universities in the United States and Canada, and in over 3,773 alumnae organizations, comprising 3.5 million sorority women worldwide. NPC- affiliated collegians and alumnae have donated more than $3.2 million to worthy causes, provided $4.5 million in scholarships to women, and volunteered over 5 million hours in their communities.

Panhellenic Creed

We, as undergraduate members of women's fraternities, stand for good scholarship, for guarding of good health, for maintenance of fine standards and for serving to the best of our ability our college community. Cooperation for furthering fraternity life, in harmony with its best possibilities, is the ideal that shall guide our fraternity activities.

We, as fraternity women, stand for service through the development of character inspired by the close contact and deep friendship of individual fraternity and Panhellenic life. The opportunity for wide and wise human service, through mutual respect and helpfulness, is the tenet by which we strive to live.
List of Organizations and Councils
In addition to IFC and LPC above, t
he organizations and councils listed below currently hold recognition from the College and are in good standing unless otherwise noted.