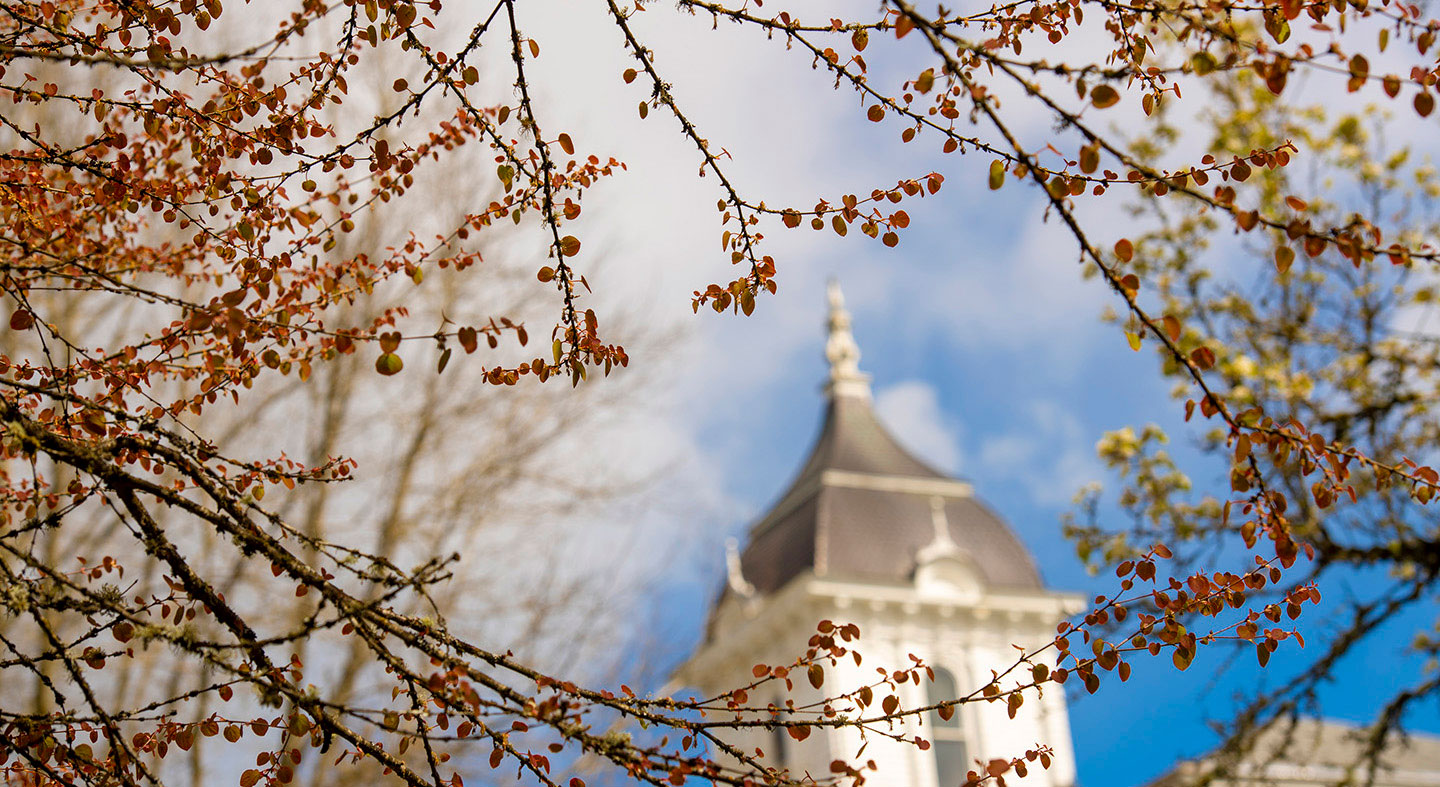 The Early Years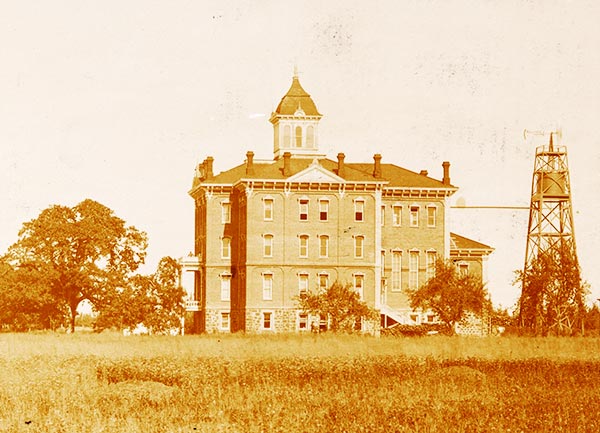 Although Linfield traces its roots to the Oregon City College, it wasn't until Jan. 30, 1858, that the Baptist College at McMinnville was chartered by the Oregon Territorial Legislature. The college was later named McMinnville College. Through the early years, the college also served as McMinnville's secondary school and didn't award its first baccalaureate degree until 1884.
For many years, the college struggled for survival, as frontier men and women were more concerned with forging a living than earning a formal education. But its future was assured in 1922 when Frances Ross Linfield gave her properties in Spokane, Wash., to the school. In honor of the gift and to show thanks for the more than $250,000 the college realized from the sale of the land, trustees renamed the college in honor of Mrs. Linfield's late husband, the Rev. George Fisher Linfield. The college maintains its American Baptist heritage, although faculty, students and staff are not bound by religious requirements.
Expanding to Portland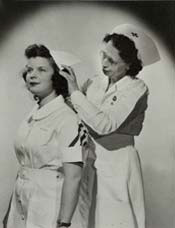 Portland was a city of 70,000 when Emily Loveridge arrived, fresh from Bellevue Hospital's School of Nursing in New York City. Good Samaritan Hospital was a two-story building with 50 beds. But it was there that Emily Loveridge found her life's work and was a major force in bringing nursing to professional status in the West. She had determination, spirit and the willingness to work hard.
As one of only three graduate nurses in Portland, she recognized the need for qualified nurses. On June 1, 1890, with five students enrolled, Emily opened the first school of nursing in the Northwest.
In 1982, in response to the national trend in nursing education to place the education of nurses in institutions of higher learning, Emily Loveridge's Good Samaritan Hospital School of Nursing became the Linfield-Good Samaritan School of Nursing under the support of Linfield, a strong, liberal arts college.
Whether the school was responding to the need for nurses to help victims of the 1906 San Francisco earthquake or providing medical care during World Wars I and II, nurses trained at Good Samaritan Hospital have responded to health care needs throughout the region, the country and the world. That tradition of excellence in nursing education continues.
"What we're not doing is rejecting the past, but building toward a bright future."
—President Miles K. Davis
Linfield today
Today, Linfield is an independent nonprofit university, nationally recognized for its strong teaching faculty, outstanding science programs, collaborative learning environment and distinctive international emphasis.
On July 1, 2020, Linfield officially became Linfield University with a College of Arts & Sciences, School of Business, both on the McMinnville campus, and the School of Nursing on Portland's campus. Building on a legacy from 30 years ago, Linfield is expanding its graduate offerings in nursing and education with additions in business and sports science.
And while Linfield's structure will continue to evolve over the coming years, a Linfield education is unchanging. Linfield University remains a small, high-quality, liberal arts institution. The uncommon experiences that make up a Linfield education – the unique learning opportunities, understanding of new cultures and perspectives, and exploration of passions – will continue to thrive and grow.
Join us for an exciting new era, as Linfield builds a brighter future for our students, alumni and communities across the world.
Welcome to Linfield University.
This is just the beginning
More exciting changes lie ahead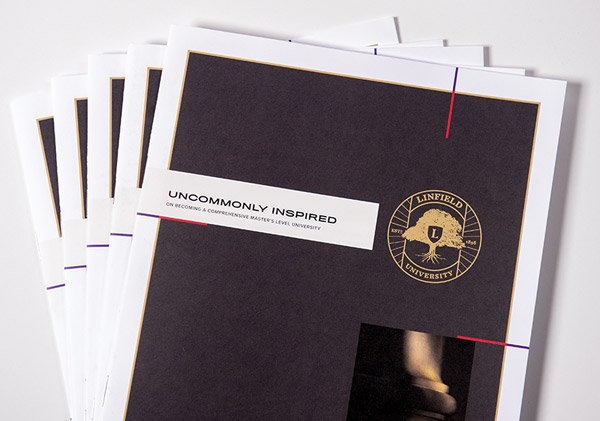 Aug. 2022
Building our future together
How Linfield turned the voices of a community into a plan for the future.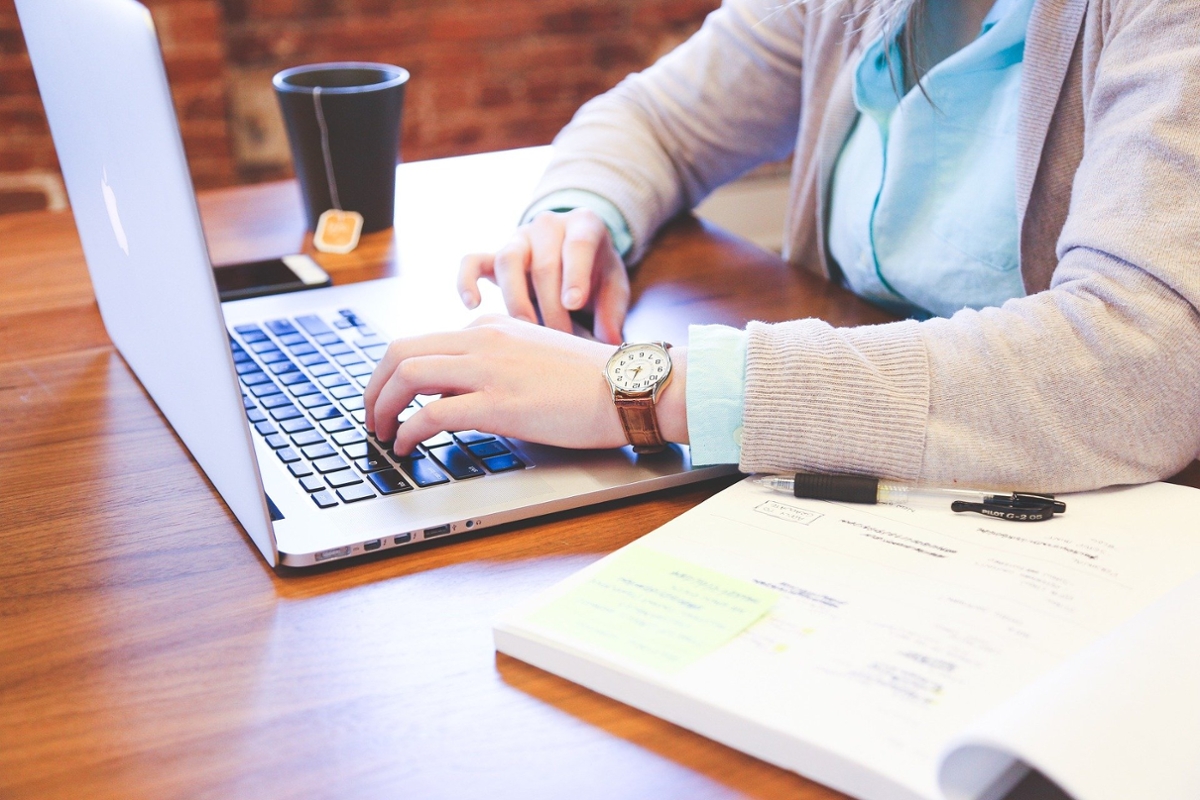 Aug. 2022
Academic programs adapt and grow
Faculty expertise and student demand continue to create opportunities for new academic programs at the graduate and undergraduate levels.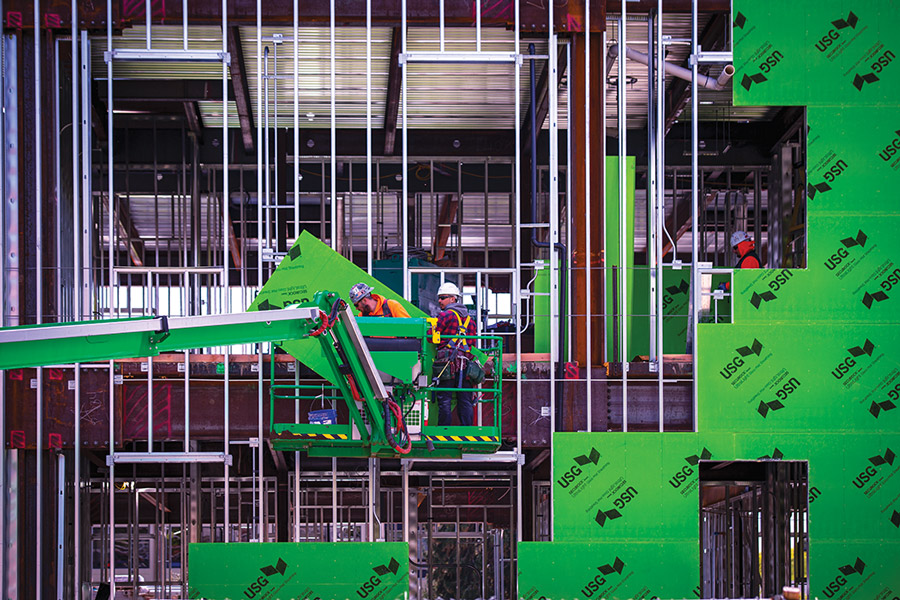 Aug. 2022
Building up science education
Construction of the McMinnville campus's new science complex continues on time and budget, with an expected completion date of December 2022.
Linfield University
Land Acknowledgement
Linfield University is located in the traditional territory of the Yamel ("Yam Hill") band of the Kalapuya. After the 1855 Kalapuya Treaty (Treaty of Dayton), Kalapuya people were forcibly removed and are now members of the Confederated Tribes of the Grand Ronde.