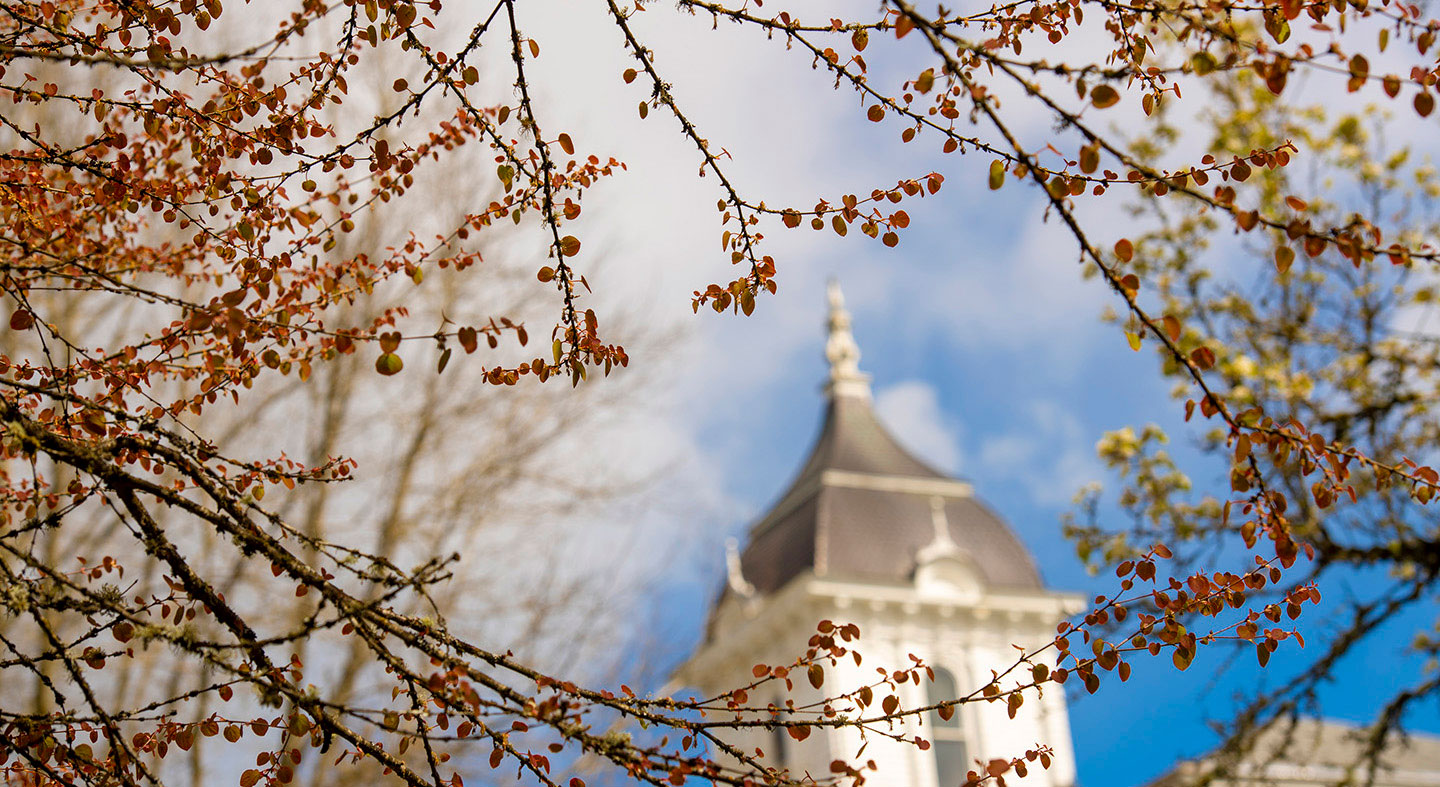 Symbols of the University
The Old Oak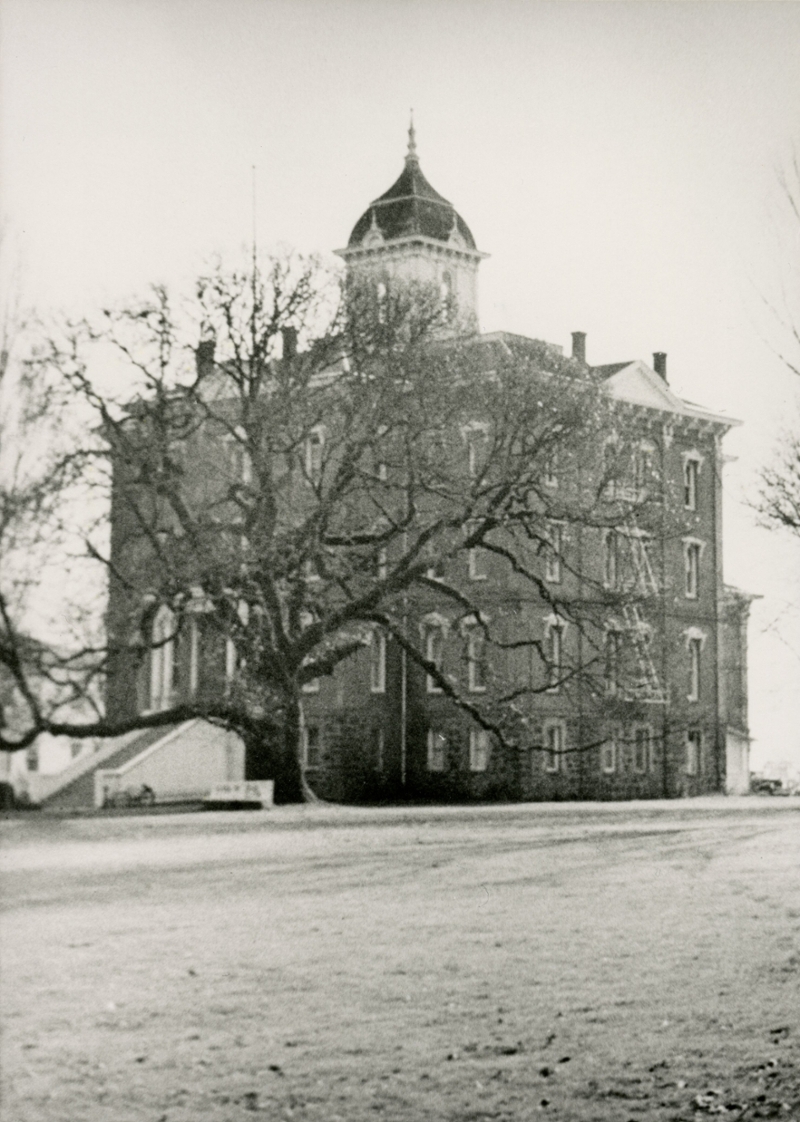 Long the most recognizable symbol of Linfield University, the tree known as the Old Oak was an 80-foot-tall white oak that grew alone in front of Pioneer Hall, a short distance from Linfield's Oak Grove.
It was already a majestic presence when what was known as the Baptist College at McMinnville received its territorial charter in 1858. Enormous, strong and stately, it sheltered generations of students from the sun and rain. It was a silent, noble guardian, witness to class lectures, May Day celebrations, weddings, memorials and commencements.
Believed to be 250 years old when it fell in 2008, the oak was older than the surrounding town and the State of Oregon. A plaque now commemorates where the Old Oak stood near Pioneer Hall, which many alumni visit during Homecoming.
The great tree lives on in important ways, through beautifully crafted furniture around campus and in ceremonial artifacts used at university events.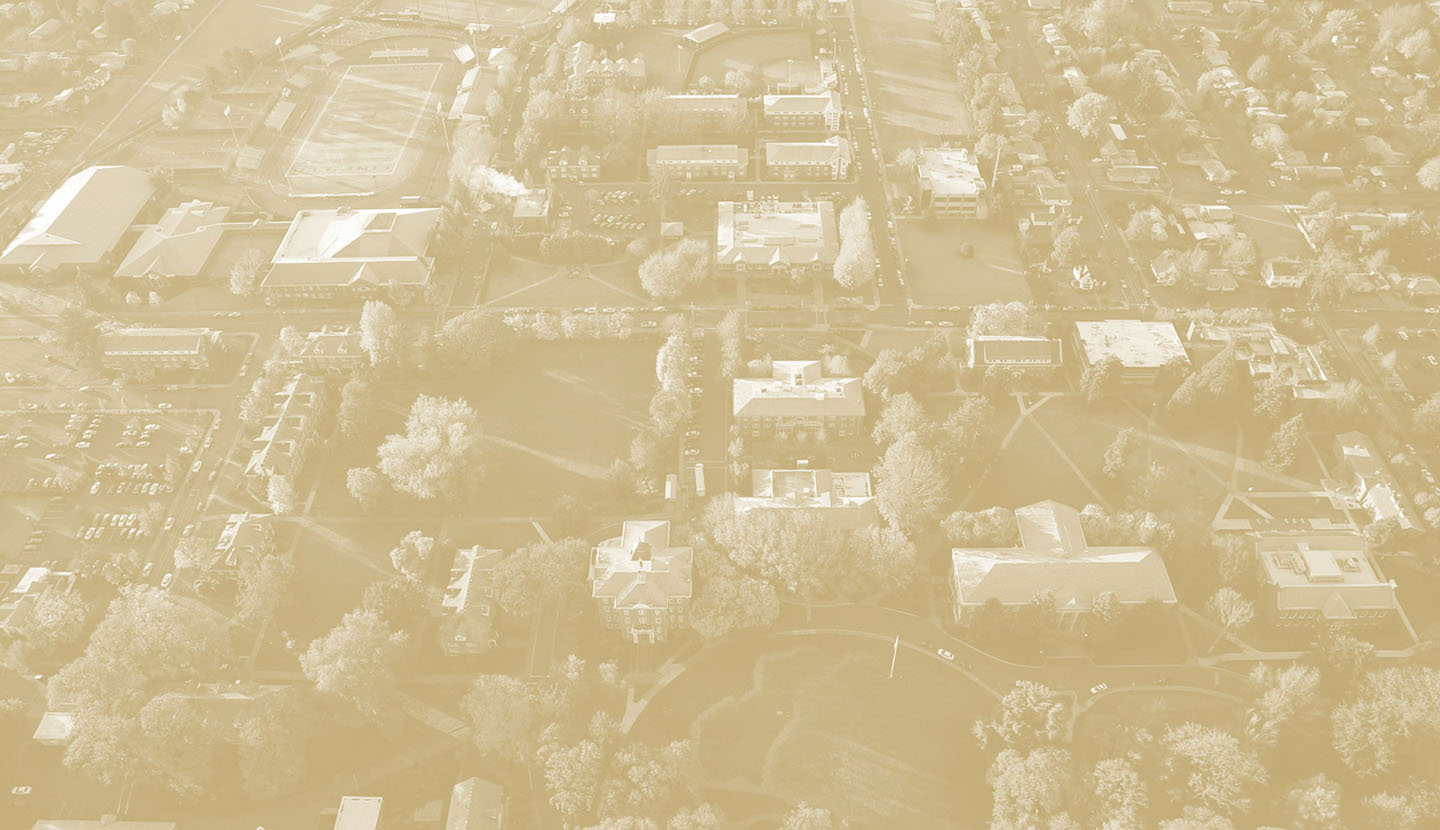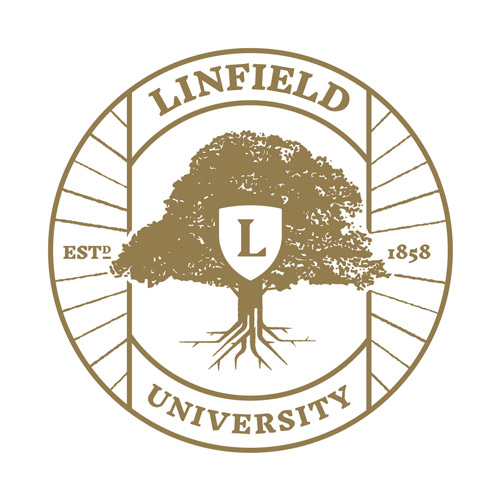 The university seal
The image of the Old Oak graces the Linfield University seal, with three primary root systems beneath it, representing the institution's mission of learning, life and community. A large acorn is superimposed over the oak, representing Linfield's tradition of bestowing acorns upon entering students. Behind the Old Oak are a series of radiating lines intended to convey a sense that higher education, and Linfield in particular, can be a beacon of hope and light for the world.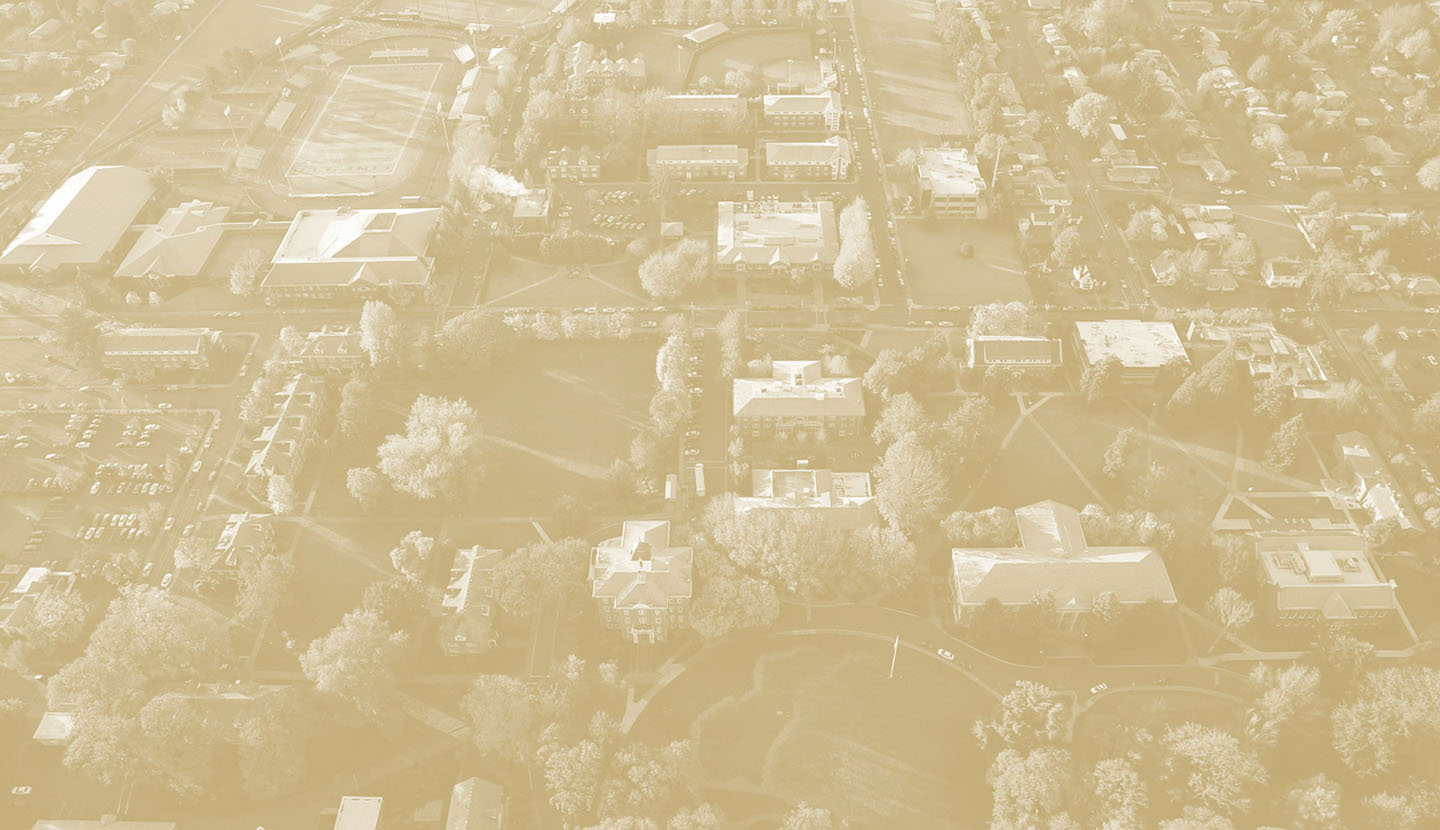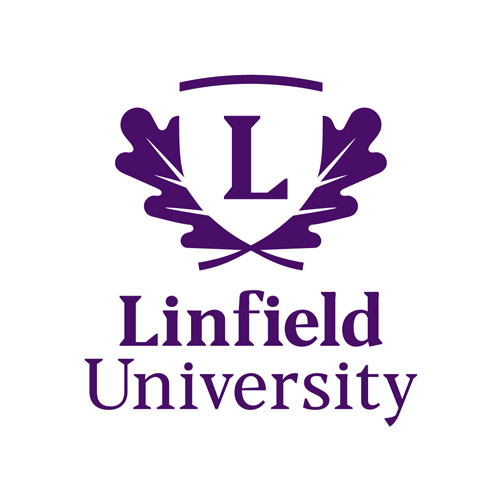 The Linfield logo
The Linfield University logo features an acorn in the center, nestled in oak leaves. Linfield has used an image of an acorn as part of its logo design since 2010, and a representation of an oak leaf in years previous to that.
Linfield University
Brand Guidelines
For guidelines on how to use the seal or logo, refer to the Linfield University Brand Guidelines.