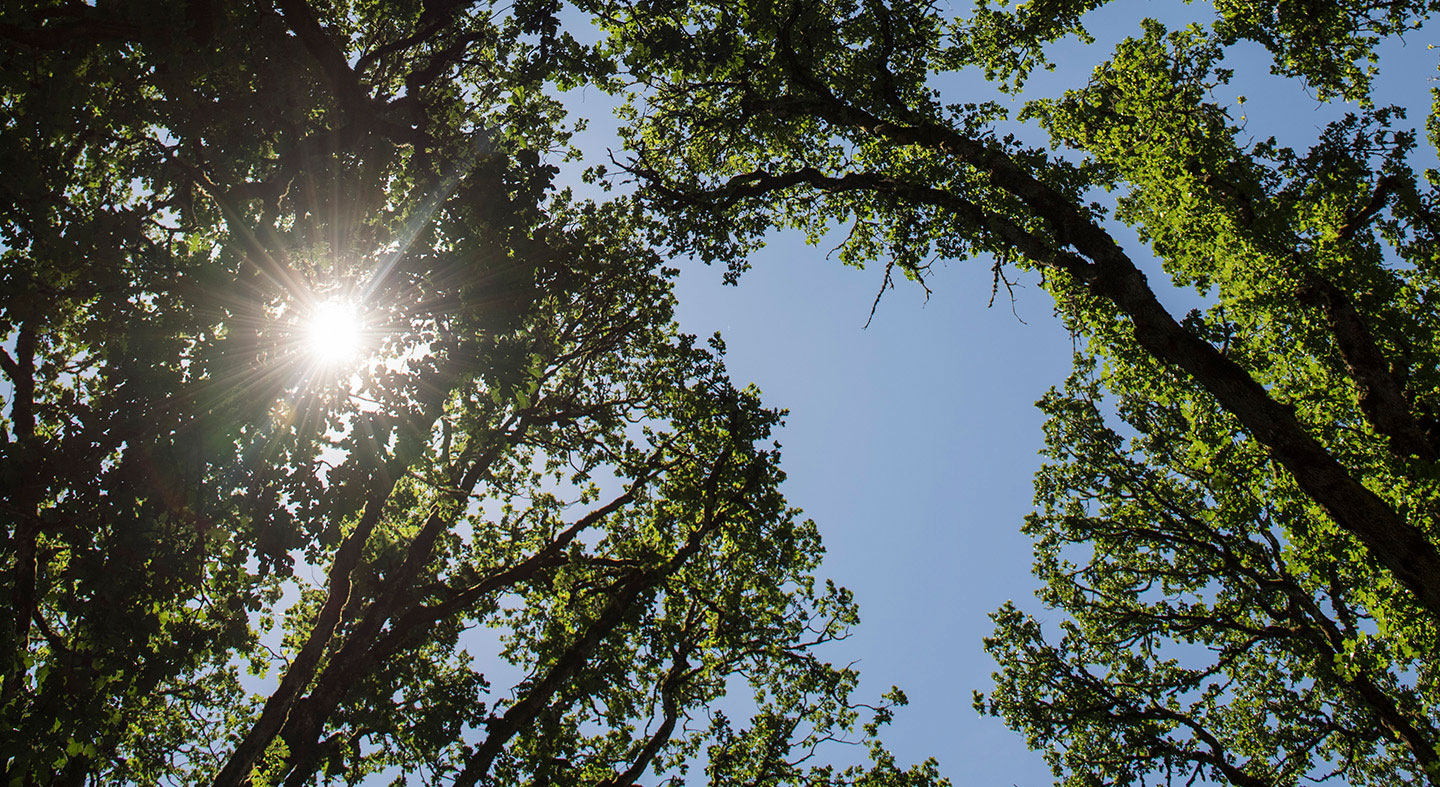 Wildcat Fridays at Linfield
Prospective students and their families are invited to join us on three different Fridays throughout the spring 2023 to get a peek at student life at Linfield!
Friday, March 17
Friday, April 14
Friday, May 5
We will offer a morning and afternoon program which will include:
A campus tour
An information session with an admission counselor:

One for students admitted for fall 2023 that will cover next steps in the admission process (matriculating, housing, etc.)
One for future students curious to learn more about Linfield (academic offerings, extracurricular and athletics, the application process, etc.)

Optional lunch in our dining hall
You may also request an individual appointment with a coach and (for students admitted fall 2023) a financial aid counselor and/or Learning Support Services staff. All appointments are subject to availability.
Individual visits
For the health and safety of the Linfield community, we continue to offer adjusted visit options. While we are happy to welcome prospective students for all future start terms, we do require advanced registration through the form linked below. You may request and confirm a visit up to 48 hours in advance, or contact the Office of Admission at 503-883-2213 on a space-available basis.
Each day, we offer up to six individual campus tours. While on campus, students and their guests may:
Take a campus tour, led by an admission counselor or current student, with a discussion of academic programs, extracurricular activities, the admission process and next steps to enrollment. The campus tour may cover all of campus, but will be limited to seeing the inside of the following buildings and does not include the interior of any residential spaces:

T.J. Day Hall (School of Business)
Riley Campus Center (student lounge and bookstore)
Walker Hall (International Programs Office, Student Health, Wellness and Counseling Center, classroom space)
Nicholson Library
Health, Human Performance and Athletics (athletic spaces only)
Dillin Hall (dining facility)

Meet with an admission counselor, if tour is led by current student
Meet with a financial aid counselor, for students who have been admitted or are enrolling 
Meet with a professor
Meet with a coach
Oregon Private College Week (OPCW)
July 24-28, 2023, 9-11:30 a.m. and 2-4:30 p.m.
You are invited to come ask questions and discover why an Oregon private college is right for you during OPCW! Sessions are held concurrently on 12 campuses statewide.
While visiting Linfield University, you will attend an informational session covering topics such as areas of study, clubs and activities, research and internship opportunities, scholarships and the financial aid process.
Admission counselors will address common myths about the cost of a private college education and answer questions about Linfield and/or the college search process in general. You will also receive a tour of the Linfield University McMinnville Campus.
Group visits
We offer school- and organization-led group visits for high school-aged students and older. We can accommodate up to 30 students and require one adult chaperone for every 10 students. A group visit provides you and your students an opportunity to explore the benefits of a Linfield education and experience our beautiful campus. We are able to schedule a student or admission counselor-led campus tour and presentation with an admission counselor.
To request a group visit, please email admission@linfield.edu or call 503-883-2213 with at least two weeks' notice. Due to visit and staffing limitations, we may not be able to fulfill all requests.
Educational mentors
If you are a school counselor, transfer adviser, independent educational consultant or other educational mentor visiting campus on your own, please contact the Office of Admission at admission@linfield.edu regarding your interest.