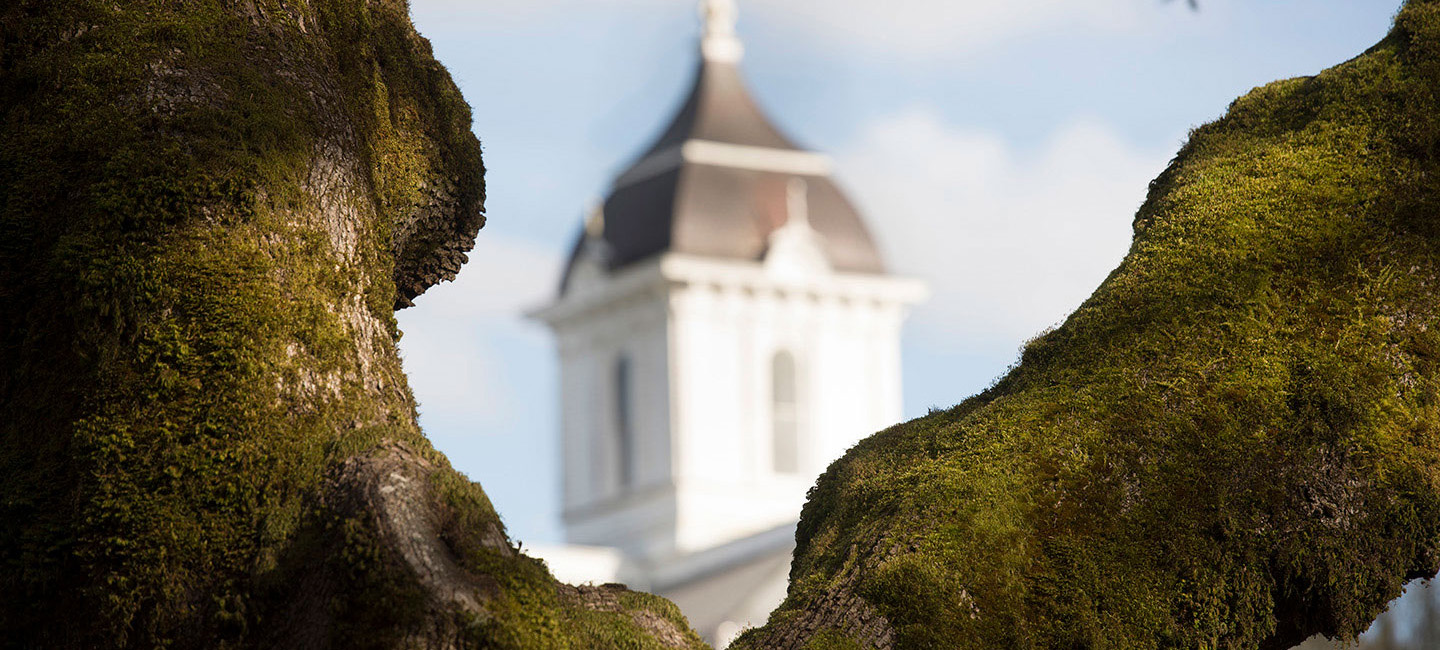 How to Join Linfield's Fraternity and Sorority Life (FSL)
Register for sorority recruitment: open to women (for the purpose of participation in Panhellenic recruitment, woman is defined as an individual who consistently lives and self-identifies as a woman.)
Register for fraternity recruitment: open to men, transgender persons who identify themselves as men, and nonbinary persons interested in joining the fraternity community
Recruitment eligibility
In order to be eligible to participate in fraternity or sorority recruitment activities, you must meet the following criteria.
Have completed a full semester at Linfield OR another higher education institution as a transfer student

AP/IB, dual enrollment, and high school transfer credits do not apply

Have a 2.50 cumulative Linfield University GPA

Be enrolled full-time at Linfield University

Not be subject to any pending or active conduct violations or sanctions

Participate in an information session sponsored by the Office of Fraternity and Sorority Life
Linfield University abides by a deferred joining policy for Fraternity and Sorority Life (FSL).
While first-year, non-transfer students cannot join a chapter until the spring recruitment process in February, there are opportunities for you to get to know fraternity and sorority members and their chapters during the fall semester through open houses and chapter philanthropy events. 
The FSL community wants to get to know you and the best way to do that is to be open to new opportunities and to attend these events, ask questions, and be yourself!
Follow @linfieldfsl on social media to keep up with what our community is up to!
Recruitment information
The shared values of all Linfield FSL chapters are scholarship, service, philanthropy, leadership and brotherhood or sisterhood.
All of our chapters practice values-based recruitment. Whether or not you ultimately find your home in Linfield FSL, going through the recruitment process is a great way to get involved and meet more students on campus.
Linfield FSL provides two opportunities for recruitment each academic year.
Fall continuous open recruitment
Open to sophomores, juniors and seniors
Fall recruitment, also referred to as Continuous Open Bidding (COB) is one opportunity to join a chapter at Linfield.
While freshmen cannot join a chapter until the spring recruitment process begins in February, there are opportunities for freshmen to get to know chapter members through open houses and philanthropy events. 
Spring primary formal recruitment
Open to all grade levels
Spring recruitment takes place in the first month of the spring semester. It is a more structured process than fall recruitment. There are events each night during the week. Plan ahead and manage your time appropriately.
Financial obligations
Review Linfield's financial transparency document for:
Chapter fees
Fees differ among individual chapters. New members can expect to pay higher dues their first semester than in subsequent ones. The fees go toward the Inter/Nationals, chapter operating expenses and social functions. Additional costs throughout the semester will go toward chapter meal plans, pictures, gifts, t-shirts, etc.
Ask about the financial obligations of membership during the recruitment process.
Council fees
The Interfraternity and Panhellenic Councils at Linfield University assess council dues to each new and active member of the fraternity and sorority community at Linfield University. These dues will be charged to your chapter each semester you are a member of a Greek organization.
The fee is $15 for Interfraternity and Panhellenic Council members. The fee goes toward increased safety initiatives and resources as well as educational and Greek unity activities.