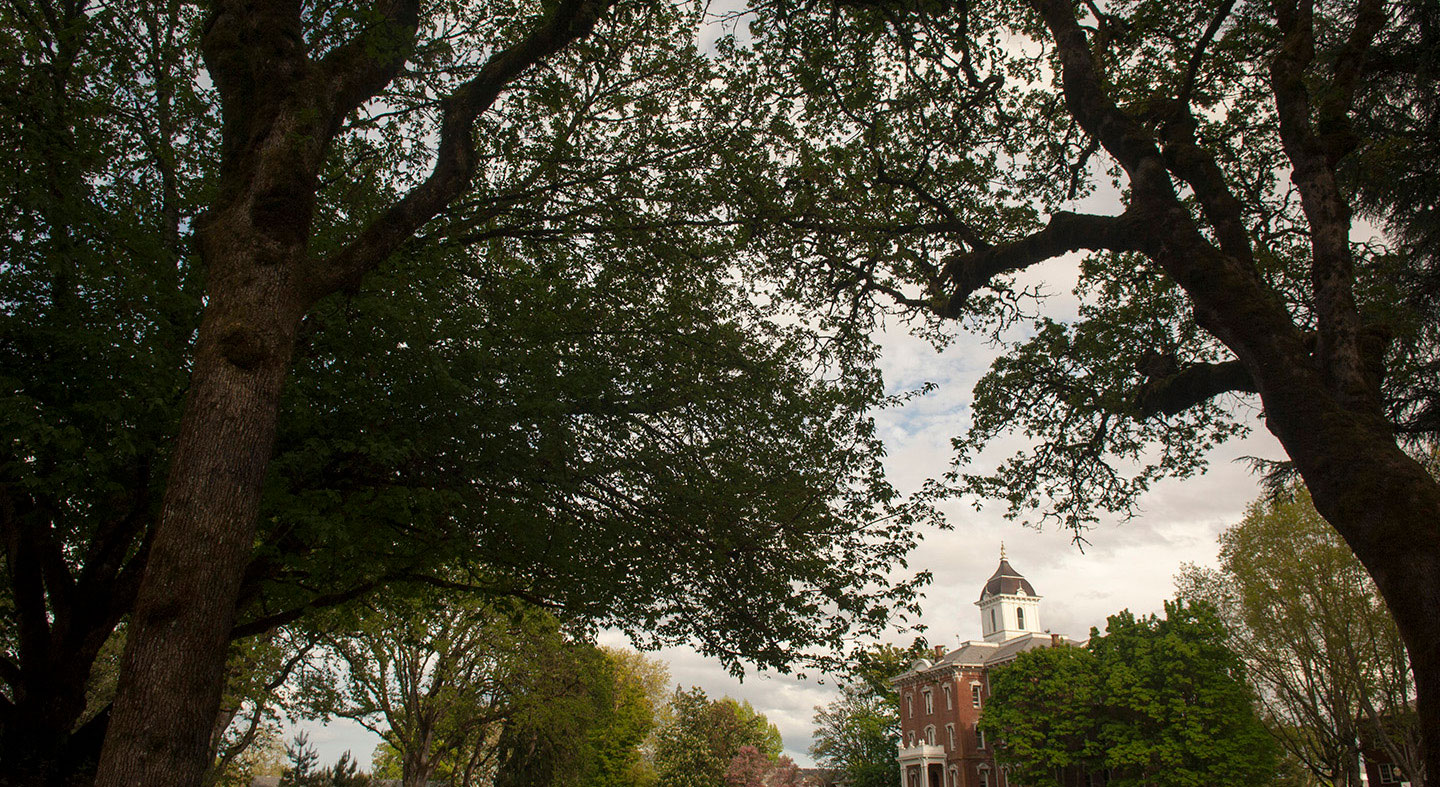 Religious Life at Linfield
Chaplain's Team
The chaplain's team exists to:

Assist the chaplain in implementing religious programming
Encourage and support students' personal faith development
Produce community-enhancing programs
Identify and develop interfaith educational opportunities
Present opportunities to integrate personal faith with acts of justice and service
Model spiritual disciplines as a means of supporting the greater community
The chaplain's team is made up of student volunteers chosen by the chaplain to assist in planning and leading religious programming throughout the academic year. Chaplain team members are given the opportunity to pursue roles in Christian leadership. Students interested in joining the chaplain's team should contact the chaplain.
Emmaus House
The Emmaus House (the E-house for short) is the activity center for the chaplaincy and its campus ministry outreach. The cottage, located at the corner of Linfield Avenue and Melrose Avenue, is used for a variety of small group meetings. It also provides a reading and religious library. In addition, it houses a special room in the basement called the "Sacred Space" and is a prayer and meditation room available for all faith traditions. Popular activities include game nights and evening gatherings for fellowship and cookie dough. To reserve the "Sacred Space" or the house for small group meetings please contact the resident hosts through the Chaplain at 503-883-2259. Any Linfield group may reserve the space, religious or otherwise for their personal use.
Campus fellowship groups
Catholic Student Association
Weekly fellowship of the campus catholic students held at the Emmaus House. The fellowship focuses on prayer, bible study, singing, and serving. We also observe the liturgies of the Roman Catholic tradition. Mike Douglass from St. James Catholic Church serves as our group advisor. We also do carpools to Mass, retreats, mystery nights, and field trips!
We meet on Tuesday nights at the Emmaus House from 9-10 p.m.
Contact: Alyssa Kaplan or Mike Douglas: 503-472-5232 x233
Fellowship of Christian Athletes (FCA)
The vision of Linfield's FCA is to create a community of courageous Christians on campus, who are supported by their teammates (fellow Christians) and growing in a knowledge of God. Our goal as a club is to offer anyone (you do not have to be an athlete to join) an opportunity to have fun, meet new people, and grow in their relationship with Christ through teaching, discussion, worship and fellowship. Our weekly meetings vary in content, including speakers from the Linfield and/or Mcminnville community, student-led worship and discussions, and activity nights where we might play dodge ball or write a letter to Kuni, the Compassion child we sponsor as a group.
FCA meets every Monday night at 8 p.m. in the Pioneer Reading Room (2nd floor of Pioneer Hall).
Contact: Lexy Chapman
Younglife College
Young Life is a campus organization for those who are engaged and interested in learning more about themselves through Jesus Christ.
Worship
Special services
Throughout the academic year, the Chaplain's Office offers special worship services. The following is a list of a typical year's services:
Orientation Weekend Worship
Christmas Candlelight Service
Ash Wednesday Service
Maundy Thursday
Good Friday
Easter Sunrise Service
In addition, there is a Baccalaureate Service during Commencement weekend. Other thematic services may be offered based on community and world needs.

Monthly Candlelight Prayer Services
Once a month we offer an intimate candlelight prayer service in the Emmaus House on the second Tuesday at 7 p.m.
Area Churches
We strongly encourage students to find a local worshiping community of faith to involve themselves in for fellowship and nurturing. It provides a diversity of experience, time away from campus, and often a feeling of finding a second family.
Service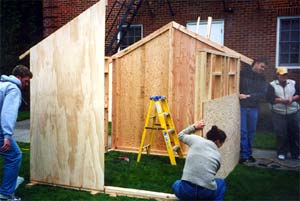 "It was he who gave some to be apostles, some to be prophets, some to evangelists, and some to be pastors and teachers, to prepare God's people for works of service, so that the body of Christ may be built up until we all reach unity in the faith and in the knowledge of the Son of God and become mature, attaining to the whole measure of the fullness of Christ." (Ephesians 4:11-14)
The Chaplain's Team is committed to furthering social justice at Linfield University and in the local and global community through service projects, special events, and increasing awareness of the following issues: poverty, homelessness, human trafficking, and human rights.
A service project to New Orleans - joining with American Baptist Home Mission Society. For seven years we have taken students on this trip, opportunity to go is based on interest to go and interview process. We are working on the 9th ward to continue with the recovery of Katrina.
Coming events on campus where you can promote social justice:
Volunteer with the Chaplain's Team at the Food Bank.
First Saturday of each month Mac Co-Op Breakfast - Saint Barnabas soup kitchen
Visit the Chaplain's Team Facebook Group for more information
Spirituality and small groups
Bible Studies
The Chaplain's Office offers or sponsors regular bible study opportunities. Please contact the chaplain's office or the Emmaus House if you are interested in joining or starting a bible study. Also, watch for announcements of such groups at the Emmaus House or this website. We offer regular study or discussion groups that are inclusive of all faiths. Check out the Chaplain's Team social media for event updates.
Interfaith groups/activities
Spiritual Discovery Trips
In an effort to foster and promote understanding and respect among religious traditions the Chaplain's Office sponsors two to three trips a semester to various religious centers or houses of worship. Examples are a Trappist abbey, a synagogue, an African American worship service, a Buddhist center. Our belief is that each encounter leads to spiritual discoveries about not only the tradition we are visiting but also about our own traditions. For more information contact the Chaplain's Office at x2259.
Special events
(Often co-sponsored with campus fellowship groups like FCA, ASLU, SNL or with campus clubs and departments.)
Examples:
Unity Retreat
Tibetan Monks
Collins Lecture
Frazee Lecture
Special Worship Services
Interfaith Dialogue Panels