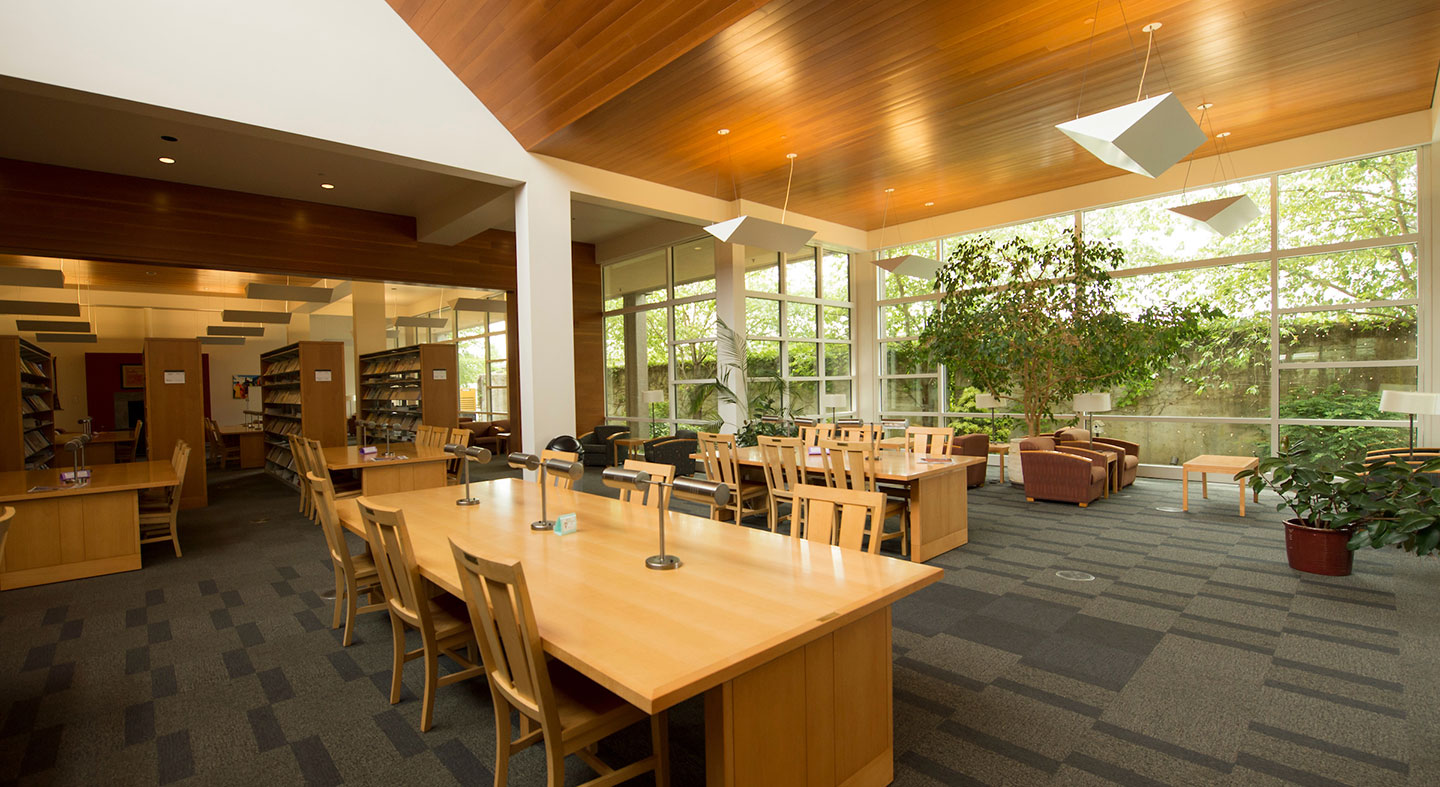 A Black Winemaking Revolution in the Making
The OWHA is featured in an article about diversity in the wine industry (Wine-Searcher.com), June 2020
Oregon Wine History Archive Debuts New Projects
An announcement of three new projects from the OWHA, including a podcast (WineBusiness.com), February 2019
There's An Archivist For That! Interview With Rich Schmidt
An interview with Rich Schmidt about the unique Oregon Wine History Archive (ArchivesAware!), February 2019
On Linfield's 161st birthday, a look back at some notable events (Medium), January 2019
Oregon's first documented black winemaker creates documentary to share minorities roles in the wine industry
Bertony Faustin's Red, White & Black documentary is highlighted, citing the OWHA (Fox 12 Oregon), January 2019
The Primary Source of Oregon Wine History
A story about the value of primary sources in history work, and the value of the OWHA (Fermentation Wine Blog), June 2018
Linfield student Tia Elder writes about a transformative interview experience (Medium), June 2018
Building Oregon's Wine Legacy One Interview at a Time
An interview with Rich Schmidt, director of the archives, about who we are and what we do (SevenFifty Daily), June 2018
Stephen Cary's life and career in Oregon wine is honored (Oregon Wine Press), June 2018
Oral History Interview: Elaine Brown
A story about our interview with Elaine Brown (Hawk Wakawaka), May 2018
The role of archives as institutions examine their own past (Linfield Magazine), April 2018
A story about our project for Brooks Winery's 20th anniversary (Oregon Wine Press), March 2018
An obituary for Liz Chambers, featuring her words from our interview with her (Oregon Wine Press), March 2018
Archives staff write about the new online presence of Oregon wine (Oregon Wine Press), June 2017
Honoring Linfield's Fallen Soldiers
The archives plays a role in helping return two missing plaques to the college (Linfield University Medium), May 2017
A different look at the Burgundy Challenge, with embedded photos and videos (Medium.com), October 2015
A look back at the Burgundy Challenge, 30 years later (Oregon Wine Press), September 2015
Linfield earns grant from Oregon Cultural Trust
A report on the latest grant garnered by the archives (Linfield), September 2015
Linfield archives staff write about Elkton winemaker John Bradley and the OWHA collections (Oregon Wine Press), March 2015
Archivists Rachael Woody (Linfield) and Melissa Salrin (Whitman) discuss their joint project to document the Walla Walla wine industry (Easy Access), February 2015
Walla Walla wine industry to be documented in new Whitman archive
Rachael Woody discusses Linfield's collaboration with the fledgling wine archive at Whitman (Whitman College), July 2014
Oregon Historical Society toasts wine industry with Clink!
OWHA's influence on the new Oregon Historical Society wine exhibit is highlighted (Oregonian), June 2014
Linfield earns Oregon Wine Board grant to preserve wine history
A release announcing OWHA's upcoming project in the Columbia Gorge (Linfield), May 2014
The Grapevine: News from the Oregon Wine Board
On page 7, the Oregon Wine Board updates the OWHA's ongoing projects (Grapevine), May 2014
An OWHA interview done with winemaker John Bradley is used as part of a story on his life (Great Northwest Wine), April 2014
Archives material contributes to a look at Linfield's second-oldest buidling (Linfield Review), November 2013
Archives staff reflect on the use of a grant to preserve Oregon wine history (Oregon Cultural Trust annual report), October 2013
Following the roots of Oregon wine
An in-depth look at Oregon's wine history, written by Linfield archives staff (Oregon Historical Quarterly), September 2013
From fledgling romantic venture to big business page one / page two
A look at some of the Oregon Wine Pioneers, written by Linfield archives staff (Fine Finish), August 2013
Linfield researches Latino role in wine industry page one / page two
Story on a exhibit project involving faculty, students and archives staff (McMinnville News-Register), July 2013
Linfield University archivist documents Umpqua Valley's wine
Linfield's project on the history of wine in Southern Oregon is highlighted (Roseburg News-Review), July 2013
Where Oregon pinot noir was born
Discusses Linfield's role in establishing HillCrest Vineyard as the first to grow Oregon pinot noir (USA Today), June 2013
Want a career in wine? Here's the Oregon college for you
Talks about Linfield's Oregon Wine Industry Experience, with images from the archives (Portland Business Journal), May 2013
Interview with Rachael Woody on KQEN's "Oregon Wine Month"
An audio file of Linfield's archivist talking about the archives' Oregon Wine Board-funded trip to Hood River and The Dalles (KQEN), May 2013
Save the Oregon Cultural Trust, page one / page two
A guest editorial written by Linfield Archives staff (McMinnville News-Register), March 2013
Oregon Wine History Archive cleans up good with a grant from the Trust
Putting our OCT grant to good use (Oregon Cultural Trust blog), March 2013
Discovering Linfield's hidden treasures
A profile of Linfield archivist Rachael Woody highlighting the archive's collections (Linfield Magazine), February 2013
Interview with Rachael Woody on WREK's "Lost in the Stacks"
An audio file of Linfield's archivist talking about the Oregon Wine History Archive (WREK), February 2013
A photo from the Good Samaritan School of Nursing is part of an exhibit (Statesman Journal), January 2013
Wine industry leaders invited to contribute to Linfield University wine archive
Call for donations of historic wine materials (The Oregonian), December 2012
Highlights McMinnville as a "top wine-country town" and mentions OWHA in a sidebar (Portland Monthly), October 2012
Linfield University's Oregon Wine History project brings history of regional pinot noir to the web
A feature on the creation of the Oregon Wine History Archives (Portland Tribune), September 2012
New historical archive, research, signifies maturing of Oregon wine industry page one / page two
Photos and stories highlight story about OWHA's creation (Fine Finish), summer 2012
The Legacy of the Digital Generation: Part II
Article mentions the Wine History Archive as an example of an innovative library project (Huffington Post), May 2012
Video made use of the Wine History Archive and scenes were shot at Linfield (OPB), May 2012
Video produced by Linfield professor Michael Huntsberger and students Nic Miles and Paloma Dale (IPNC), September 2011
New archive documents Oregon wine industry and Linfield establishes the Oregon Wine History Archive
Announcing the creation of the OWHA. (Portland Business Journal, Wine Spectator), July 2011