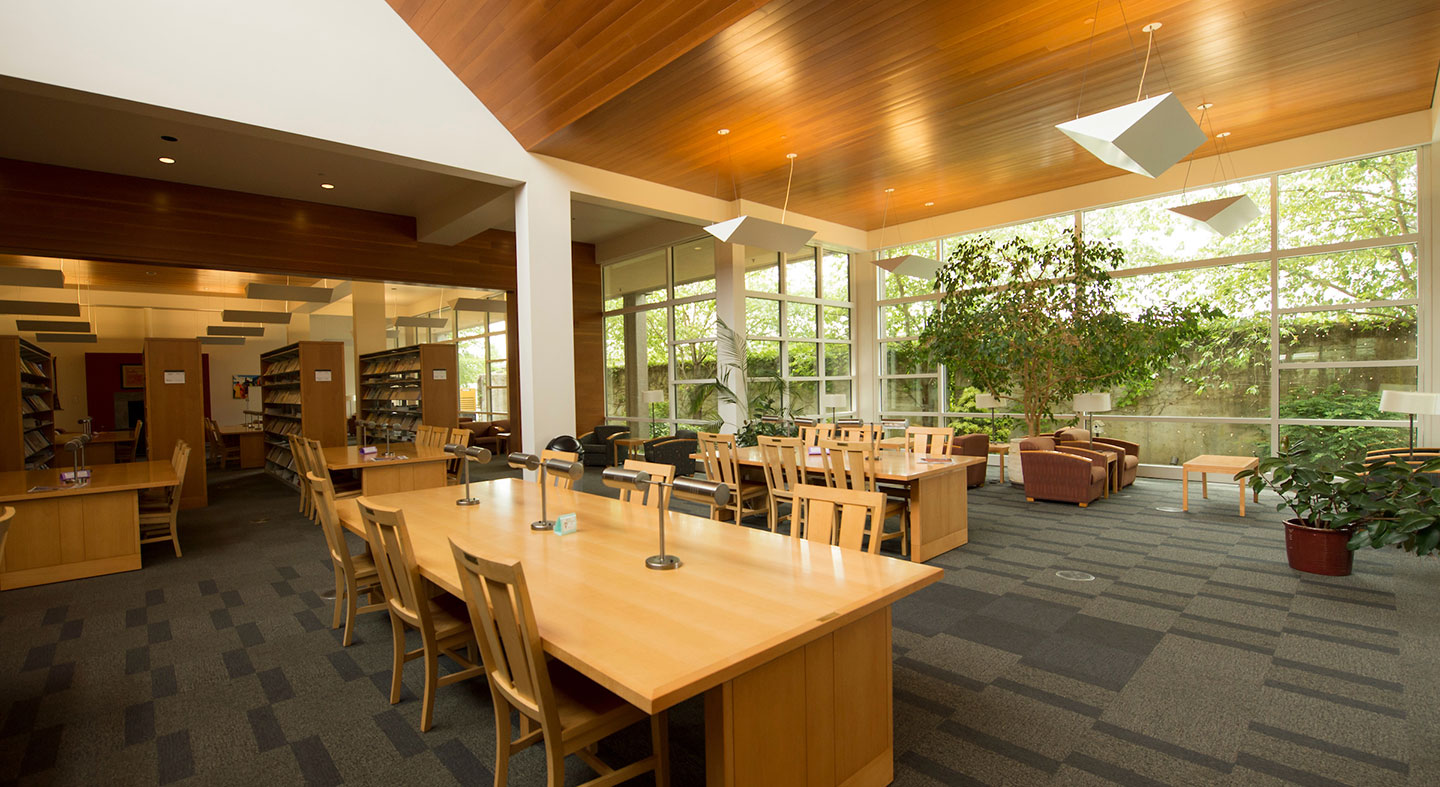 Loan periods
Books and videos

Students: 12-week checkout period
Faculty, staff and emeriti: 6-month checkout period
Reserves

Two-hour, four-hour, one-day and three-day
Summit items

Laptops
Checkout is available at the Circulation Desk at both campuses.
Checkout rules vary for in-library and outside-of-library checkouts.
Loan fees
Books and videos
$0.50 per day overdue up to $20.
$75 per lost book, plus any overdue costs.
Reserves

Two- and four-hour: $1 per hour overdue.
One- and three-day: $1 per day overdue.
Laptops
$10 per hour overdue, maximum $50.
$1,200 per lost laptop, plus any overdue costs.
Print and copy services
Print, copy, and scanning services are free for Linfield students, faculty and staff.
Yamhill County patrons must pay per page at the Circulation Desk. One coin-op copier is available. You may scan to a personal USB drive.
$0.05 per black and white page
$0.25 per color page