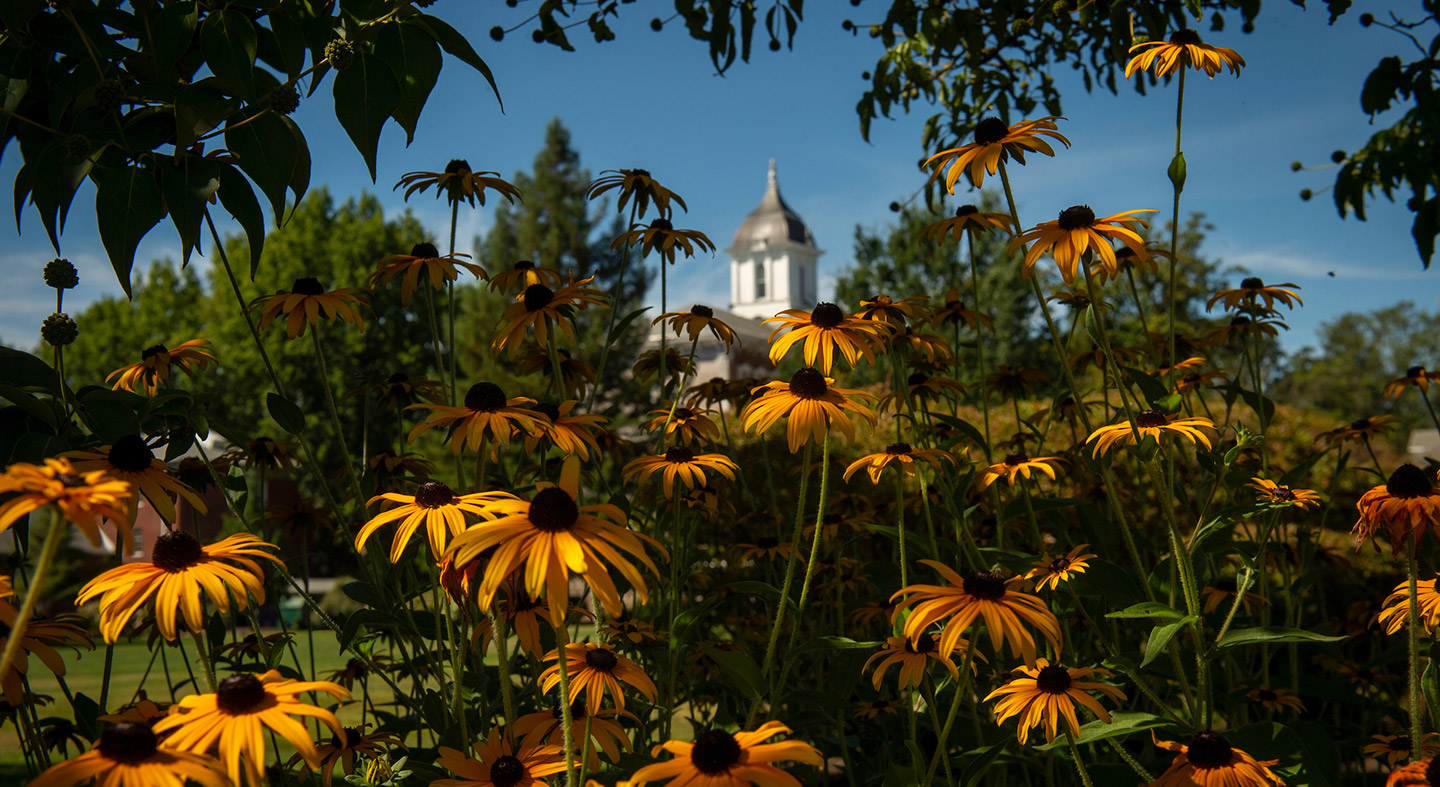 Application for Graduation
Instructions for completing the degree application process
Every student must apply for graduation. This is a two-step process for McMinnville campus students. Portland and online students need only complete step one. (Please note that applying for graduation and applying to participate in commencement are two separate processes, and students must complete both applications. This page outlines only how to apply for graduation).
1) Complete the online application for graduation
Log into Student Self-Service 
Click "Graduation Overview"
Select "Apply" for the program of study for which you wish to apply to graduate. Very few students have more than one program. Two majors is not the same as two degrees-you must have at least 155 credits to get two degrees. If you are pursuing two degrees, you must apply for both (separately). You can apply to take the degrees at different times. Please note: If you have 2 majors, only the first one (alphabetically) will show on this page.
Please review all information including degree (BA, BS, BSN), certificate(s), major(s), and minor(s) to ensure the list is complete and there are no extras (that you declared but are no longer pursuing). If you find any discrepancies, please cancel out of the application and email the registrar's office at 1reg@linfield.edu.
Complete the application information requested.
Please note: Preferred Name for Diploma/Commencement or Certificate – If you would like to have a variation of your name, please change it in this field. For example, if your name is Jane Elizabeth Doe, you might want your diploma to read 'Jane Doe' or 'Jane E. Doe' or 'J. Elizabeth Doe' or 'Liz Doe', etc... If your name has any special characters (e.g.: á, ä, or ñ), enter the closest thing using the standard keyboard and then email 1reg@linfield.edu to ensure that the proper coding is used.
Click the "Submit" button
2) Submit a signed program evaluation to the registrar's office
This step is for McMinnville students only. You are required to get the signatures of your advisor and the department chair of each of your majors and minors.
Go to WebAdvisor, and under the "Academic Profile" choose the "Program Evaluation" link.
Select the check box beside the program for which you wish to apply. Please Note: Programs include all majors and minors that you have officially declared. If any majors or minors are missing or are still included when you no longer plan to complete them, please email the registrar's office (1reg@linfield.edu) and verify that the program has the correct major(s) and minor(s) before completing this step.
There is no need to change anything else on this page. The "what if I changed my program of study" link is designed to offer students a comparison of how their courses would be applied under a different program. This option is not intended for use during the graduation application process.
Click Submit.
A new web page will display your Academic Evaluation or "degree audit."
Print this page.
It will also be helpful to print an unofficial transcript from WebAdvisor to review with your advisor and Department Chair(s).
After printing out your "Program Evaluation" on WebAdvisor, please make an appointment with your advisor and the appropriate Department Chair(s) to review and sign your "Program Evaluation."
Please note:

If you need courses moved around to fulfill LC requirements, make a note and the Registrar's Office will make the changes. Remember: 1) any single course can only fulfill one LC, 2) only 2 courses from any department can be used to fulfill LC requirements, and 3) the Upper Division MOI must be from outside your major department.
If you are not already pre-registered for a course that will fulfill a requirement, please write in the course number of the course(s) you intend to take and the semester(s) in which you plan to take the course.
If your department chair has approved any changes or substitutions, your advisor or Department Chair should write the changes on the evaluation next to the unfulfilled requirement and the Department Chair needs to sign beside each change or substitution. This will allow us to make the changes in our system such that the requirement will be listed correctly.

Please bring your signed "Program Evaluation" to the registrar's office.
The deadlines for submitting your application and signed Program Evaluation are as follows:
If you plan to complete your degree in fall 2022 or spring 2023 please submit your online Application for Graduation as soon as possible. The deadline for submission of the signed program evaluations is the second week two semesters before you graduate (i.e. if you plan on graduating at the end of a spring semester, the deadline is the second week of the previous fall semester; if you plan on graduating at the end of a fall semester, the deadline is the second week of the previous spring semester). These deadlines help your advisor, department chairs, and Registrar's Office staff ensure you will have met all degree completion requirements for graduation. Ultimately, students are responsible for meeting all degree requirements, but we are here to help.
If you plan to complete your degree after spring 2023 and wish to participate in commencement in May 2023 please submit your Commencement Participation Application as soon as possible so we can evaluate your eligibility to participate. When you submit your signed program evaluation please make a note at the top that you wish to participate before completing all requirements. 
Questions?
We are here to help. Please reach out via email with any questions.