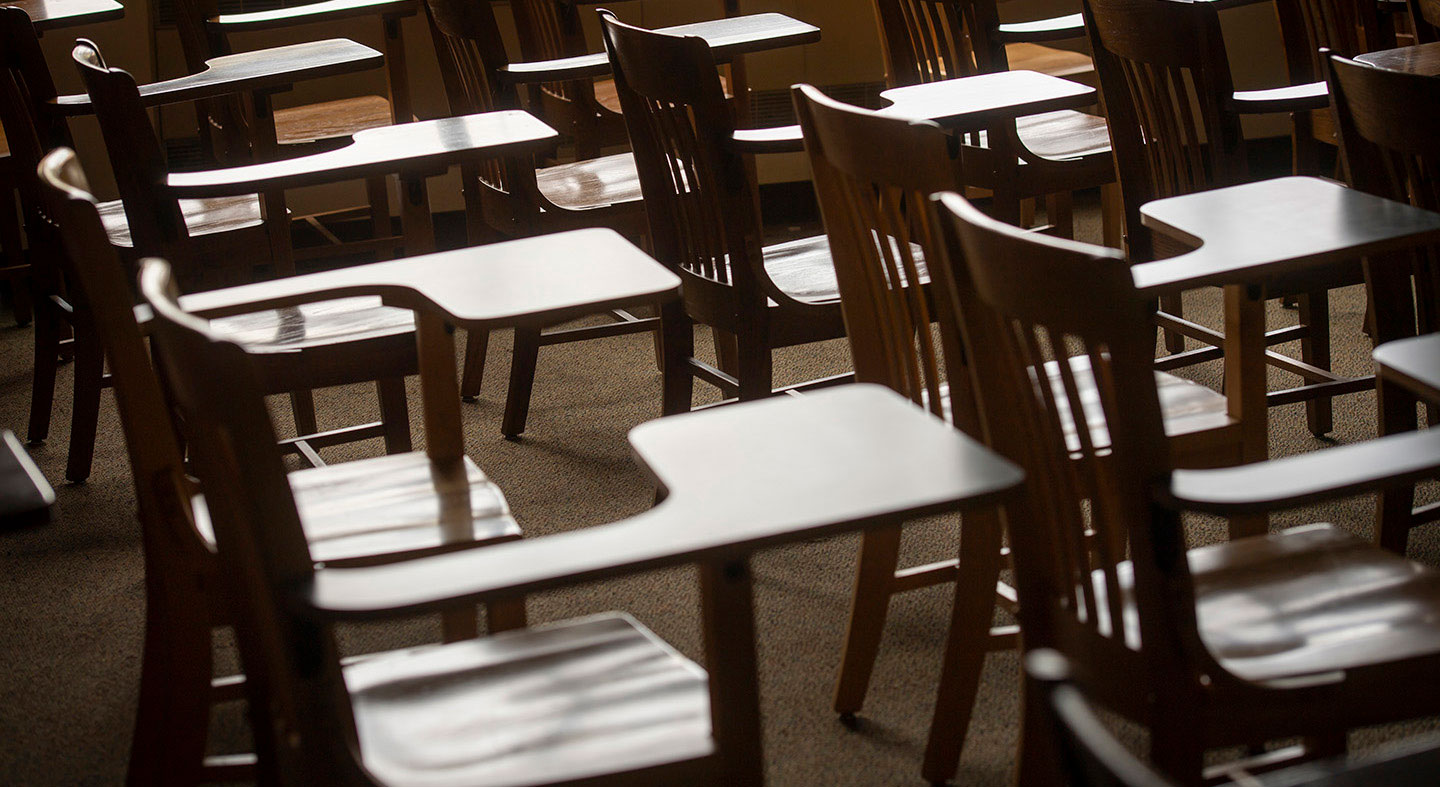 A Linfield education is deep and broad.
Your major provides the depth; the Linfield Curriculum provides the breadth. You'll take courses in many departments – learning, talking and writing about interconnectivity. You might learn how ethics applies to science, how politics affects the environment or how history changes art and music.
To do this, you and every Linfield graduate complete 11 courses from a variety of perspectives. These are also known as general education requirements.
Modes of Inquiry:
Creative Studies: How art is made and how meaning arises from the relationship between the artist, the art and the audience.
Individuals, Systems and Societies: How societies organize themselves to meet collective goals.
Natural World: How the scientific method is applied to learn about matter, energy and living things.
Quantitative Reasoning: How numerical data is analyzed to understand consequences or make predictions.
Ultimate Questions: How to examine and reflect on your own and others' assumptions and beliefs, where they come from and how they affect interaction with communities.
Vital Past: How scholars study the human past, make inferences and think critically about how the past affects the present.
Upper Division Course: Deepen understanding through a 300- or 400-level course outside your major department in one of the six modes listed above.
Diversity Studies:
Global Pluralisms: How people or groups from outside the United States function, how perspectives within and among different countries differ and how global interdependence affects individuals.
U.S. Pluralisms: How dominant traditions in U.S. culture can result in marginalized groups, preparing students for participation in an increasingly diverse society.
Writing Intensive:
Inquiry Seminar: How to communicate effectively through investigation of a compelling subject by deepening the relationship between thinking and communication. Students are strongly encouraged to take this introductory course during their first year at Linfield.
Major-Specific Writing Intensive: How to use the formats and conventions specific to writing in your chosen discipline.