Senior Bench Artist Selection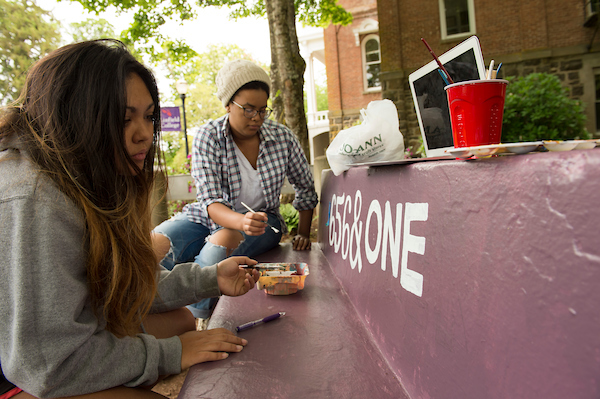 If you would like to apply to paint the senior bench (next to Pioneer Hall) and leave your legacy on behalf of your class, please take note of the following selection process.
Applications open March 1
Applications due March 30

Email Debbie Harmon Ferry with your ideas for the bench, or submit them in-person to Debbie in Melrose 108.

This can include sketches, photos, or other visual concepts

Students are, of course, welcome to apply together

Selection made by April 1

Selected artists will be emailed to schedule a meeting with Debbie to review logistics
Up to $50 of supplies will be covered by the Office of Student Activities

Deadline to have the bench finished is April 28
The senior bench should speak to the graduating class's experience at Linfield. In the past, the bench has been dedicated to major events that occurred during the class's time on campus. The bench can also be inspirational for the class. The bench should reflect the achievements, tone and culture of the graduating class.
Questions?
Any questions surrounding this project and the selection process may be directed to Debbie Harmon Ferry.
Debbie Harmon Ferry '90
Special Assistant to the President
Melrose Hall 108
503-883-2607
dharmon@linfield.edu