Honors at graduation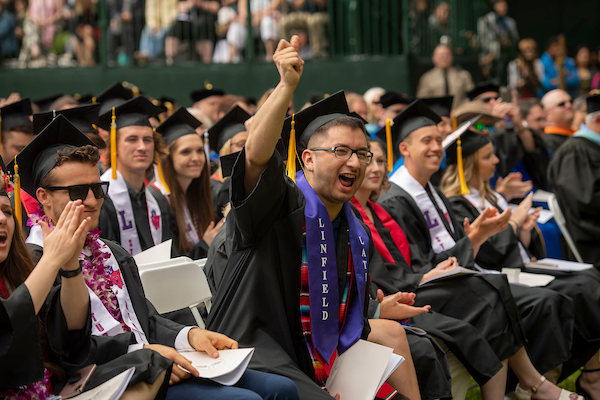 Latin honors designations are awarded to those baccalaureate degree candidates who have earned a minimum of 54 Linfield credits in courses with differentiated grades (A-F). The GPA calculation is based on all Linfield credit, including Linfield study abroad, and utilizes the Linfield repeat policy. The award levels are as follows:
Summa cum laude: 3.9 – 4.0
Magna cum laude: 3.8 – 3.89
Cum laude: 3.65 – 3.79
Because Latin honors cannot be determined until final grades have been submitted, Latin honors will not be included in the Commencement brochures which need to go to print before finals are completed.
Traditionally, Latin honors are announced verbally at Commencement.