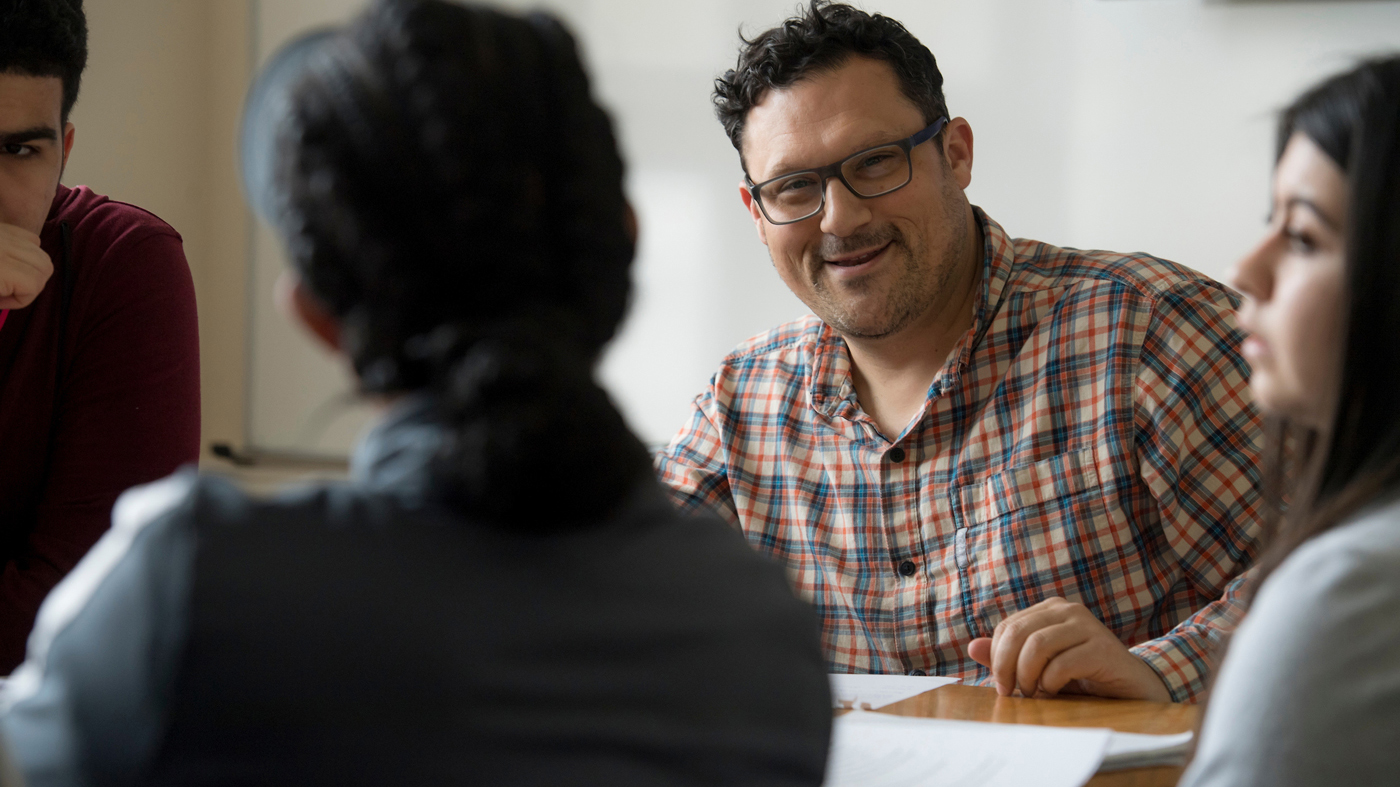 A commitment to collaborative research
The Department of Political Science is committed to collaborative research with students.
Every year, around a dozen different students have opportunities to participate in data collection, examination of primary and secondary sources, and co-authoring with their faculty mentors. We believe collaborative research is crucial to your development.
Collaborative research opportunities are available throughout the academic year and additional opportunities are available every summer through Linfield's Student-Faculty Collaborative Research Grant program.
A glance at collaborative research initiatives
Here are some of the Department of Political Science collaborative research projects pursued by faculty and students.
Professor Dimitri Kelly
As part of a larger research agenda concerning the polarizing effects of media choice, Professor Dimitri Kelly has been working with students to code national media coverage of congressional elections from 2002-2016. The goal of this project is to explore whether national media coverage of local elections increases the amount of money that is contributed from outside the congressional district being contested and whether the relationship between national coverage and nationally sourced contributions has grown stronger over time.
Professor Dawn Nowacki
Over the past several years Professor Dawn Nowacki has been working on a project entitled "Women's Participation, Voice and Representation Across World Regions." With the help of her students, they have collected quantitative and qualitative data, concentrating on one region per summer. The motivating idea behind this project is in some world regions, women have managed to open more political space for themselves during times of political change, whereas in others they have been less successful. Nowacki and her team analyze factors in these regions that may account for the differences in the openness of these political spaces.
Professor Nowacki and her students have presented their findings at regional political science conferences, such as the Midwest Political Science Association meeting in Chicago.
Professor Patrick Cottrell
Professor Patrick Cottrell has conducted collaborative research with students on refugee governance abroad in Thailand, processes of social and political change, and the legacies of the League of Nations. This research has been funded by the ASIANetwork in addition to Linfield and has presented research with students at several conferences. Currently, he is in the beginning stages of research on projects entitled "After American Exceptionalism" and "The Competitive Society: How Sports Shape our Lives, Politics, and Future."
Professor Nick Buccola
In the past Professor Nicholas Buccola collaborated with students to write his critically acclaimed book The Fire Is Upon Us. Since then he has moved onto his next research project about the civil rights movement. The goal of this current project is to analyze the history of the civil rights movement through a political science lens. Professor Buccola and his student task force are focusing this research on civil rights leaders that are not often recognized by today's public.