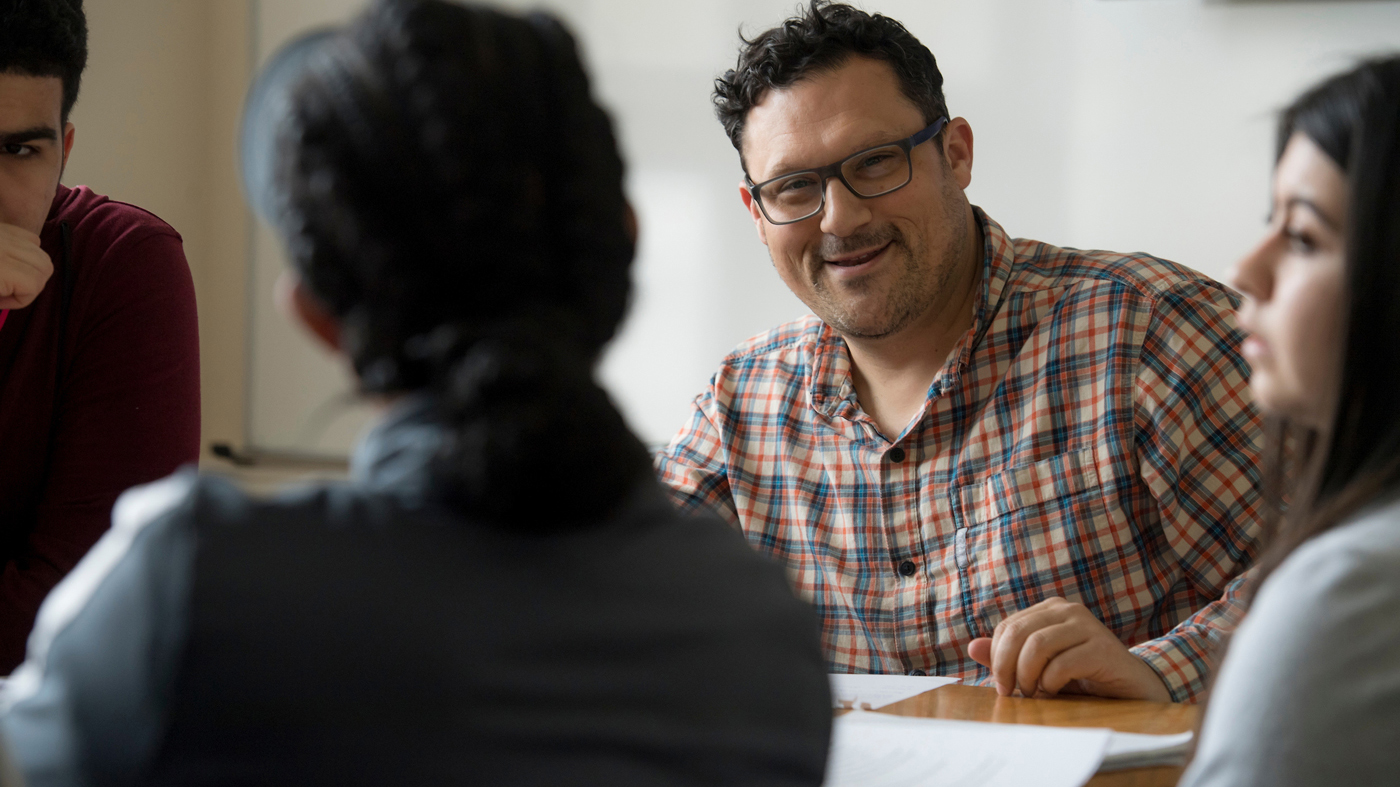 Minor in Leadership and Ethics Across Disciplines (LEAD)
Unlike almost any other institution, Linfield offers a course of study that examines leadership from different disciplinary perspectives – arts and humanities, social sciences, business – to help students develop versatile skills that will help them adapt to, and shape, the world of tomorrow.
As a LEAD minor, you will complete a course sequence with an introduction to leadership across multiple areas of study. In addition, specialized coursework in communication, ethics, diversity and cultural competency. Elective opportunities will allow you to explore leadership in different studies as well as professional contexts.
Build on this foundation by completing practical work, both on and off-campus, where you can apply your knowledge and training. Before graduation, you'll compose your own unique leadership portfolio to draw from while pursuing your path after Linfield.
Not everybody readily identifies as a leader: break the mold
You may be confronted with ethical challenges and complicated problems, need to work well with people from a variety of different backgrounds, and require cross-disciplinary skills to thrive under conditions of complexity and uncertainty.
Innovation, problem-solving, and the translation of ideas into action all demand skills associated with leadership. This is perceived as a values-driven, collaborative process defined by human interaction across a variety of contexts.
Hone your craft
As a LEAD minor, you can fulfill your practical work requirements through a range of leadership options at Linfield.
On-campus opportunities:
One year of forensics
One year of

 

ASLU
One year as a writing fellow
One year as RA/RLA/RHA executive
Sustainability work
Community engagement through the Change Corps or other programs
Media studies
Multicultural center leadership
PLACE fellow or equivalent
Club/fraternity/sorority leadership
Off-campus opportunities:
Off-campus internship
IMPACT internship
Service-learning practicum
Experiential leadership
Study abroad
Major internship
Taken together, the LEAD requirements aim to prepare you:
Not just to get a good job, but to make a difference in them
Not just to live a full life, but to find greater meaning in it
Not just to learn and question what makes an enlightened citizen, but to practice this citizenship in your own context