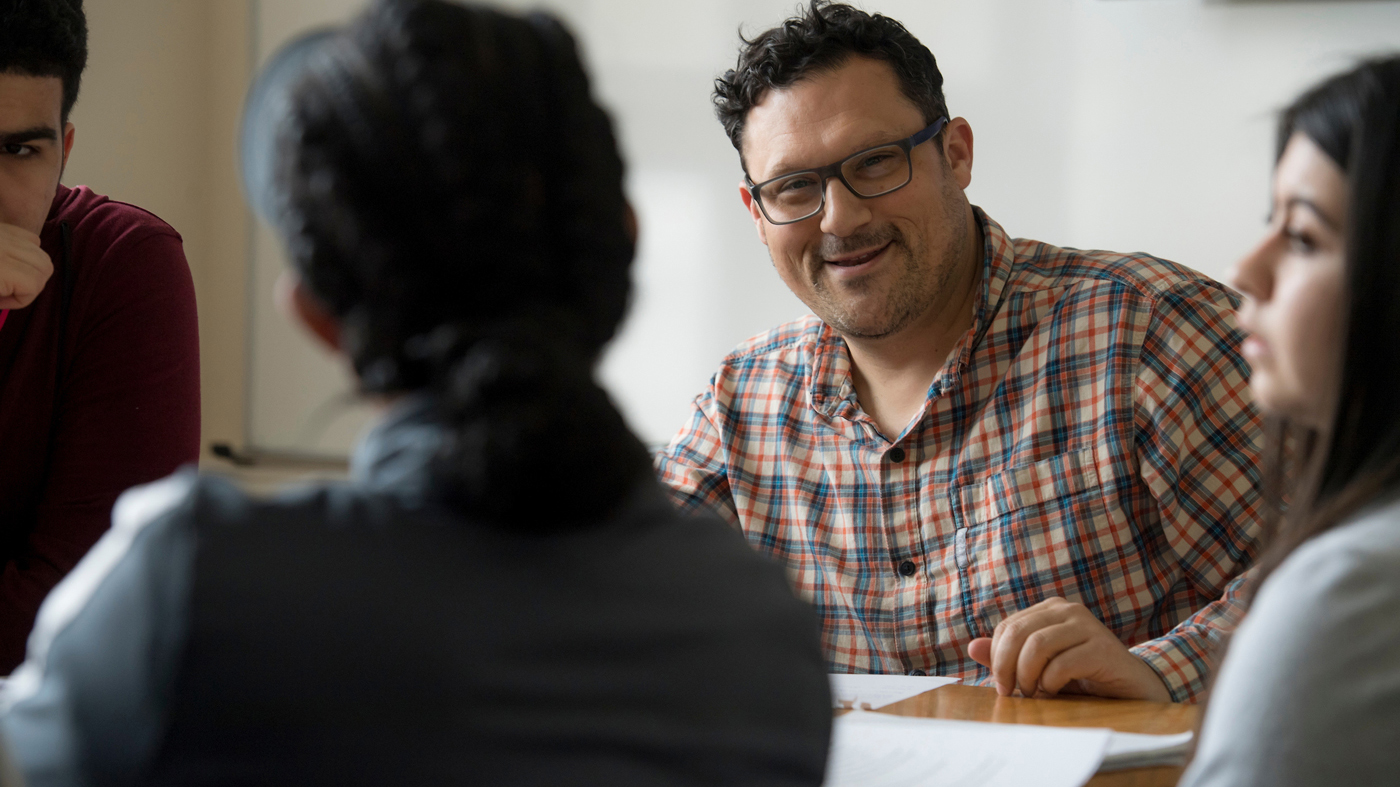 Studying Political Science at Linfield
Explain, understand and rethink our world.
What are the causes and consequences of political polarization in the United States?
What accounts for disparities in wealth, education or access to healthcare in the United States and globally?
Why are women underrepresented around the world in government?
Why has humanity not yet devised a workable solution to address climate change?
What is justice and how might it be realized in the world?
How can leaders use communication strategies to make political change in any of these areas more or less likely?
Questions like these involve the study of politics. How decisions are made, power is exercised and resources are distributed. Political science majors learn to think through complex questions like these systematically through a variety of lenses (race, class, identity and gender).
As a political science student at Linfield, you will:
Draw from political philosophy to weigh the ethical implications of policies and court decisions
Study research methods, developing tools to assess how we know what we know and discern fact from fiction
Complete a year-long senior sequence aimed at producing your own original contribution to research and building your understanding of how best to influence social and political outcomes
Political science majors emerge not just better equipped to help solve complex social problems but to rethink the way society works.
Beyond the classroom
While at Linfield, you can act in theatre performances, play instruments, and join the debate team. Become a student-athlete and campus leader. Study abroad and conduct collaborative research with faculty.
Join fellow political science students from all walks of life and all political persuasions, drawn together by the desire to work toward making the world a better place.
Life after Linfield
Political science alumni go on to serve in the Peace Corps or as Fulbright scholars. They get jobs in government and education, or at private companies like SurveyMonkey or Nike, or in the nonprofit sector helping refugees. They head to some of the world's top law schools or graduate programs.