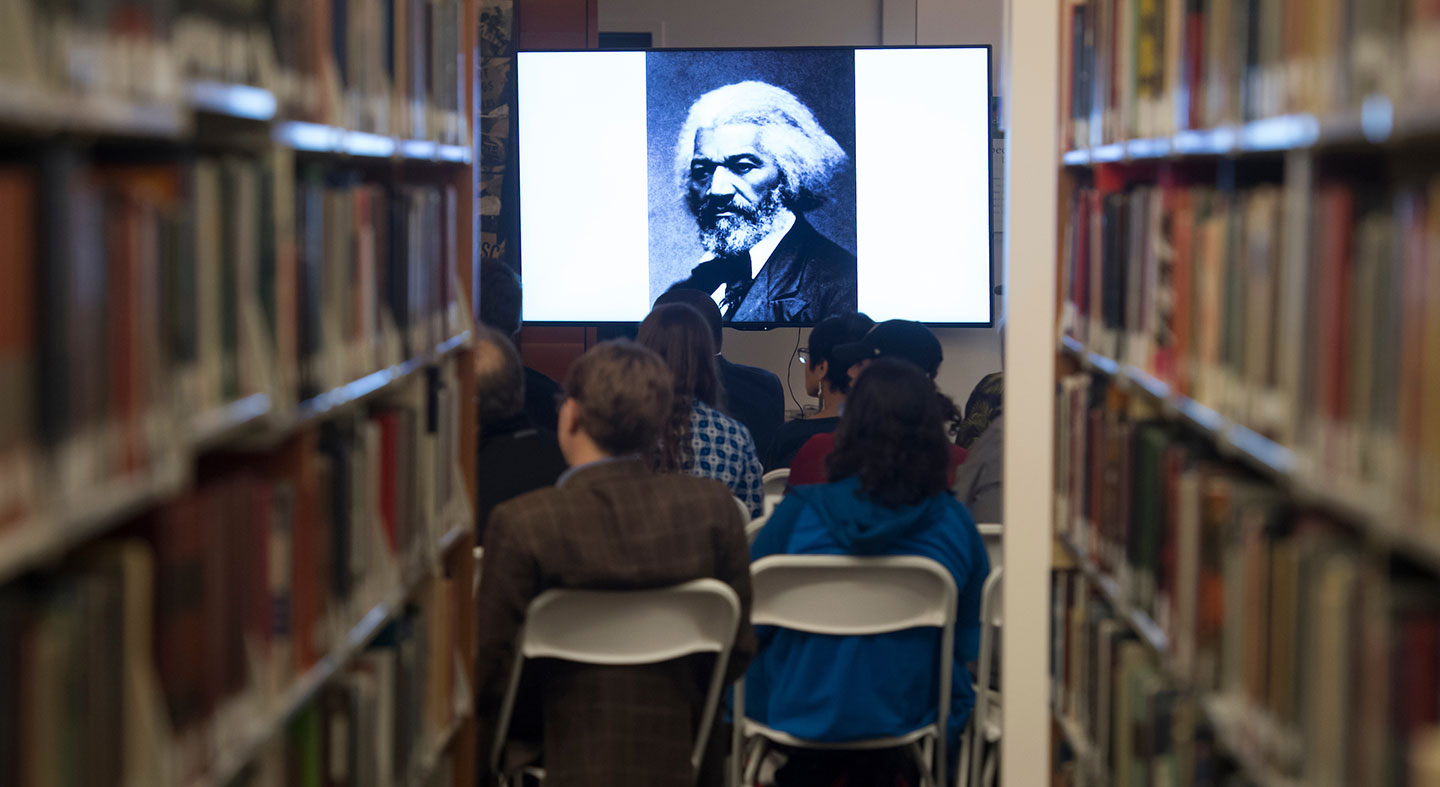 About Linfield's Frederick Douglass Forum
The central aim of the Frederick Douglass Forum on law, rights and justice at Linfield University is to promote reflection, discussion and debate about the rule of law, individual rights and competing conceptions of justice. We seek to achieve this aim through an interdisciplinary major and minor in law, rights and justice, student reading/discussion groups and a lecture, debate and conference series.
Honoring Frederick Douglass
The Forum was named in honor of Frederick Douglass, who escaped from slavery and devoted his nearly six decades in public life to the "mission" of hastening "the day when the principles of liberty and humanity expressed in the Declaration of Independence and the Constitution of the United States shall be the law and the practice of every section, and of all the people of this great country without regard to race, sex, color or religion."
At the Douglass Forum, we hope to provide students, faculty and members of the community with opportunities to witness and participate in serious discussions about how Douglass's mission ought to be carried on today.
Workshops and contests
One of our primary goals at the Douglass Forum is to provide our students with opportunities to develop persuasive communication skills about ideas that matter. In order to promote excellence in debate and advocacy, we will host a series of argumentation workshops headed by faculty mentors, assisted by experienced student debaters (Douglass Fellows).
Participants in the argumentation workshops will be invited to enter into debate and persuasive speaking contests sponsored by the Forum. Winners of the debate and persuasive speaking competitions will receive cash prizes. 
Upcoming workshop dates to be announced soon!
Support the forum
The Douglass Forum relies on the support of foundations, alumni and friends who care about promoting the free discussion of ideas that matter. Please consider making a gift to help us continue this work. Contact Professor Nick Buccola for more details.