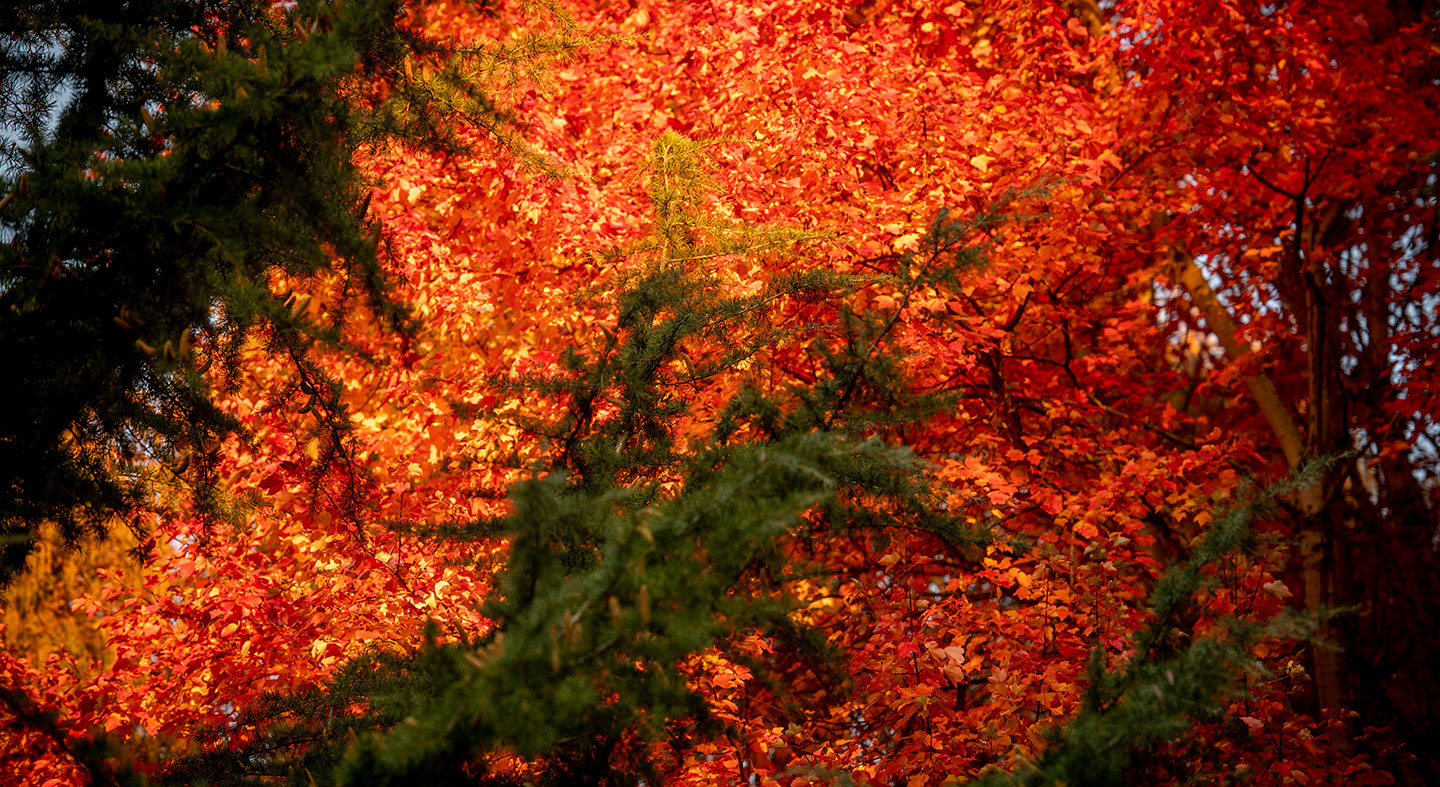 Business Advisory Council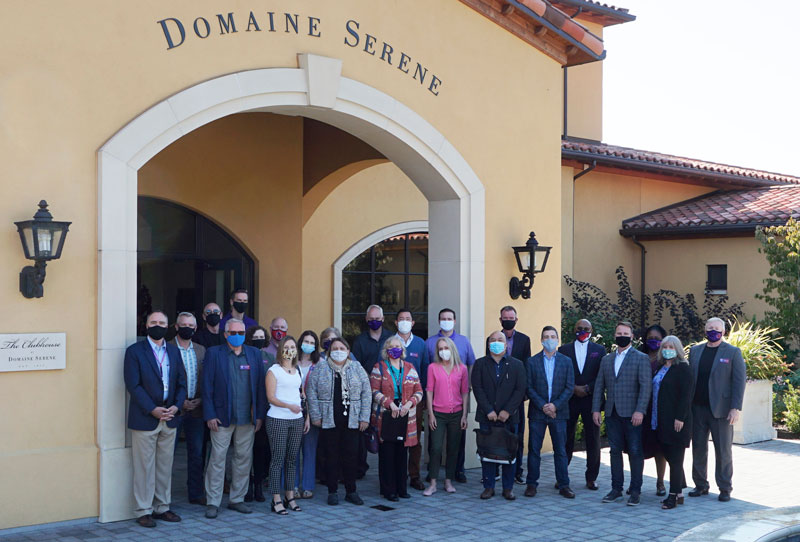 Mission statement:
The mission of the Linfield University Business Advisory Council is to provide to the School of Business:
Professional, external program review
Strategic direction
Advocacy and development
Council members from the community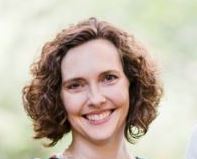 Jenny Evers '96
Jenny is the director of global product integrity and non-apparel product sourcing at Pendleton Woolen Mills, a 157-year-old company that designs and produces apparel for men and women, blankets and home décor. Jenny has worked at Pendleton since 2001 and is responsible for logistics, quality assurance, trade compliance and sourcing for home products and accessories. She has been a licensed U.S. Customs Broker since 2010.
Jenny graduated from Linfield in 1996 with a Bachelor of Arts in international business and a minor in Japanese. She is co-president of the West Linn-Wilsonville Music and Arts Partners, a nonprofit that advocates for music and arts programs in the West Linn-Wilsonville School District.
Jenny and her husband Keith, a 1995 Linfield graduate, reside in West Linn with their two children.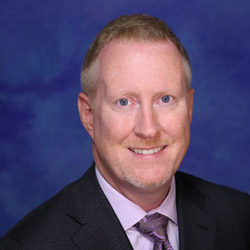 Brad Garrigues '92
Brad Garrigues is the chief sales and marketing officer for Providence Health Plan. He is responsible for strategic leadership for sales, underwriting and reinsurance programs, as well as revenue growth for the health plan's commercial, self-insured, individual, Medicare and pharmacy benefit management (PBM) programs. Brad has helped lead the organization to unprecedented growth as Providence now serves more than 600,000 members, making it one of the largest carriers in the Pacific Northwest.
Brad graduated with distinction from Cornell University's S.C. Johnson Graduate School of Management, earning a Master of Business Administration. Brad also holds an MBA from Queen's University in Kingston, Ontario and completed his undergraduate studies at Linfield University, graduating summa cum laude with a Bachelor of Science in Business-Economics. Brad is a veteran of the U.S. Army, receiving a Meritorious Service Medal for his service during Operation Desert Storm.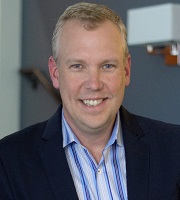 Brian Gerritz '98
Brian co-founded Pavilion Construction in 2007 and continues to serve as its president. Pavilion Construction provides general contracting services to both private and public clients through several western states, specializing in multi-family housing, student living and senior living projects.
Brian graduated in 1998 with a B.S. in mathematics from Linfield University. He has been a member of the Linfield Business Advisory Council since 2009. He also serves on the Oregon College of Art and Craft Board. Brian and his wife Jennifer reside in Lake Oswego, OR with their two children.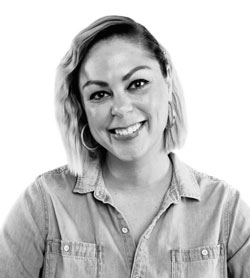 Lindsay Harksen '06
Lindsay has combined her love of sports and professional acumen together in her current position as senior finance manager with Adidas, where she has been employed since 2013. Lindsay's role includes controlling the marketing working budget and marketing overheads, partnering with senior leadership to guide the brand in managing spend.
Lindsay's accomplishments at Linfield include being class speaker of her graduation in 2006, graduating with summa cum laude honors with a double major in finance and mathematics, and being inducted into the Linfield University Hall of Fame in 2016 for her volleyball achievements. Lindsay has been a member of the Linfield Business Advisory Council since 2017.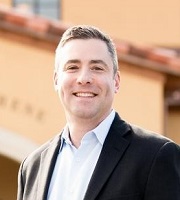 Evan Karp
Evan is a financial executive, operational strategist and trusted adviser with a record of sound financial guidance in complex settings, including public and private companies ranging from start-ups to multinationals. He is a driver for operational and financial efficiency and strives to establish core metrics that optimize team performance and maximize capital. His specialties include financial and strategic planning, business process improvement, team leadership and motivation, project management, financial modeling, risk management, information technology management, M&A, internal controls, cash management and treasury, and contract negotiation and administration. 
Evan has served as chief financial officer of the Domaine Serene brand of world-class wines for the past five years. His engagement has helped founders Grace and Ken Evenstad expand their farming and winemaking from Yamhill County to Cote d'Or, France, reversing a trend of European winemakers purchasing land and vineyards in Oregon. He is a certified public accountant, who achieved his Bachelor of Science in accounting at Boston University's Questrom School of Business and completed his MBA at the University of Oregon's Charles H. Lundquist College of Business.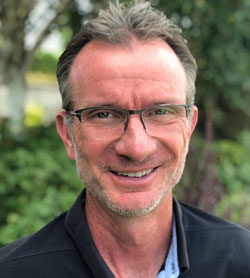 Mac McDevitt
Mac has been a global leader in product management, marketing and merchandising for more than 27 years at Nike, Inc. While at Nike, Mac has been responsible for developing and growing businesses in major categories that included basketball, sportswear, golf and Brand Jordan. His vast knowledge of brand marketing, line building and "go to market" strategies were instrumental in reigniting the Jordan brand and its basketball business, the early stages of development of the Nike Sportswear division, and the marketplace transformation of Nike Basketball by piloting the House of Hoops retail concept. He has also served on several cross-functional leadership teams shaping product management and merchandising principles that are widely used today throughout the company.
Mac is a two-time winner of the coveted Nike Maxim Award for Brand, Business and Product Excellence. One of his Maxim awards was achieved for his merchandising and brand contribution in the 2012 London Olympics, and his first Maxim was awarded for serving on the global leadership team for the "re-birth of Nike basketball" back in 2010.
Over the course of Mac's career, he's had the privilege to work with some amazing teammates across many functions in the company and fostered partnerships with world-class athletes spanning from Michael Jordan, Kobe Bryant, Derek Jeter to LeBron James, and many NCAA Elite Teams and their coaches.
Now retired from Nike, Mac's goals include mentoring, developing and preparing future business leaders for career opportunities in brand building, product marketing and merchandising excellence; and leading organizations on product marketing and merchandising strategies that help them achieve their revenue and brand objectives.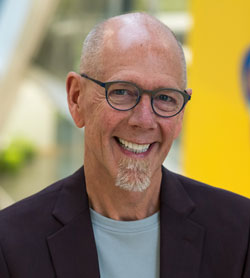 Craig Ostbo '14
As CEO of Oh! Strategic Branding, Craig has been fortunate to work with and develop the brand and marketing strategies for numerous natural, organic and sustainable consumer brands.
Craig has a degree in international business from Linfield. International business is a particular passion of Craig's as he also sits on the U.S. Department of Commerce Regional Export Council and is an adjunct professor for Portland State University's (PSU) international marketing classes.
He's a member of the advisory board of PSU's Center for Retail Leadership, where he also serves as an adjunct professor for PSU's Summer Business Institute and Consumer Packaged Goods Strategic Marketing. As a member of Oregon State University's Food Science & Technology board of advisors, Craig provides branding, marketing and communications counsel on behalf of this preeminent program.
An enthusiastic supporter of local business and entrepreneurs, Craig sits on the board of directors of Pacific West Bank, the only locally owned regional business bank headquartered in Oregon.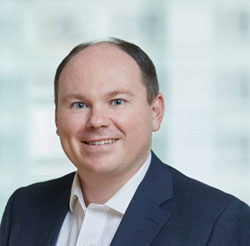 Graham Peterson '03
Graham joined Geffen Mesher, a Portland-based accounting and consulting firm, in 2003. Graham has been a partner with Geffen Mesher since 2015 and serves on the firm's executive committee. Geffen Mesher proactively provides financial statement audit, tax compliance and consulting services to privately held businesses, families and investors primarily in the Northwest.
Graham graduated in 2003 with a BA in accounting and a minor in history from Linfield University. He has been a member of the Linfield Business Advisory Council since 2013. He also serves on the Classic Wines Auction board and numerous committees for real estate and construction professional organizations. Graham and his wife Ashley reside in Lake Oswego, OR with their two children.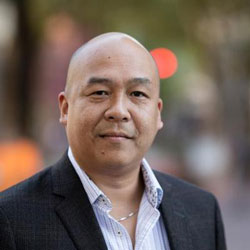 Jack Phan
Jack Phan is a serial entrepreneur. He has built multiple businesses as founder and CTO with successful exits to Home Advisor and Quinstreet. Currently, Jack is the CEO of PhanZu, an agency for online publishers, and the CTO of AGEIST, a media company based in LA. He is also an influencer with more than 1.1M+ followers on Twitter.
Jack has been building startups for more than 22+ years and has held executive roles for media companies Digital Trends and Money Crashers. Jack mentors founders and startups through WeWork Labs as well as other entrepreneurial groups. In addition, Jack is on the board of DollarFor.org, a nonprofit helping families eliminate medical debt through debt forgiveness.
Jack and his wife Hailee reside in Vancouver, WA with his two daughters.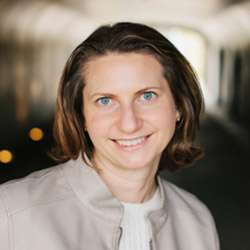 Rachelle Quinn '99
Rachelle has leveraged her background in accounting to expand into the area of big data, analytics and storytelling with data. Currently serving in the role of the vice president of risk adjustment data & analytics at Kaiser Permanente, Rachelle spent the majority of her career as a licensed CPA and external auditor with KPMG, LLP.
Rachelle also fulfilled her love of teaching and mentoring as a former accounting professor at Portland State University, Concordia University and Clark College. Rachelle earned her doctorate in business administration from George Fox University. She has two teenage daughters, a patient husband and a labradoodle named Danny.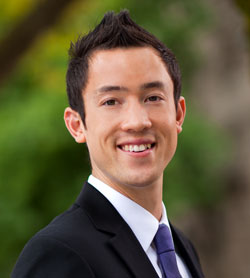 Kent Sasaki '07
Kent Sasaki is vice president and shareholder at USI Insurance Services, where he has served since 2011. Before joining USI, he was a senior broker at Marsh & McLennan. His insurance career spans more than 17 years, with a background in marketing, brokering and account team leadership. Kent specializes in the strategic design and implementation of risk management programs for upper middle-market clientele. His client background includes manufacturing, distribution, financial institutions, real estate and construction.
Kent graduated from Linfield College with a Bachelor of Arts in international business, and also holds a number of professional accreditations, including Associate in Risk Management (ARM). While at Linfield, Kent was a cross country and track and field athlete, who led as team captain and received all West Region honors. He still enjoys running, but has become an avid golfer.
Kent has served on the BAC since 2016, served as vice chair from 2017-2019, and was elected chairman in 2019.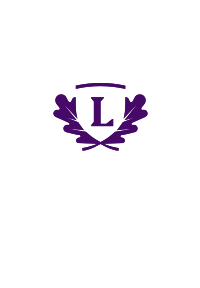 Kellanne Henry '83
Director of Asset Management, SMARTCAP, Redmond, Washington.
From the School of Business faculty 
Virlena Crosley '89, associate professor of business
Christopher Dahlvig, assistant professor of business
Denise Farag '88, associate professor of business
Amber Gribbins, visiting assistant professor of business
Timothy Matz, director of the Evenstad Center for Wine Education
Michelle Nelson, Glen and Hellen Jackson professor of business
Russ Paine, visiting assistant professor of business
Kyle Putnam, assistant professor of business 
Madeleine Romero, visiting associate professor of business
Gayatree Sarma, visiting assistant professor of business
Rainer Seitz, assistant professor of business 
Damian Williams, assistant professor of business
From the Linfield University administration
Miles K. Davis, president
Susan Agre-Kippenhan, provost and vice president for academic affairs
Scott Nelson '94, chief marketing officer/associate VP for strategic communications