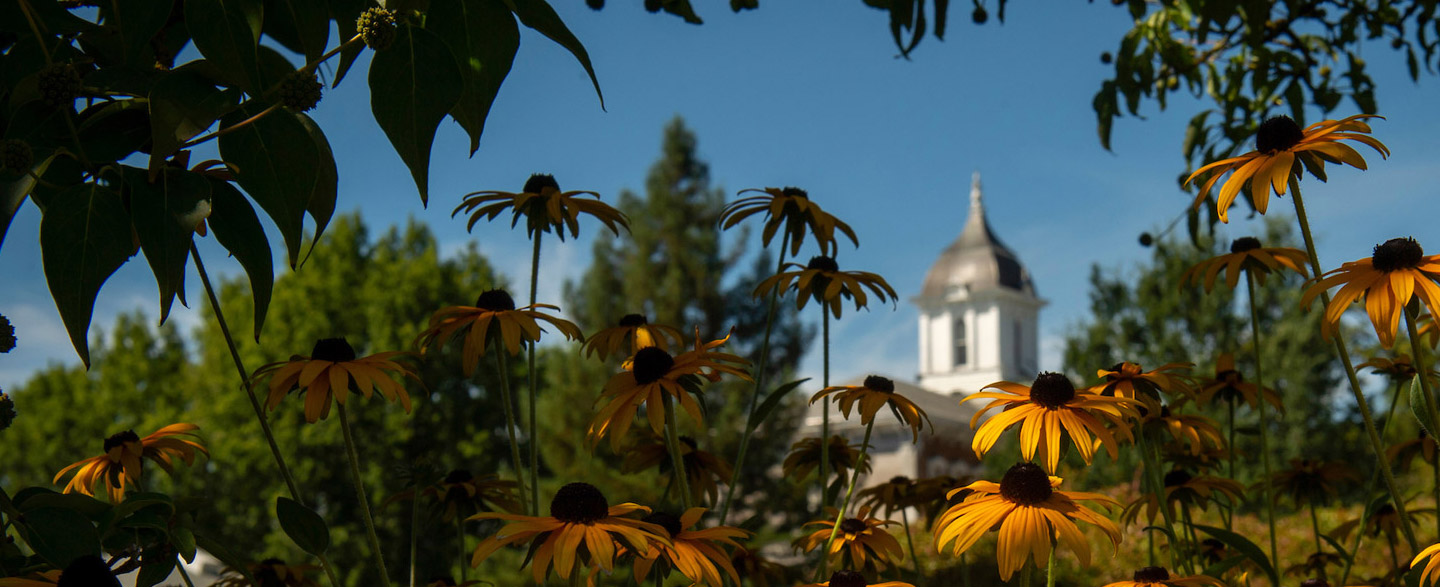 Gerardo Ochoa, Ed.M.
Vice President for Enrollment Management and Student Success
Gerardo Ochoa is vice president for enrollment management and student success at Linfield University. He has served Linfield in multiple capacities since 2004. Ochoa holds a formal appointment as an officer of the board and has served in various university-wide committees, including the President's Diversity Advisory Committee (chair) and the university strategic planning and budget council.
In addition to being a college administrator, Ochoa is a co-author and independent consultant of Path to Scholarships®, a college readiness curriculum. Since 2006, he has worked with thousands of diverse students from urban and rural high schools, community colleges, private colleges and state universities on college access and affordability. He consults with higher education institutions on the inclusion of Latinx students, best practices to engage and serve undocumented students, and teaching strategies that draw on talents and address the needs of first-generation students. He believes in the power of personal stories to build empathy, create opportunities and influence change. As keynote speaker, his story of perseverance has reached audiences convened by organizations such as the Hispanic Metropolitan Chamber of Commerce, the Northwest Public Employees Diversity Conference, the Ford Family Foundation, Portland State University, including a TEDx Talk.
Ochoa carries out his life purpose of service as a board member of the Hispanic Metropolitan Chamber of Commerce. He has previously served as an active member of the Beaverton School District's Budget Advisory Committee, scholarship chair of the César Chávez Leadership Conference and Scholarship Toolkit contributor with the National Scholarship Providers Association. He is co-founder and President of Mente, an Oregon nonprofit addressing the gender inequities in education for Latino males in pursuit of higher education.
Ochoa holds an Education Master from Harvard University and a Bachelor of Arts in sociology and minor in Latin American history from the University of Oregon. He is an American Leadership Forum Fellow and an alumnus of the Senior Leadership Academy sponsored by the Council of Independent Colleges and the American Academic Leadership Institute. He is a contributing author for Latinx/a/os in Higher Education and a guest education writer for the Somos Timbers Magazine.
Gerardo is a proud father, brother, son, husband and abuelo. He lives with his family in a four-generation home and their five-pound Yorkie named Mambo.
Education

B.A., sociology, University of Oregon
Ed.M., Harvard University

Professional development

Senior Fellows Program, American Leadership Forum of Oregon
Search Advocate Program, Oregon State University
Senior Leadership Academy, Council for Independent Colleges
Trainer of Trainers Seminar, Path to Scholarships®
Management & Leadership Institute, Western Association of Student Financial Aid Administrators
Sister Dale Brown Summer Institute, Western Association of Student Financial Aid Administrators
Latino Leadership Development Program, Hispanic Metropolitan Chamber
Management Development Training, Willamette Valley Higher Ed. HR Consortium

Experience

Associate vice president for retention and student success, Linfield University, 2021 - present
Special assistant to the president and director of community relations, Linfield College, 2018 - 2021
Assistant dean for diversity and community partnerships, Linfield College, 2016 - 2018
Associate director of financial aid, Linfield College, 2009 - 2016
Independent education consultant, Path to Scholarships®, 2006 - present
Scholarship outreach administrator, Linfield College, 2004 - 2009
School retention specialist, El Programa Hispano, 2003 - 2004

Keynotes and speeches

Multiracial Heritage Month: The Power of Names. University of Maryland, MD, April 2020
Hillsboro U: What's in a Name? Hillsboro, OR, February 2020
Portland Public Schools International Youth Leadership Conference. Portland, OR, February 2020
Northwest Public Employees Diversity Conference. Portland, OR, October 2019
The Ford Family Foundation Scholars Weekend. Eugene, OR, July 2017, 2018 and 2019
TEDx: Getting it Right: Why Pronouncing Names Correctly Matters. McMinnville, OR, February 2019
Hispanic Metropolitan Chamber Scholarship Banquet. Portland, OR, May 2013

Publications and media

Latinx/a/os in Higher Education: Exploring Identity, Pathways and Success. Contributing author, 2018
National Scholarship Providers Association. Scholarship toolkit Contributor, 2011
Path to Scholarships® College Edition: A Guide for Students to Successfully Apply for Scholarships. Contributing author, 2008