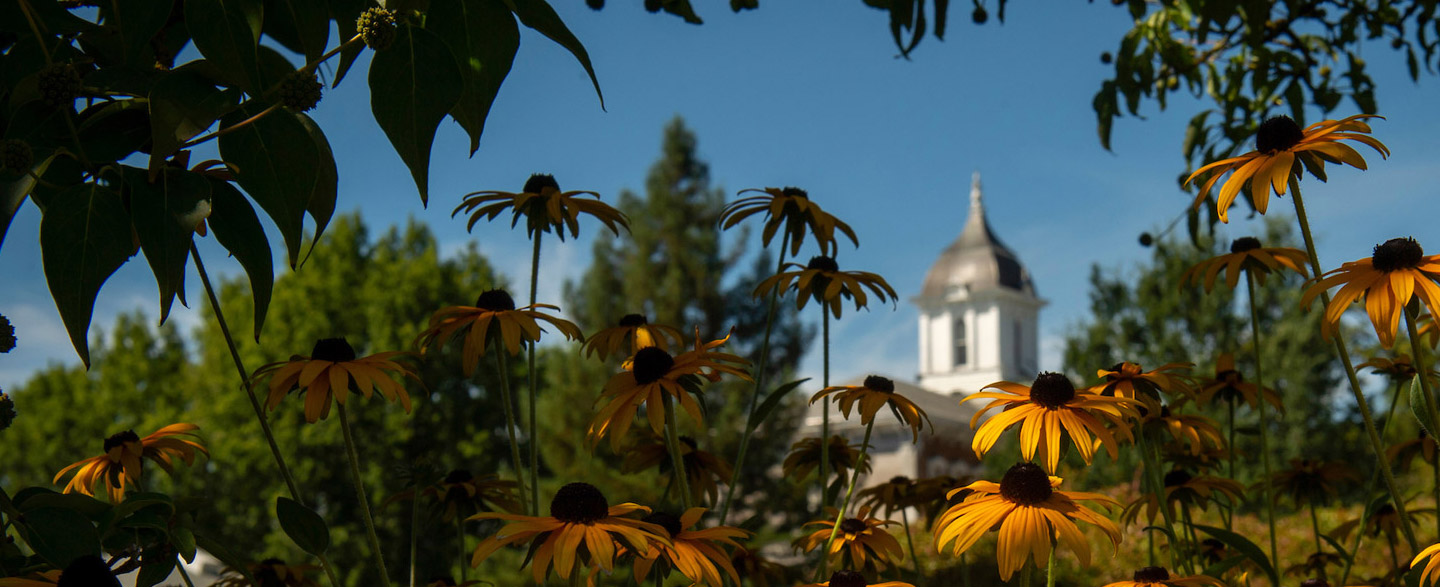 Beth E. Concepción, Ph.D.
Beth E. Concepción, Ph.D.
Vice President for Academic Affairs/Provost
Linfield University welcomes Beth Concepción in the role of vice president for academic affairs and provost in July 2023. She will also serve as a professor in the Department of Journalism and Media Studies (JAMS). 
In her most recent role, Concepción served as vice provost for educational innovation and executive director for the Center for Advancing Faculty Excellence at Missouri University of Science and Technology. She was also a professor in the English and technical communications department.
Her academic experience includes roles as assistant provost for strategic engagement in Oglethorpe University's Hammack School of Business, dean of the School of Liberal Arts at Savannah College of Art and Design, and chair of the writing department and writing professor at SCAD.
Concepción earned a Ph.D. in journalism and mass communication from the University of South Carolina, as well as an M.A. and M.F.A. in media and performing arts from Savannah College of Art and Design, a B.A. in English from Oglethorpe University, and a B.S. in geosciences from Mississippi State University.
Concepción is from Atlanta, Georgia, and has more than 30 years of experience as a journalist.
Education

B.A., English, Oglethorpe University, Atlanta, GA, May 1990
B.S., geosciences, Mississippi State University, Starkville, MS, Dec. 2000
M.A., media and performing arts, Savannah College of Art and Design, Savannah, GA, May 2000
M.F.A., media and performing arts, Savannah College of Art and Design, Savannah, GA, May 2002
Ph.D., journalism and mass communications, University of South Carolina, Columbia, SC, Aug. 2011

Professional development

Online Teaching Certification, Missouri Online, University of Missouri System, March 2023
Lean Green Belt Certificate, Institute of Industrial and Systems Engineers, Sept. 2022
Credential in Human Resource Management, Missouri University of Science and Technology, Rolla, MO, April 2022
Credential in Systems-level Project Management, Missouri University of Science and Technology, Rolla, MO, March 2022
Digital Media Marketing Certificate, MediaBistro, May 2016
Broadcast Meteorology Certificate, Mississippi State University, Starkville, MS, Dec. 1999
Institute on Political Journalism, Georgetown University, Washington, D.C., summer 1989

Experience

Vice provost, educational innovation; professor of English and technical communication, Missouri University of Science and Technology, St. Louis, MO, Aug. 2022 - July 2023
Vice provost, corporate and professional education, professor of English and technical communication, Missouri University of Science and Technology, St. Louis, MO, Sept. 2021 - Aug. 2022
Assistant provost, strategic engagement; special advisor to the dean, Hammack School of Business; Oglethorpe University, Atlanta, GA, June 2019 - Aug. 2021
Assistant provost; director of the A_LAB, Oglethorpe University, Atlanta, GA, July 2017 - June 2019
Dean, School of Liberal Arts; Savannah College of Art and Design, Savannah, GA, June 2013 - June 2017
Chair, writing department; Savannah College of Art and Design, Savannah, GA, May 2012 - June 2017
Professor, writing department; Savannah College of Art and Design, Savannah, GA, Dec. 2008 - June 2017
Meteorologist/Reporter; WJCL (ABC), Savannah, GA, June 1999 - Dec. 2019
Meteorologist/Reporter; WTGS (Fox), Savannah, GA, June 1999 - June 2016
Editorial director; Savannah College of Art and Design, Savannah, GA, Jan. 1998 to Dec. 2008
Anchor/Meteorologist/Reporter; WJXT (CBS), Jacksonville, FL, May 1998 - May 1999
News/Weather Anchor/Reporter; WJCL (ABC), WTGS (Fox), Savannah, GA, Feb. 1994 - Jan. 1998
On-air personality; KIX 96.5 Radio, Savannah, GA, June 1994 - July 1996
Director of communications; Savannah College of Art and Design, Savannah, GA, March 1992 - Feb. 1994
Managing editor; The Georgia Guardian, Savannah, GA, March 1992 - Nov. 2000
Reporter/Host; WNEG-TV and Radio, Toccoa, GA, Jan. 1991 - Jan. 1992
Production assistant; CNN Southeast Bureau, Atlanta, GA, March 1990 - Aug. 1990

Awards and honors

Flagship 2.0: The Intentional Leader, Nancy Walton Laurie Leadership Institute, Chi Omega (selected as one of 12 participants out of 150 applicants), Oct. 2022
Top Reviewer, Electronic News Division, AEJMC, July 2021
Nancy Walton Laurie Leadership Institute, Chi Omega (selected as one of 60 participants out of 350 applicants), Nov. 2019
Scripps Howard Foundation Visiting Professor in Social Media Program grant recipient, 2015-16
Top Faculty Paper award in the Electronic News division at the Association for Education in Journalism and Mass Communication annual conference, Aug. 2012
Kappa Tau Alpha (journalism national honor society), March 2010
USC research paper competition, third place (highest placement among SJMC students), April 2009
USC research paper competition (selected to represent the School of Journalism and Mass Communications), April 2009
American Press Institute Minority Journalism Educator's Fellowship, May 2008
Wayne State University Summer Doctoral Seminar (finalist), May 2008
USC research paper competition (selected to represent the School of Journalism and Mass Communications), April 2008
CASE Circle of Excellence and District III publications awards, 2006-08
Rotary Foundation Group Study Exchange Program Grant (for study in Brazil), 2003
Savannah Business Journal's "40 under 40" Notable Savannahians, 2002
Georgia Association of Broadcasters Award of Merit (group award for series), 1998

Selected publications

Concepción, B. (2021). Giving voice to the voiceless: Telling the story of the "Other." In L. Peck and G. S. Reel (Eds.), Media and Ethics at Work: True stories of young professionals (third edition; digital). Great River Leaming.
Concepción, B. (2020). Book Review: Why I'm a Journalist: Personal Stories from Those Who Cover the News. Electronic News, 14(2), 97-98. [May 18, 2020 (Online); June 2020 (Print)] 
Alvarez, R., Rose, C., Smith, M., Fortson, B, & Concepción, B. (2019). Oglethorpe University implements focused program to help academically at-risk students succeed. NACADA Pocket Guide (2nd ed.). 
Concepción, B. (2016). Giving voice to the voiceless: Telling the story of the "Other." In L. Peck and G. S. Reel (Eds.), Media Ethics at Work: True stories of young professionals. CQ Press.
Concepción, B. (2014). Accountability begins at home. Journal of Mass Media Ethics, 29(4), 278-279. (Online: Sept. 24, 2014; Print: Oct. 13, 2014)

Recent articles

Online:

New Accounting lecturer brings experience in teaching plus corporate banking, The Source, Oct. 25, 2021
New HSB lecturer believes in lifelong learning for students and for himself, The Source, Oct. 12, 2021
New HSB lecturer focuses on Entrepreneurship, The Source, Sept. 29, 2021
Barry University professor awarded Fulbright scholarship to study axion particles, Miami Scientific Italian Community, May 7, 2021
Physics professor publishes research on the search for the elusive axion particle, Barry University, Feb. 11, 2021

Newspaper:

Dunwoody's Greg Bluestein (right) balances high-profile reporting, parenthood, Reporter Newspapers, Oct. 27, 2021
Oglethorpe University students cast alongside professional actors in "Heathers: The Musical," Reporter Newspapers, Sept. 21, 2021
Local musician Joe Alterman finds his calling in jazz, Reporter Newspapers, Sept. 15, 2021
Buckhead-based filmmaker earns coveted Emmy Award for LGBTQ dance documentary, Reporter Newspapers, Aug. 24, 2021
Ridgeview brings students together through music program, Reporter Newspapers, Aug. 20, 2021
Springfield brings strangers together at Brookhaven Cherry Blossom Festival, Reporter Newspapers, Aug. 2, 2021
Foundation offers affordable housing for transplant patients and caregivers, Reporter Newspapers, July 27, 2021
Divide and Conquer, Stoke Sentinel, Sept. 11, 2018

Magazine:

Jesse's Divide makes good decision to release 'Bad Decisions' and other bangers on debut album
'Thirteen Steps, Switch.Bitch Noise, Jan. 30, 2022
Jesse's Divide conquers new fans, SwitchBitch Noise music magazine, Feb. 9, 2018
True Grit, Savannah Magazine, Sept./Oct. 2017
The Gift of Quirk, Savannah Magazine, Nov./Dec. 2016