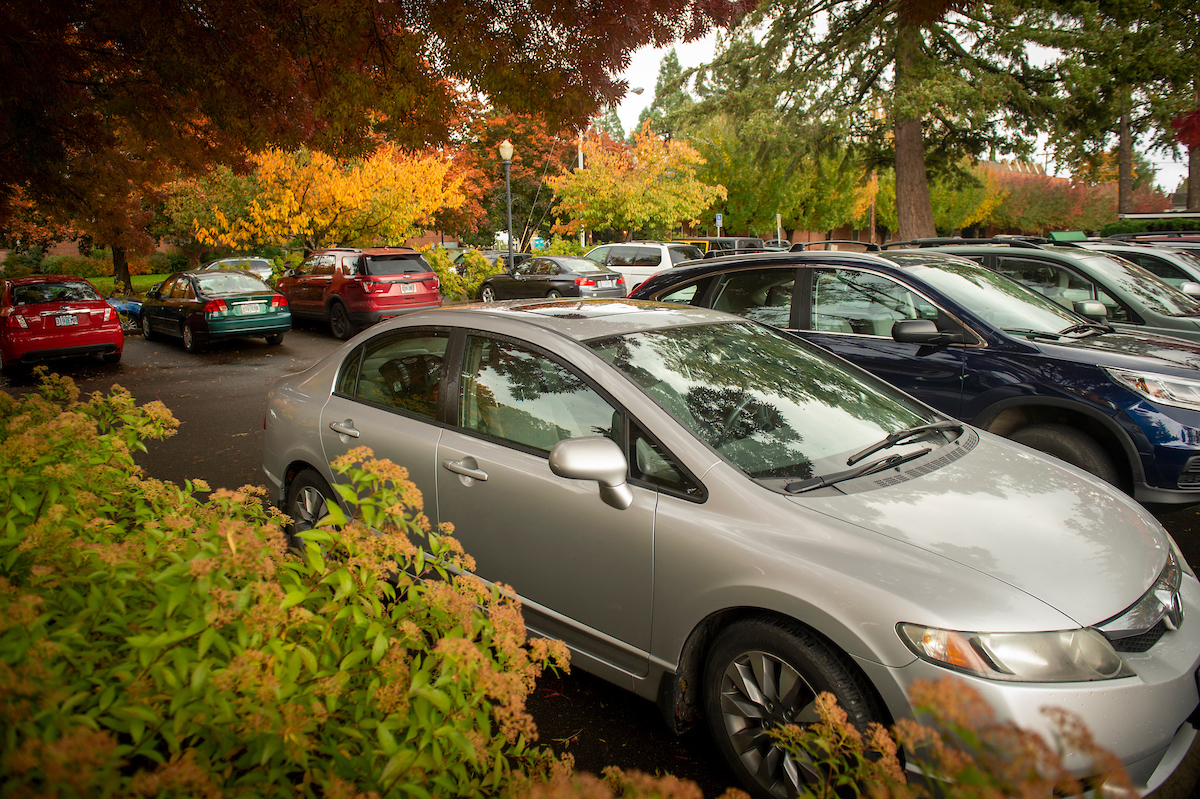 Getting to Commencement safely
Commencement
 is an exciting time which brings many guests to the McMinnville campus. To help alleviate the increased congestion, the traffic changes described below are made on Commencement day.
Changes to normal traffic and parking operations
View a map of campus for Commencement with the following traffic and parking changes.
One-way traffic
The following streets become one-way:
Renshaw Avenue
Lever Street (from Linfield Avenue to Lakamas Lane)
Boardman Street
Everson Street
Lakamas Lane
Street closures
The following streets are closed. Parking is not allowed on closed streets.
Founders' Way: closed 6:30 a.m. to 2 p.m.
Pioneer Way, Cozine Way and Oak Grove Lane: closed 6:30 a.m. to 12 p.m.
ADA parking
The north and south Blaine Street lots and Blaine Street are reserved for ADA parking from 6:30 a.m. to 12 p.m.
Campus shuttle
Shuttles will be operating from 7:30 a.m. to 4 p.m. on Commencement day to help transport guests to the Oak Grove. 
Shuttle pick-up and drop-off points:
Lever Street at Ford Drive
Pioneer Way at Cozine Way
ADA shuttle pick-up and drop-off points:
ADA parking area
ADA seating at the grad green