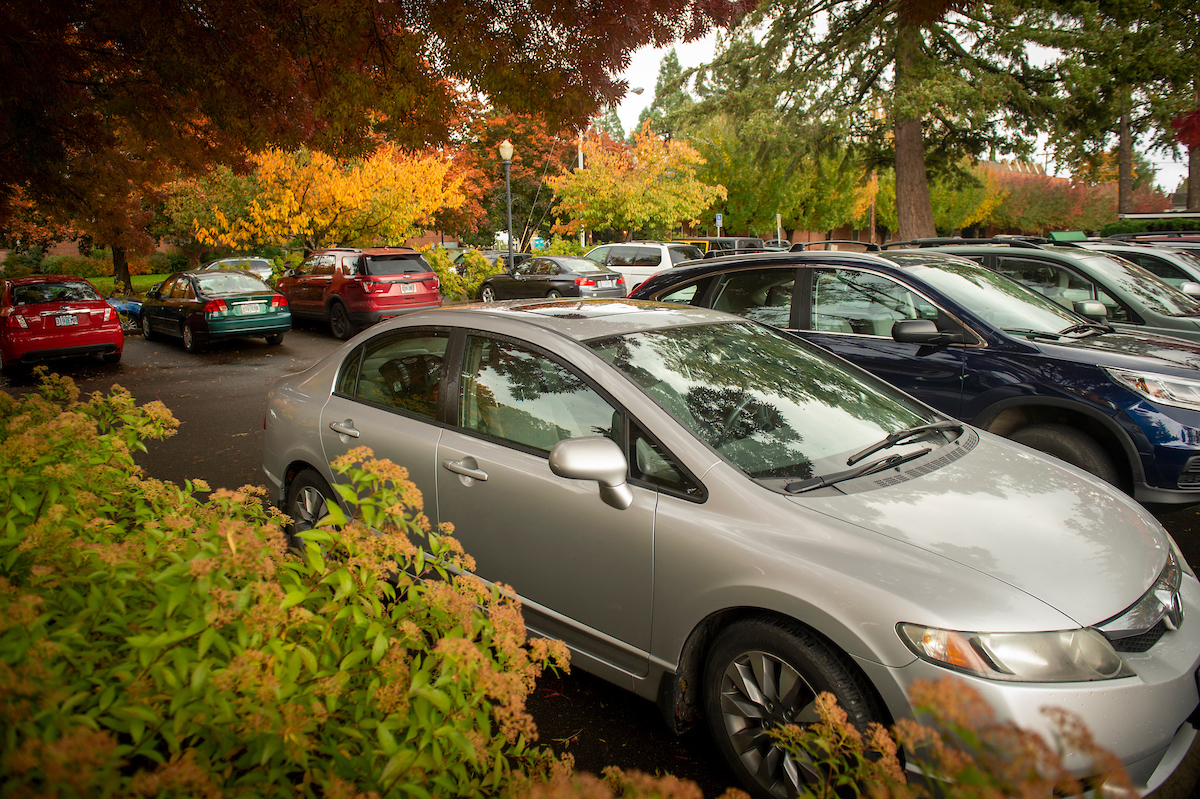 Welcome to Linfield. Here's what you need to know about parking.
Linfield Public Safety oversees parking and traffic regulations on the McMinnville and Portland campuses. Whether you're visiting, living or working on one of Linfield's campuses, all individuals are responsible for knowing and abiding by the information on these pages.
Linfield University properties are private, and the university reserves the right to control access at all times. All Linfield community members parking on a Linfield campus must display a current parking permit at all times.