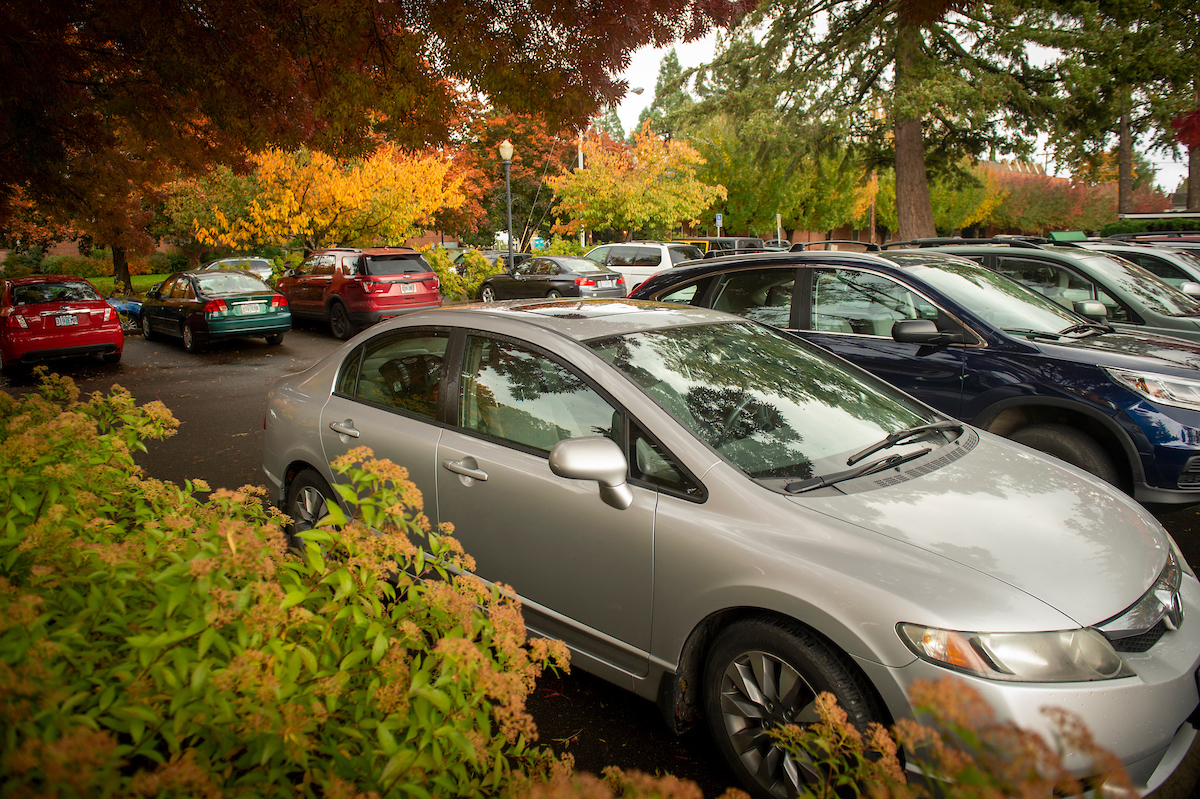 Employee parking permits
Employees (including staff, faculty and campus-housed vendors) are required to register their vehicles only once. Parking permits are valid for time of employment and are valid only on the registered vehicle. If you drive another vehicle to campus, you can apply for multiple permits. 
At no time can you park at the visitors' spaces or exceed the time limit for the 10- or 15-minute parking spaces. 
Registration is done online. Submitting your registration form for a parking permit does not release you of liability from citations incurred for not having a permit displayed.
New employees
Permits are available at no cost. Employees on the McMinnville campus may pick up the new permit at the LPS office two business days after completing the online registration. Employees on the Portland campus will be notified by email when the permit is ready for pick-up.
Register your vehicle
Bicycle permits
Registering your bicycle with the university helps if it is ever lost or stolen. All McMinnville campus faculty and staff with a bicycle need to register it according to McMinnville city ordinance. Bike permits are free and good for three years if you register through LPS.
Register your bike
Employee dependents
Dependents that are current Linfield students will be issued a regular student permit at no cost, but employees must ensure that the dependent is on their ID authorization form. Have your dependent come to LPS to receive a permit in person. Permits are valid for the school year and must be renewed each year.
Temporary permits
If your permitted vehicle is not serviceable or you are temporarily driving a different vehicle, you must display a temporary permit. A temporary permit is only valid for up to two weeks. Your request will be denied if you do not own a current permit. Bring your temporary vehicle information to your campus LPS office to receive a temporary permit.