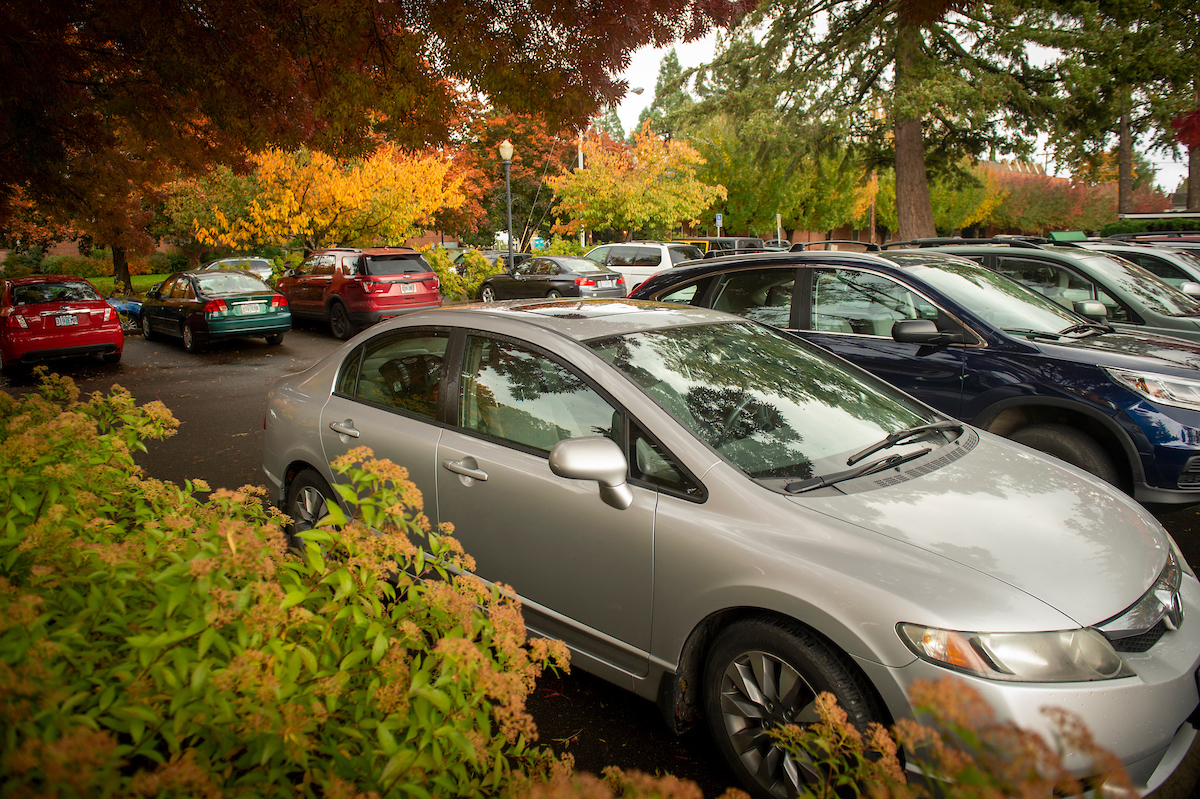 Types of permits
Linfield's 189-acre McMinnville campus and 20-acre Portland campus have plenty of parking available for students. Permits are required for both on- and off-campus students. Students are required to register their vehicles each year. Registration is done online and takes up to two business days. Submitting your registration form for a parking permit does not release you of liability from citations incurred for not having a permit displayed. Fees are assessed at the time the vehicle is registered and will be posted to the student's account.
Replacement permits
A replacement permit will be issued free of charge if you change vehicles during the year. To avoid being double billed, submit a completed replacement parking form and submit it in person to your campus LPS office.
Order a replacement
Temporary permits
If your permitted vehicle is not serviceable or you are temporarily driving a different vehicle, you must display a temporary permit. A temporary permit is only valid for up to two weeks. Your request will be denied if you do not own a current permit. Bring your temporary vehicle information to your campus LPS office to receive a temporary permit. Abuse of the temporary permit will be cited for no permit with a fine of $95.
Bicycle permits
Registering your bicycle with the university helps if it is ever lost or stolen. All McMinnville campus students with a bicycle need to register it according to McMinnville city ordinance. Bike permits are free and good for three years if you register through LPS.
Register your bike
Costs
January Term and spring semester permit
$50
Refund for fall-only students (graduate or transfer in Dec.)
$35