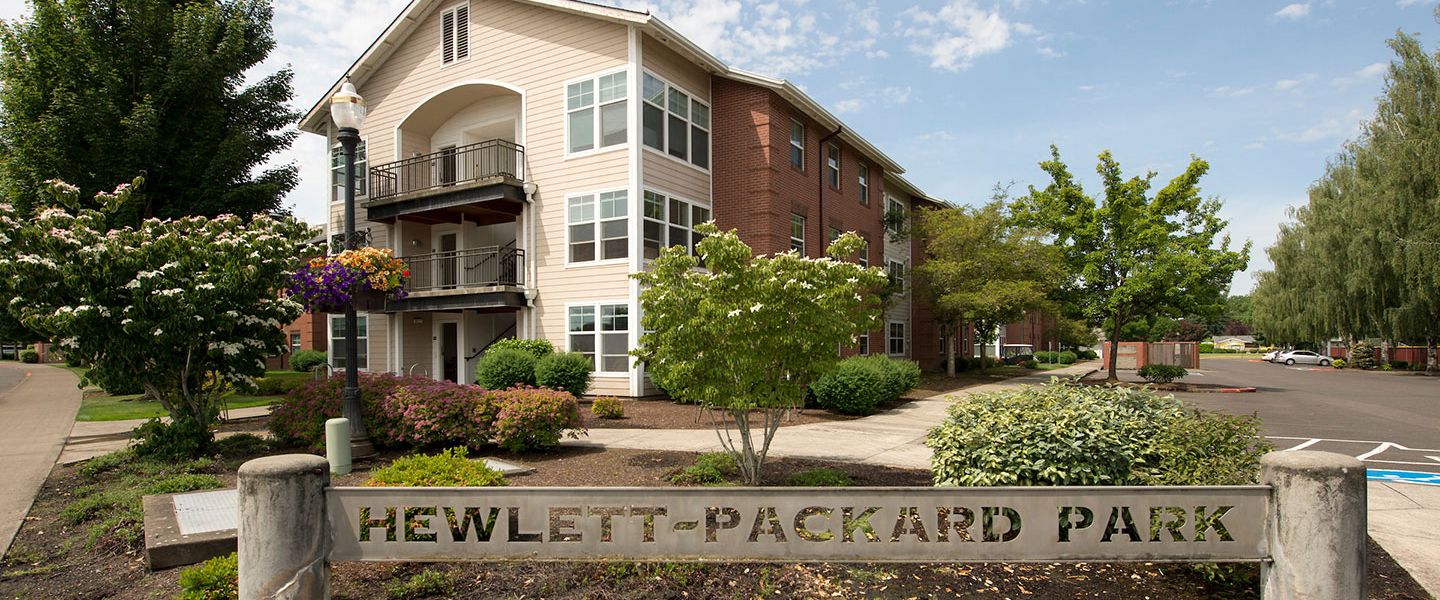 Linfield strives to foster inclusive and supportive living environments for everyone.
And, as with all of our housing options, gender-inclusive housing provides an atmosphere designed to cultivate academic success, cultural relevance and a safe sense of wellbeing.
Helpful definitions:
Gender-inclusive room/apartment: a residence hall room or apartment with roommates determined without regard to biological sex or gender identity. This option is available in Memorial Hall and the college-owned apartments. Memorial Hall and college-owned apartments have private gender-neutral bathrooms.
Gender-neutral bathroom:

 

a private bathroom with locking outer door available in designated buildings throughout campus to be used by members of the community without regard to biological sex or gender identity.
Gender-inclusive bathroom

 

(not available at Linfield at this time): a common area bathroom open to all users regardless of biological sex or gender identity. Private stalls, with partitions going nearly to the floor and ceiling, will enclose toilets urinals, and showers with individual changing areas.
Questions?
Review application information and a list of gender-inclusive bathrooms on campus. Reach out if you have additional questions!