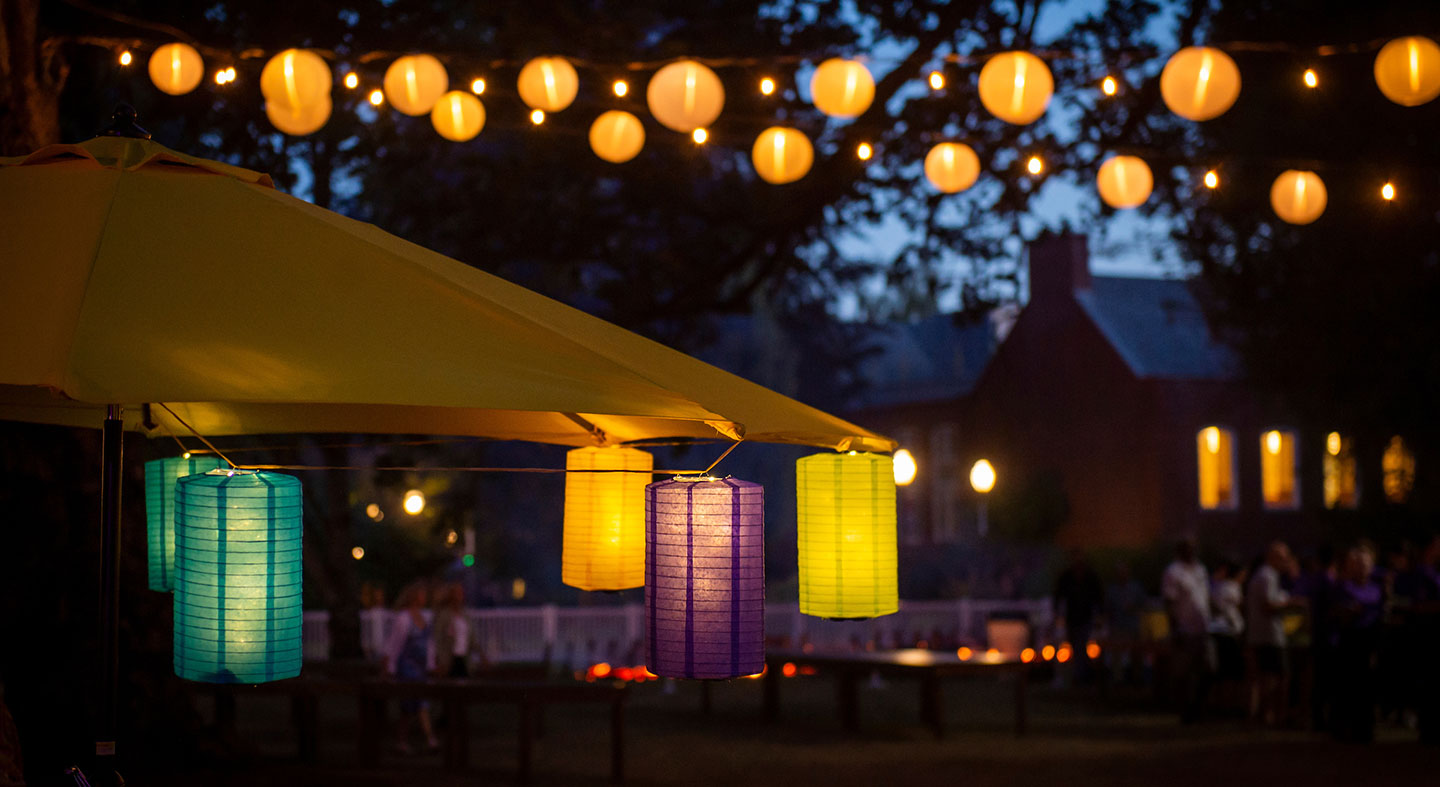 Additional amenities and event resources available on campus
Catering
Linfield University has an exclusive food service contract with Sodexo-America, LLC for the college's foodservice needs. Dillin Commons (the cafeteria) provides a convenient location with warm and pleasant atmosphere for your attendees.
Sodexo has done an excellent job in providing for our summer clientele. Their all-you-can-eat cafeteria service and selections are bountiful.
At breakfast, there is a cereal bar, fruit bar and hot entrees.
Lunch offers a salad bar, dessert bar, hot entrees and an occasional pasta or hamburger bar.
For dinner, there is a salad bar, dessert bar and hot entrees.
During the lunch and dinner hours, there will be at least three hot entrees, one of which will be vegetarian. At all meals, there are ample drinks available. For those that require a special diet, Sodexo is willing to assist if they have advance notice.
Sodexo provides a wide variety of catering services for our summer conference clientele. Prices for these services will vary depending upon the menus chosen. Both can be provided upon request.
Linens
Depending upon the interest of the conference group, linens can either be included in the fee charged for overnight accommodations or participants may bring their own bedding. Once a group has arrived, our staff will not enter the guests' rooms unless special circumstances require it (such as a maintenance item). For that reason, there is a towel and linen exchange offered in our conference and event planning office. Guests may bring their soiled linens or towels to the office, and the staff will exchange them for clean items.
Educational Media Services
The college library has a wide variety of audio-visual equipment available for conference groups. Although the supply of some items is limited, items such as TVs and VCRs are found in most of the classrooms on campus. EMS services can be provided upon request.
Laundry Facilities
Linfield's conference and event planning office does not operate any public laundry facilities. However, conference participants will find that there is at least one washing machine and one dryer in each residence hall usually on one of the lower levels. Guests are welcome to make use of these machines, but are encouraged to bring their own detergents.
Keys
The exterior doors to each residence hall have electronic locks requiring the use of a swipe card. The doors to each room inside the residence hall each have a key unique to that room. The conference and event planning office will provide guests with their keys.
Contact us
We are here to answer any questions you may have or begin planning your next event. We look forward to working with you!
Conference and Event Planning
900 SE Baker St, A450, McMinnville, OR 97128-6894
503-883-2448
reserve@linfield.edu