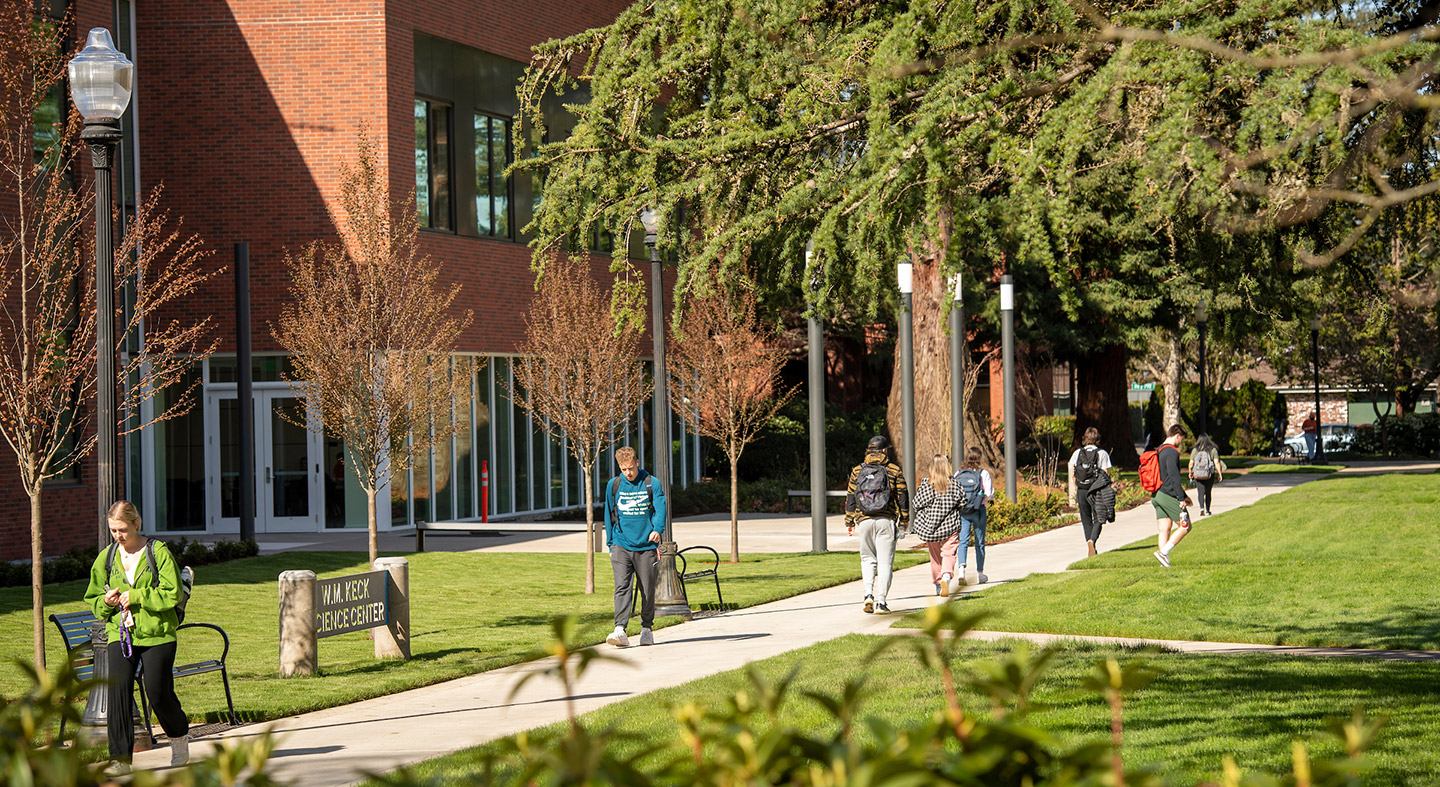 Meet Psychology Student Ambassador Katie
Hello! I'm Katie Russell.
I am a junior at Linfield double majoring in psychology and philosophy and minoring in chemistry, biology and neuroscience. I hope to attend medical school one day, so I like to stay busy!
I had dreamed of attending Linfield since I first started coming here for volleyball camps when I was 10 years old. I would come to campus every summer to play volleyball and explore McMinnville! When I came to Linfield, I planned to major in psychology and minor in education and computer science, but my plan changed when I decided I wanted to be a doctor. I took my Psych 101 course from Dr. Ray who was really fun and knowledgeable about all the different topics in psychology!
Engaging with different opportunities on campus is super important to me! I have done research with Dr. Ray and Dr. Weisberg about what it means to be an adult. The best part about research is getting to work so closely with the professors and learning the hands-on application of the things you learn in class. I work for the psychology department as a work-study employee, so I'm pretty much always in Pioneer Hall at some point!
When I'm not in class or studying, I like to try new things! One of the great things about Linfield is we offer students the opportunity to go on fun trips to have unique experiences. I have gone indoor skydiving, hiking, intergalactic tubing and loved all of it! Something very important that you should know about me is that I love cats! I have three Bengal cats named Squidley, Butter and Corn Dog! I LOVE to show people pictures of my cats, so reach out if you want a barrage of cute cat pictures!