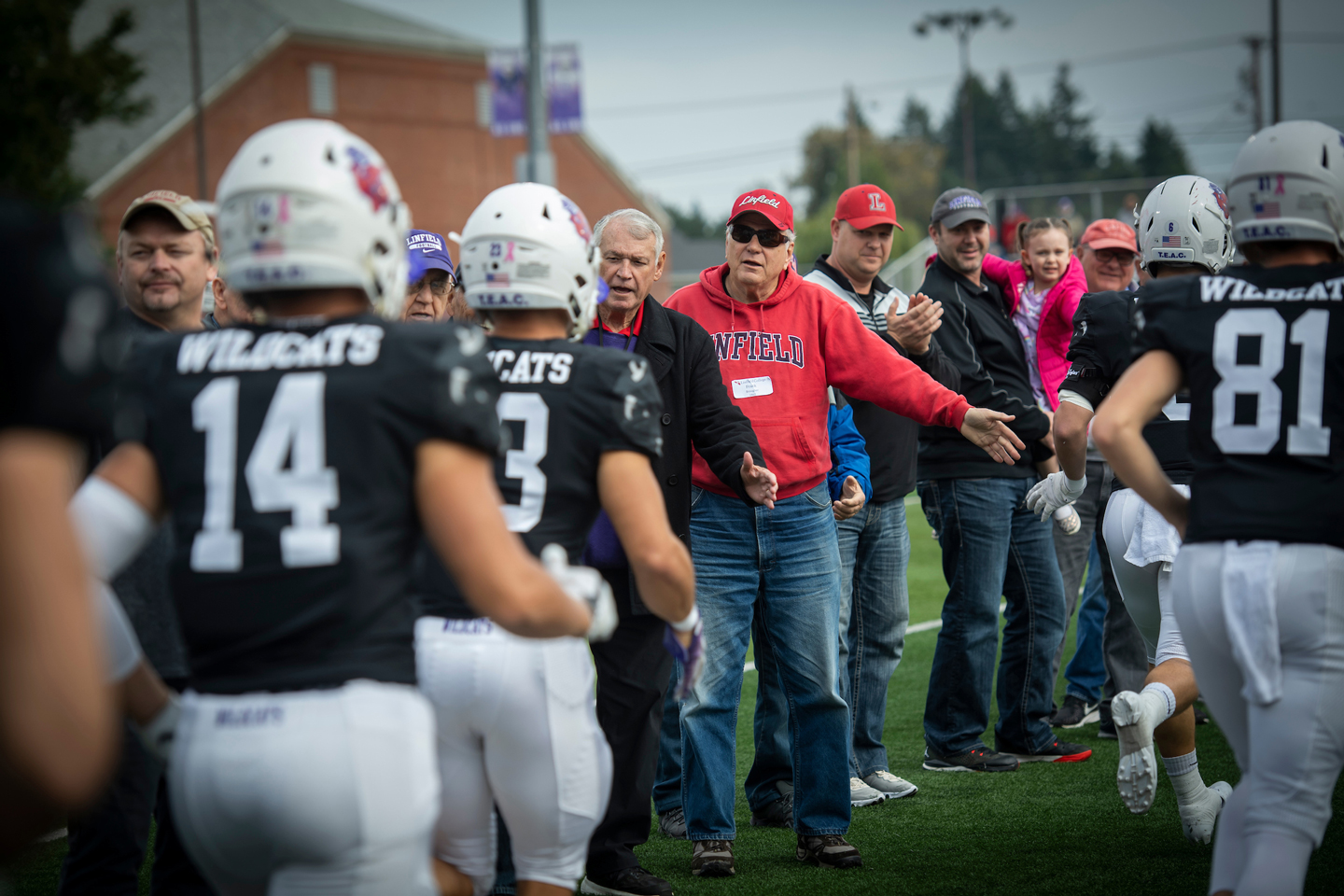 Linfield alumni share why they choose to stay connected
Returning home
Homecoming is a symbolic tradition and cornerstone of many colleges.
It's a chance for alumni to return to their alma mater, relive memories, connect with friends and bask in the accomplishments of their former institution. It is also a time for undergraduate students to show off their school spirit and network with alumni.
Homecoming is one of the most highly-anticipated times of the year at Linfield. The leaves are turning colors, the weather is hopefully still warm and events are abundant. Between the drag show, pep rally, Linfield's Finest award ceremony, football game and other events, Homecoming certainly is one of the best weekends of the year.
However, Homecoming is special because of the alumni. Linfield fosters a true spirit of lifelong community. Alumni from all eras still love Linfield and choose to come home, year after year.
Some alumni share why they stay connected with Linfield and consistently return to McMinnville for Homecoming Weekend.
Jill Wilkins '94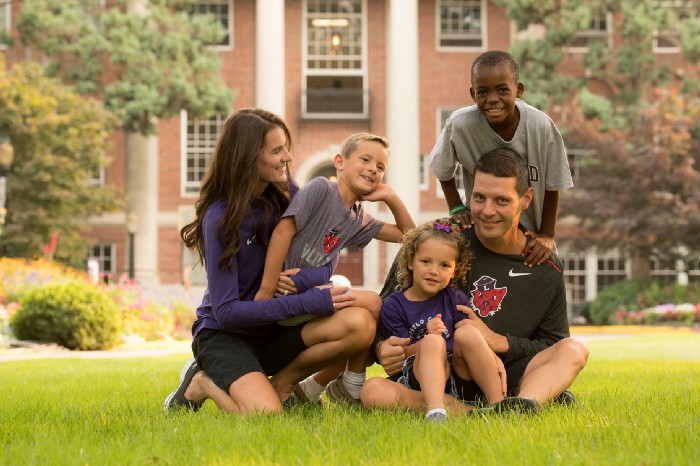 As the years started to pass by, I realized how much of an impact Linfield had on my life. Both my husband and I felt connected to Linfield in so many ways, and it felt natural to continue to be a part of the community.
We bought season tickets to football games and have both participated in panel discussions. I have also enjoyed mentoring students and being able to speak about how our Linfield connections helped us bring our son home from Haiti — after the earthquake. As well, we decided to move to McMinnville two years ago, which has enabled us to do even more, like host incoming college students in August, or hold homecoming get-togethers.
We love the people who are connected with the school — and feel fortunate to have both attended Linfield!
Bruce Stewart '49 and Evy (Andrus) Stewart '57
Bruce: Through the years, I have discovered that there is a great loyalty and pride in being connected with Linfield. Whenever I see or talk with someone who is a student, alumni, employee or associated with Linfield in some way, there is always instant bonding. It's almost like family.
Evy: I love living back in McMinnville so I can attend the sports, theater and music programs even outside of Homecoming. But I do love renewing friendships when alumni come back to campus.
I also love stopping in at Starbucks on campus and visiting with present students all year long.
Terry Kenneth Olson '57
It gives me an opportunity to meet and chat with old friends from the college days, to meet and chat and thus learn about the current Linfield from staff and faculty and students. And because we give financial support to the school annually, and in the Olson will, we want to gain confidence in the future of the college.
Arielle (Perkins) Rusere '11 and Gerald Rusere '12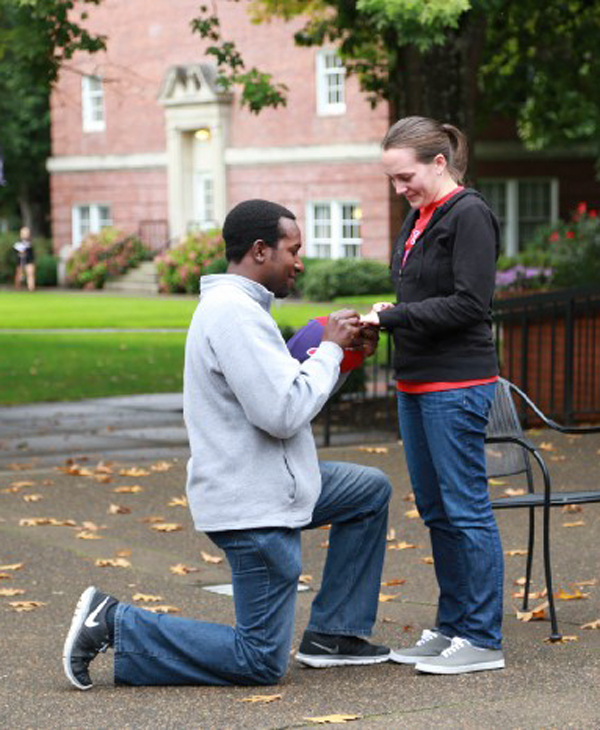 We received a lot through our time at Linfield — our education, lifelong friends, a passion for learning and serving, and our family. Because of that, we feel honored to continue to be a part of the Linfield family and are committed to staying involved and engaged in the community through whatever means we can, including Homecoming.
Dana Vandecoevering '83
I love Linfield — it literally runs in my blood. It wasn't until I was an alumna, that I understood my parents' love for Linfield and I had the opportunity to connect with them through our Wildcat passion. They had season football tickets for years, so we went to games (and Homecoming) together. They had built their own community with all of the alumni around them.
I never miss Homecoming. It's a great opportunity to come back and see lifelong friends. As the past Phi Sigma Sigma chapter advisor, I love coming back and seeing Phi Sigs that I had the honor of advising for the past 25 years.
I had the privilege to serve on the alumni council and the parents council. I also come back to campus and represent Intel at career fairs. Now, I'm searching for my next volunteer opportunity to be an active alumni.