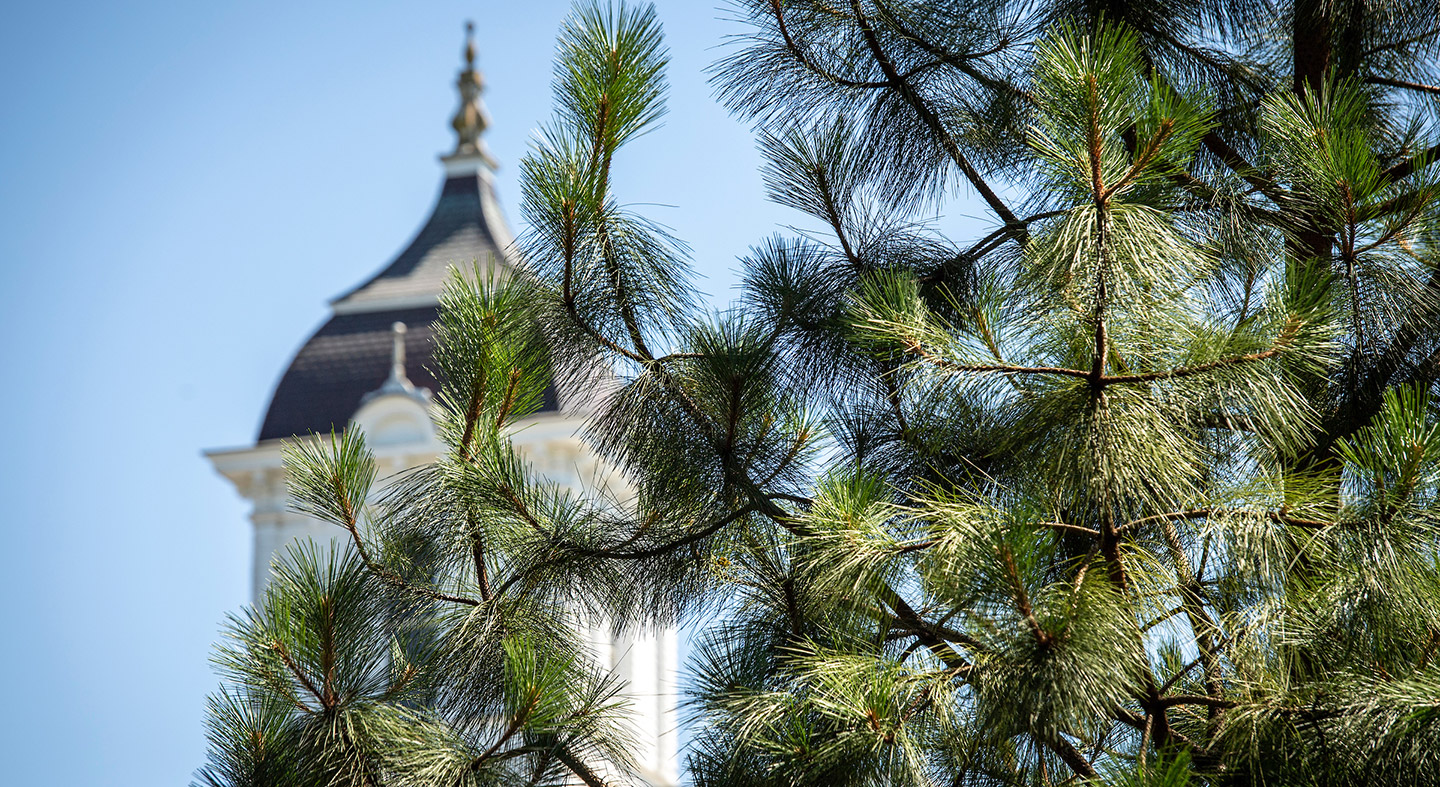 Safety Initiatives at Linfield
General safety initiatives
Campus climate survey
Timeframe and status: survey completed 2021; results in early summer (Aug./Sept.) reviewed and analyzed by the Diversity and Equity Survey Team; presentations to the Linfield community Oct. 2021
In collaboration with the Higher Education Data Sharing Consortium (HEDS), Linfield conducted a diversity and equity survey in the spring of 2021. The results will help us better understand how current students, faculty and staff perceive Linfield's climate, the level of support for diversity and equity, and the frequency at which community members experience discrimination or harassment. Included in this survey were questions about types of discriminatory or harassing behavior experienced, the source of that behavior (students, faculty, staff, local community) and the general location of that behavior (classroom, office, residence, social media).
The anonymous survey was accessible through secure links in Linfield Ahead and Blackboard. It was distributed to current students, faculty and staff at all Linfield locations including the McMinnville campus, Portland campus and Online and Continuing Education (OCE). The survey was distributed both by email as well as hard copy in English and in Spanish. Linfield leadership will use the data collected from the 791 responses to better understand the concerns of Linfield's community and implement solutions.
Survey results were presented to the community in a series of open houses between Oct. 21 - 29. Find survey information and results here.
Campus safety initiatives
Camera installation
Timeframe and status: Portland campus completed; McMinnville campus to begin in October with estimated completion in Mar. 2022
In order to help enhance campus safety, we will add a camera security system to key locations throughout the McMinnville campus. This project was just recently completed at our Portland campus. For our larger McMinnville campus, we have secured a grant to cover a majority of the $160,000 installation and equipment cost. The motion-activated cameras send real-time reports of suspicious activity to LPS officers, furthering their ability to monitor and intervene when issues arise on campus.
2020 Annual Security Report
Timeframe and status: published annually in October
In October, Linfield published its 2020 Annual Security Report – a yearly report that provides information on crime statistics, and the university's security policy and procedures. It also provides useful information on the university's emergency response protocols and guidance as well as policies regarding sexual assault and other matters.
Public safety emergency app
Timeframe and status: Sept. 2021
To better serve our community and increase access to safety measures, an emergency app for use by all Linfield community members has been implemented. This new system replaces the existing blue light network that has served our campus for years.
Through the Wildcat Guardian app, all students have the ability to contact the on-duty LPS officer from anywhere, rather than just within proximity to the blue lights. This ensures that the caller will be able to move safely to their location while alerting an LPS officer.
The app is compatible with all smartphones.
Student Safety Patrol
Timeframe and status: currently recruiting students. If you are interested in a position, contact lps@linfield.edu for more information.
The Student Safety Patrol will support LPS officers in keeping campus safe by augmenting campus patrol visibility and offering safety escorts after dark. The Student Safety Patrol will provide peer support for students as well as training and leadership skills for student employees involved in the program while demonstrating our commitment to peer-led safety. 
This pilot program is currently in development. Depending on the success of the pilot, the Student Safety Patrol may become a permanent fixture at Linfield.
Campus lighting project
Timeframe and status: completed in summer 2020
Linfield has been working to address key issues and enhance outdoor lighting levels across the McMinnville campus. In coordination with ASLU, Linfield's student government, this project has focused on linking major building entrances to each other and to primary auto/bike parking areas. Enhanced lighting adds to a sense of safety at night, encourages the use of well-traveled areas, preserves the landscaped, park-like character of campus and conserves energy to the greatest degree possible. 
Over the course of this project, we have replaced acorn lights along pedestrian pathways, in parking areas and at intersections with LEDs to improve light quality while increasing energy efficiency and savings. New LED lighting has been installed at Memorial Stadium, the facilities services building, covered bike shelters, the exterior of HHPA, HP Park apartment buildings A-F and between Latourette Hall and Cook Hall. Many existing Linfield-owned posts have been replaced with LED fixtures as well.
The outdoor lighting walkway network at Linfield includes city-owned streets and lighting. ASLU and Linfield University administration continue this work by partnering with the city of McMinnville in making lighting improvements where necessary.
View additional information:
Sexual Misconduct and Relationship Violence 
Coordinator of student wellness and survivor advocacy
Timeframe and status: Sept. 2021
To bolster our commitment to student safety and support, Kelsey Murray joins Linfield in this role. Her position focuses on addressing sexual misconduct, intimate partner violence and related safety issues. She will integrate educational programs with wellness initiatives to promote the wellbeing and safety of Linfield students.
A key resource on the Linfield University Sexual Misconduct Taskforce, this position:
Recruits and trains process navigators and other advocates
Partners with the Oregon Attorney General's Sexual Assault Taskforce
Acts as a confidential advocate for Linfield students
Assists with gathering and organizing sexual misconduct report information and provides aggregate data in alignment with The Clery Act
Helps assess campus climate and define programming needs around sexual misconduct and intimate partner violence and inform funding priorities
Kelsey received her bachelor's degree in history from the University of Northern Colorado and her master's degree in student affairs in higher education from the University of Colorado, Colorado Springs. She brings years of experience in various residential life roles and serving in crises response for students on college campuses. Kelsey has completed the Oregon Sexual Assault Taskforce campus advocacy training and Center for Hope and Safety training, where she currently serves as a volunteer advocate to respond to survivors of gender-based violence.
Title IX Working Group
Timeframe and status: established Sept. 2020; work is ongoing
In the summer of 2020, a Title IX Working Group was established to help make actionable the recommendations of the President's Sexual Assault Task Force. The group, made up of faculty, staff and student representatives, worked with internal and external experts to ensure that Linfield's Title IX practices, policies and procedures are clear and address the most pressing concerns of all university stakeholders.
They are working to ensure that Linfield does not simply meet all federal and state laws and guidelines, but exceeds them through the implementation of trauma-informed best practices and fair processes. 
The working group remains active and committed to addressing evolving Title IX guidance that is expected from the new administration in the weeks and months ahead resulting from the "Comprehensive Review of Title IX" actions announced in July 2021. Visit Linfield's Sexual Misconduct and Relationship Violence pages for more information.
Sexual Assault Task Force
Timeframe and status: established May 2020; report delivered August 2020
Reflecting our ongoing commitment to compassionately address and effectively reduce incidents of sexual misconduct and relationship violence, during the 2019-20 academic year, President Davis commissioned a task force to evaluate and provide recommendations for improving the university's Title IX practices, policies and procedures.
The task force, consisting of students, faculty and staff, concluded that Linfield was in compliance with all federal and state laws and had appropriate Title IX policies, procedures and personnel in place. They noted, however, that like many colleges and universities, weaknesses existed around encouraging reluctant survivors to come forward.
Website update
Timeframe and status: July 2021
Visit the newly updated Sexual Misconduct and Relationship Violence website where practices, policies, procedures and reporting processes are more accessible and easier to understand. Review detailed information, new flowcharts and informational videos. We continue to work to improve the website and welcome your feedback.