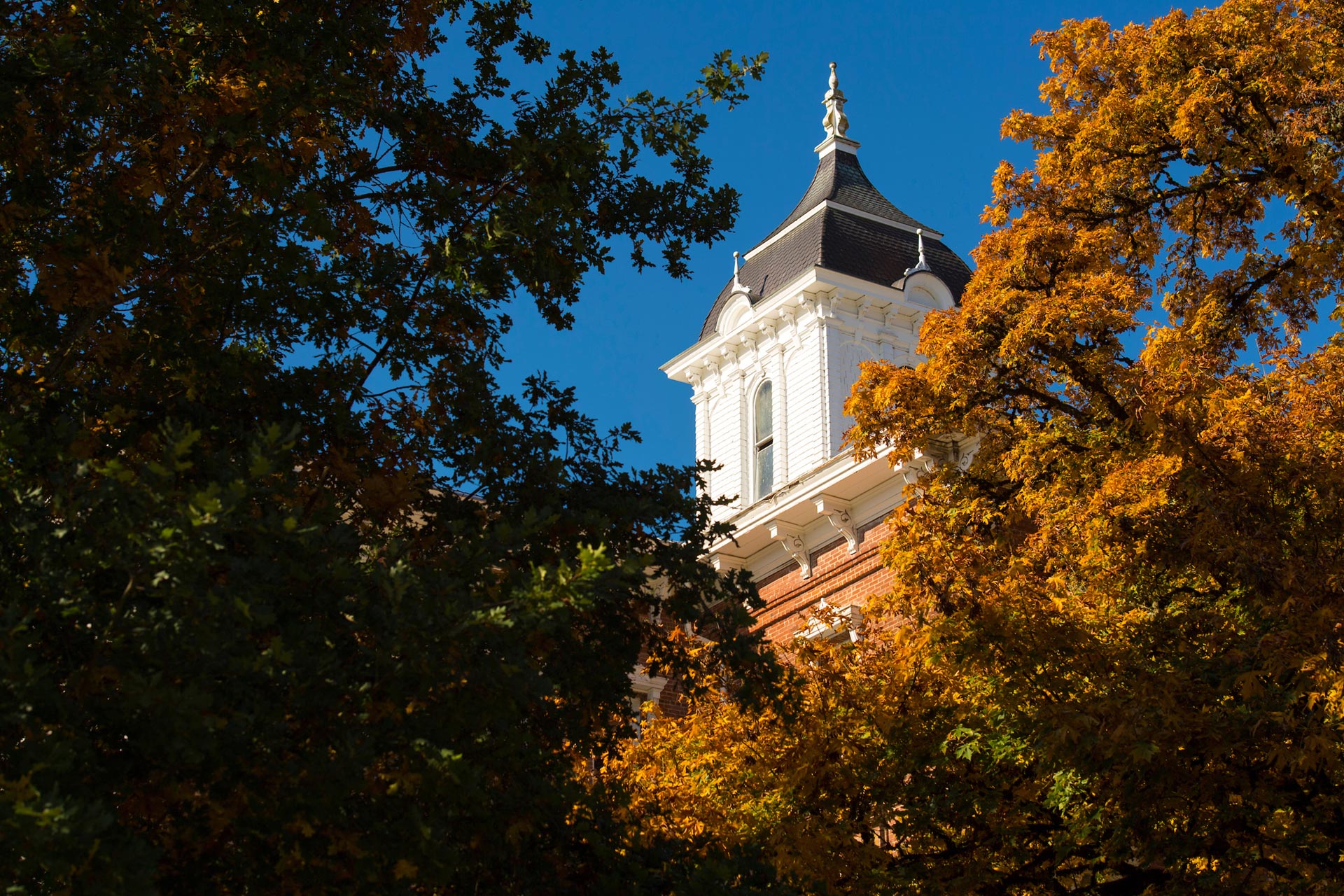 Oct. 15-17, 2021
Fall Family Weekend
Welcome, Wildcat parents and families!
We hope you will join us for the opportunity to explore McMinnville, get to know Linfield a bit better and, most importantly, for the chance to spend quality time with your Linfield student.
2021 Schedule of Events
Friday, Oct. 15
2 - 6 p.m.
Registration in Riley Hall
Stop by the registration table in Riley Hall to say hello. While there, pick up your welcome packet and any tickets you have purchased. Grab a campus map or brochure on local restaurants.
4 - 6 p.m.
Wine tasting at a downtown tasting room
Register to participate in the wine tasting and be assigned to visit one of three tasting rooms on historic Third Street in downtown McMinnville. While exploring downtown and sampling some Willamette Valley wines, visit with other Linfield parents. Each tasting room will have a campus administrator as a host. You might have the opportunity to visit with the university president, the dean of students or a staff member from career services.
$20 fee for those tasting wine
Saturday, Oct. 16
9 a.m. - 1 p.m.
Registration in Riley Hall
Stop by the registration table in Riley Hall to say hello. While there, pick up your welcome packet and any tickets you have purchased. Grab a campus map or brochure on local restaurants.
10 a.m.
Career path exploration and preparation
Join Linfield's career development team for an interactive presentation about all the ways the career center supports students, year by year, get ready to launch their career. Discover ways in which you as a parent can be helpful in the process. We all know that college is a significant investment meant to position students for life post-graduation. Regardless of major, a successful career path begins with leveraging the guidance and services Linfield's career development offers. 
10 a.m.
International programs at Linfield
Learn more about Linfield's opportunities for students wishing to study abroad. Hear from students who have had the experience. Find out which programs are still possible and which are sidelined due to COVID.
11 a.m.
Faculty mini-talks 
Attend a sample class. Three Linfield professors have agreed to give a 15-minute lecture on a subject of interest to them. We promise you will not be tested, but you just might learn something. Hear from Dr. Kevin Curry, professor of journalism, and media studies; Dr. Natalie Welsh, professor of business; and Dr. Shanna Bowman, professor of biology. This will be a great way to sample the type of material your student may be learning. 
1 - 4 p.m.
Explore downtown McMinnville
Linfield is so lucky to have a home in the heart of McMinnville and Yamhill County. Spend an hour or two exploring downtown. Merchants are eager to welcome you. Have some bubble tea at the Velvet Monkey, find your next great read at Third Street Books, unearth a treasure at Oodles or Bella Casa, or simply scout out a restaurant or winery to try later.
1:30 p.m.
Football game vs. Pacific
The Wildcat football team takes on the Pacific University Boxers. Reserved seats are $20 each. Those are the seats under the covered bleachers. Linfield students with a valid Linfield ID card are admitted to the game for free and may sit in the general admission seats at no charge. However, if they wish to sit with family members in the covered stands, they will need to purchase a reserved ticket. 
$20 for reserved (covered) seats; $10 for general admission (uncovered) seats
4:30 p.m.
Not Your Forte concert
Not Your Forte, Linfield's student-led a cappella group create their own arrangements. They are eager to perform for an audience. Spend half an hour being entertained by our students' inspiring vocal talents. 
6 p.m. Volleyball game vs. UPS
Watch the Wildcats as they face the UPS Loggers in Ted Wilson Gymnasium. Cheer for your favorite Wildcat. No admission fee required.
8 p.m. Saturday night entertainment
The Wildcat Events Board (WEB) is the group that brought your students Slip N Slide, Spikeball, tie-dye and more during orientation. Throughout the semester they offer various entertainment options for students. Those can include movies, comedy nights, hypnotists, trips to Portland, hiking excursions and more. See what they have in store for you on Saturday, Oct. 16.
Sunday, Oct. 17
1 - 5 p.m.
Hispanic Heritage Celebracion
Join us for Linfield's annual Hispanic Heritage Celebracíon. There will be live music and student performances, free food from a variety of countries, activities for all ages, local vendors and more. Come learn more about Linfield's Latinx community!