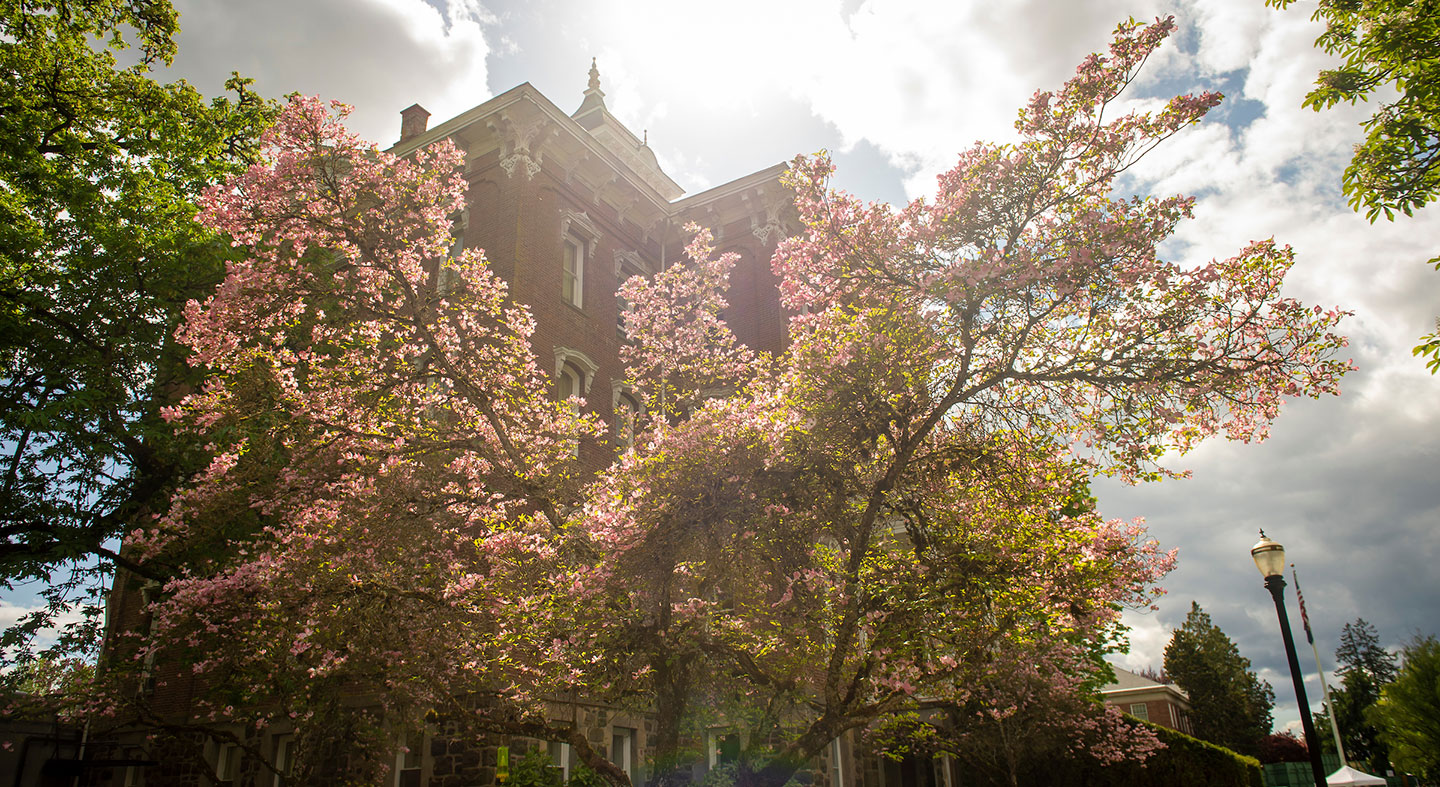 About the Chaplain's Office
Meet Reverend Jeremy Richards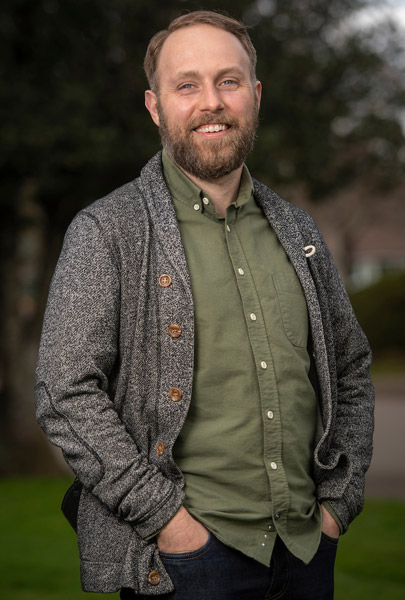 I joined Linfield in the spring of 2022 as the university chaplain and director of service leadership. I previously served as pastor of Grant Park Church in Portland, Oregon.
I am passionate about the intersections of faith and learning, spiritual practices and social action, and religion and culture. Heavily influenced by both theologies of liberation and the contemplative tradition, I recognize the tie between the transformation of one's self and one's society.
I can think of nothing more exciting than walking alongside Linfield students as you wrestle with questions of faith, meaning, vocation and the pursuit of the good life.
Throughout my ministry, I've maintained a commitment to LGBTQIA+ inclusion, gender equality, anti-racism work and other forms of advocacy. I hold a special place in my heart for survivors of religious trauma.
I am ordained in the Baptist tradition, a graduate of Concordia University – Portland (B.A. English), Duke Divinity School (MDiv) and the Living School at the Center for Action and Contemplation.
Outside of my time at Linfield, I enjoy hanging out with my family, hiking, camping, reading, watching professional soccer and college basketball, playing video games and playing cribbage.
If you see me around campus, stop me and say hi! I look forward to meeting you.
Meet Rabbi Mel Young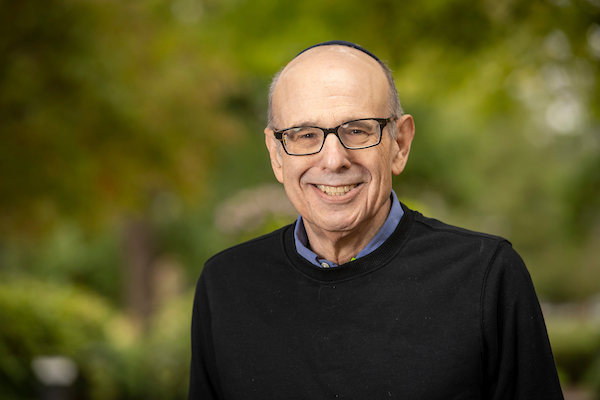 I received my B.A. in history from the University of California, Los Angeles, completed the teacher credential program at California State University, Northridge, and received an M.A. in education-school administration from California Lutheran College (now University). I served sixteen years as a secondary social science instructor and twenty years in administration at the high school and district office primarily supporting curriculum and instruction. I retired after 36 years as a public-school educator in southern California.
I completed a chaplaincy internship at Methodist Hospital of Southern California in Arcadia, California, and a rabbinic internship at Temple Adat Elohim in Thousand Oaks, California. In 2017 I earned my Master's in Rabbinic Studies and was ordained as rabbi from the Academy for Jewish Religion, California.
I have taught in religious school programs, helped teach adult B'nai Mitzvah students, and have been the guest rabbi for Yom Kippur services at Congregation Beth Shalom in Corona, California.
I have lived in Portland, Oregon since March 2019. As a member of the Oregon Board of Rabbis, I welcome opportunities to engage in interfaith gatherings, invitations to speak to high school and community college students, and participating in the community's Intro to Judaism course offerings and Yom HaShoah commemoration.
I live with my wife, Linda, a retired elementary school teacher, and our twelve-year-old Havanese, Dudley. And though enjoying our new community, I retain my strong allegiance as a UCLA Bruins, Dodgers, Lakers and Rams fan.
Meet Imam Yosof Wanly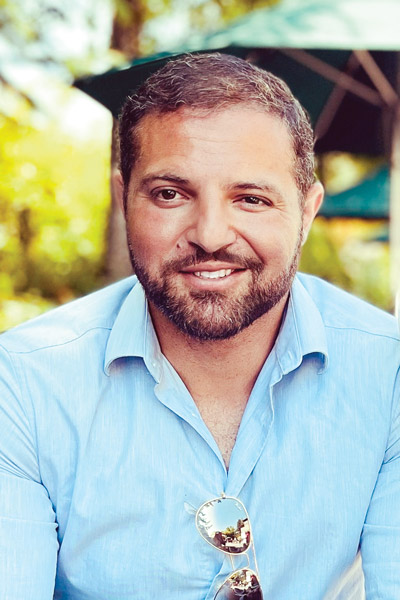 Imam Yosof Wanly joined Linfield in August 2023 as our part-time Muslim chaplain. Yosof brings a wealth of experience in education and service to his role.
For nearly seven years, he taught as an assistant professor at Guidance College in Houston, Texas. While there, he led undergraduate- and graduate-level courses in Islamic theology, history and scripture.
Yosof previously served as imam at the Abu-Bakr As-Siddiq Islamic Center in Eugene, the Salmaan ul Farisi Islamic Center in Corvallis, and the Islamic Center of Olympia: Al-Nur in Olympia, Washington.
He currently owns Oregon Pound Martial Arts, LLC, in Corvallis and is a competitive Brazilian Jiu-Jitsu black belt. Yosof has also worked in community services at the Muslim Education Trust and as an officer for the Corvallis Police Department.
Yosof holds a Doctor of Philosophy from the Graduate Theological Foundation, master's degrees from Al Madinah International University and American Military University and bachelor's degrees from Al-Madinah International University and Oregon State University.