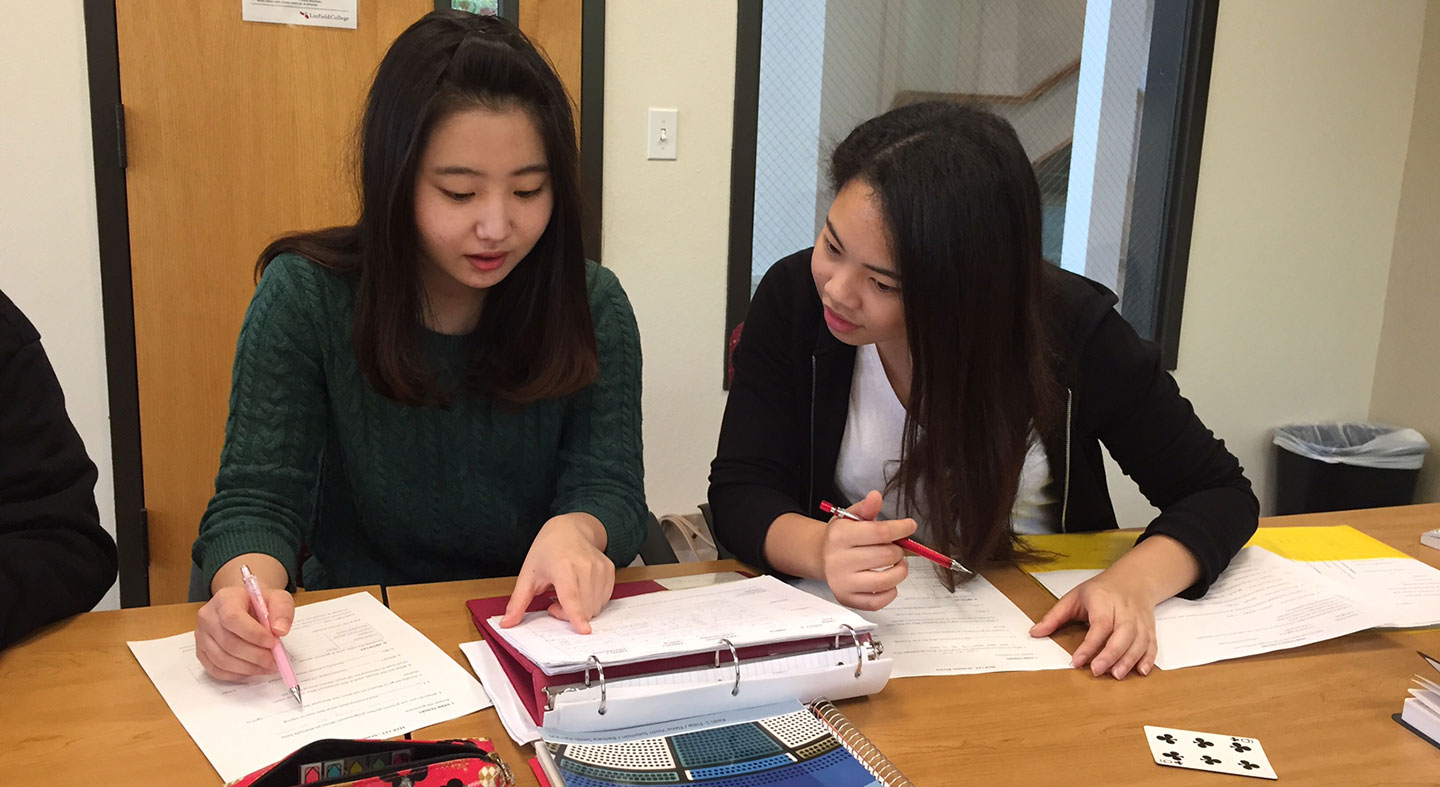 Your ELCP instructors:
are professional teachers of English to speakers of other languages
have experience teaching overseas and in the U.S.
are present at national and local conferences
keep up-to-date with language learning technology, teaching methods and research
tailor courses to meet your language learning needs
help you access Linfield's learning resources
Wendy Sagers, Department Chair
Malthus Suite 6, Room 12
503-883-2536
wsagers@linfield.edu

Education: B.A. in Education., M.Ed. with ESL focus, University of Washington in Seattle, WA
Professor Wendy Sagers has been teaching in the English Language and Culture Program at Linfield since 2002. She graduated with her bachelor of education degree in biology, science and math from the University of Washington in 1990. Prior to coming to Linfield, she taught secondary math, science and ESL in Washington and California for seven years, and English conversation in Japan for two. Professor Sagers is specifically interested in using technology, expanding vocabulary and promoting cultural awareness to enhance learning.
Outside the classroom, Professor Sagers enjoys bicycling, gardening, volunteering, and playing handbells.
Kevin Bowles
Malthus Suite 6, Room 13
503-883-2503
kbowles@linfield.edu

Education: B.A. Oregon State University; M.A. (TESOL) Portland State University
Professor Kevin Bowles graduated with a bachelor's degree in communication from Oregon State University (OSU) in 1997 and received his master's in teaching English to speakers of other languages from Portland State University in 2010. He taught argument and critical discourse and public speaking at OSU for four years, English communication at Katano High School in Osaka, Japan for three years, and ESOL at Portland Community College and Pacific University. Currently, he is working with OHSU and Pacific Univeristy to develop health communication courses on cultural competency and non-verbal communication.
Outside the classroom, Professor Bowles enjoys hiking the beautiful, scenic areas of the Northwest, performing stand-up comedy at the local comedy clubs, and traveling the world to experience new cultures, ideas and friendships.
Verena Sutherland
Malthus Suite 6, Room 14
503-883-2503
vsutherl@linfield.edu

Education: Staatsexamen equivalent to B.Ed. English and Philosophy, Duisburg-Essen, Germany; M.Ed. with TESOL focus, Concordia University in Portland, OR
Professor Verena Sutherland has been teaching academic writing and grammar classes as well as coordinating the Writing Assistant Program in the English Language and Culture Program at Linfield since 2014. She has been working as an ESL teacher since 2003, instructing students of all ages, from complete beginners to students of English literature. She enjoys finding engaging ways to communicate the American tradition of writing, foster grammatical accuracy and expand students' vocabulary. In addition, she is interested in using technology in the classroom and employing methods of teaching that align with the workings of the human brain.
Born and raised in northern Germany, Professor Sutherland moved to Oregon in 2009. When she is not teaching, she enjoys playing and writing music, riding horses, visiting natural wonders in Oregon and beyond, American literature and British murder mysteries, and training her cats to do tricks.
Sandra Lee, Professor Emerita and Adjunct Professor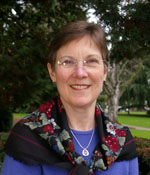 Malthus Suite 6, Room 14
503-883-2503
slee@linfield.edu

Education: B.A. Hons. Portsmouth Polytechnic, U.K.; Diploma in Teaching English Overseas, Manchester University, U.K.; M.A. University of California Los Angeles
A member of the Linfield faculty since 1985 and semi-retired in 2017, Professor Sandra Lee received her bachelor's degree in French studies from Portsmouth Polytechnic in the United Kingdom. She is the co-author of several texts, including "Seeing the Big Picture: Exploring American Cultures on Film," which uses popular films to illustrate aspects of intercultural communication. Prior to coming to Linfield, Professor Lee taught in China and in many European countries. Her academic interests include intercultural communication, using short stories and poetry in the ESL classroom, and creating opportunities for U.S. and international students to learn from each other.
Outside the classroom, Professor Lee enjoys spending time with her grown children, gardening, and taking long walks with her Golden Retriever.