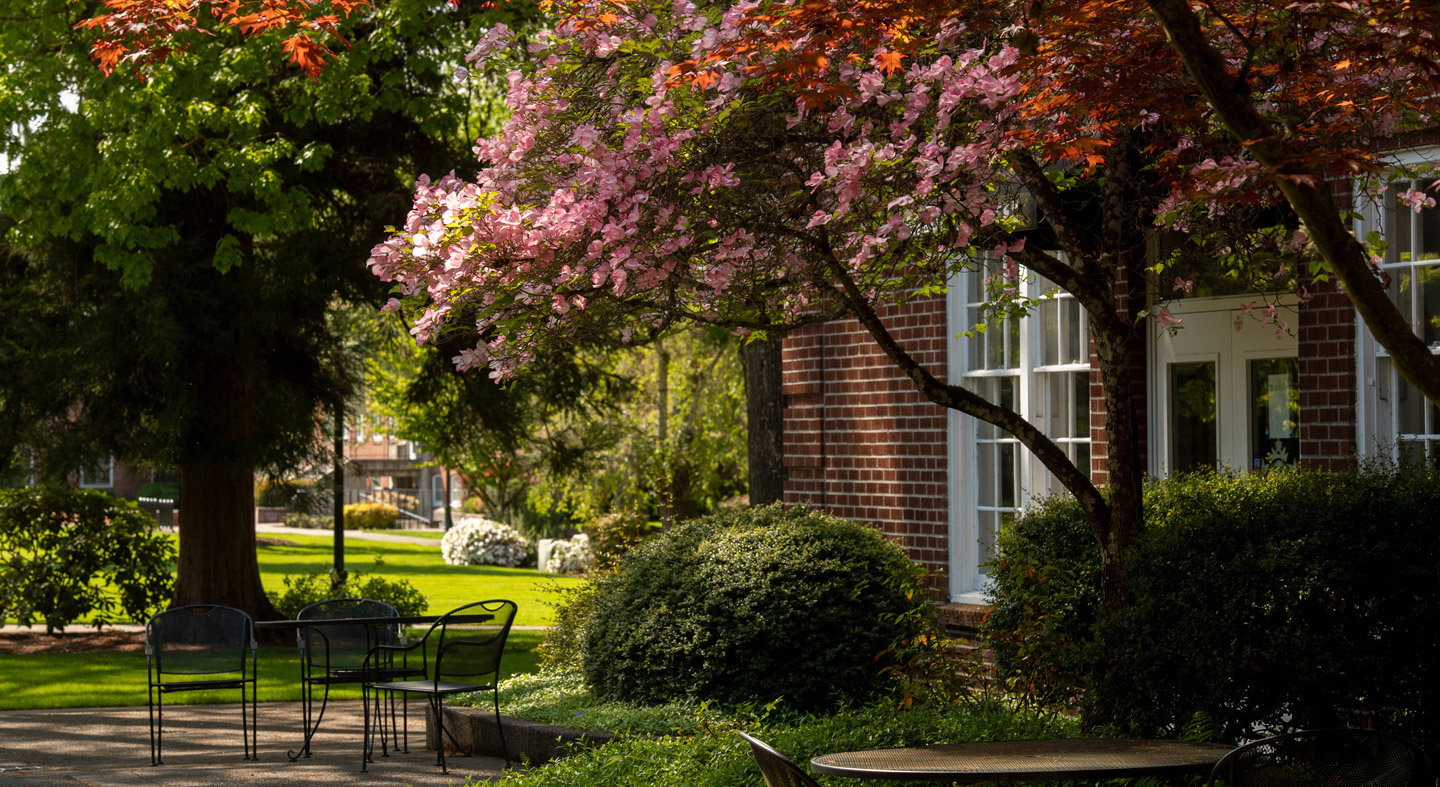 Meet Lucy Kerr '24
A Helping Hand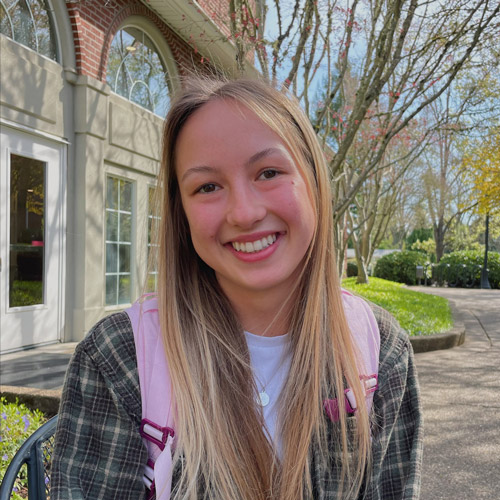 For sophomore Lucy Kerr '24, helping others has always been the priority. The pre-nursing major came into Linfield as a first-generation student. She now lends a helping hand to those in the same position. 
"I always knew I was going to go to college," Lucy said. "I just didn't have a pathway set for me."
Linfield's first-generation program is open to all first-generation students, mostly geared towards first-year students, which include monthly meetings to make the college transition a little less daunting. Lucy currently holds the first-scholar coordinator position, where she now has four mentees.
"After applying to be a first scholar coordinator, I've really gotten to see the diversity of the program," she said. "It's really taught me a lot."
In addition to Lucy's involvement within the first-generation program, she has been a member of the women's soccer team and Alpha Phi sorority.
"I wanted to get involved so I could help people that came in at my position," Lucy said. "I've always cared about helping people."
Juggling campus extracurriculars is no easy task.
On top of everything else, Lucy has been able to excel in the classroom and develop strong-rooted relationships with professors. Reflecting on microbiology professor Tim Sullivan, Lucy appreciates the support he's given her the past two years.
"He really cares about me as a person," she said. "I remember talking to him about how soccer was hard for me at times, and he said how he wanted to support me on and off the field. He said even if you don't play, I will come and watch."
While juggling sports, campus jobs, Greek life and classes, Lucy has made the most of her experience on the McMinnville campus by finding a support system that is best for her.
The support she has been given is paid forward by the helping hand Lucy lends out.