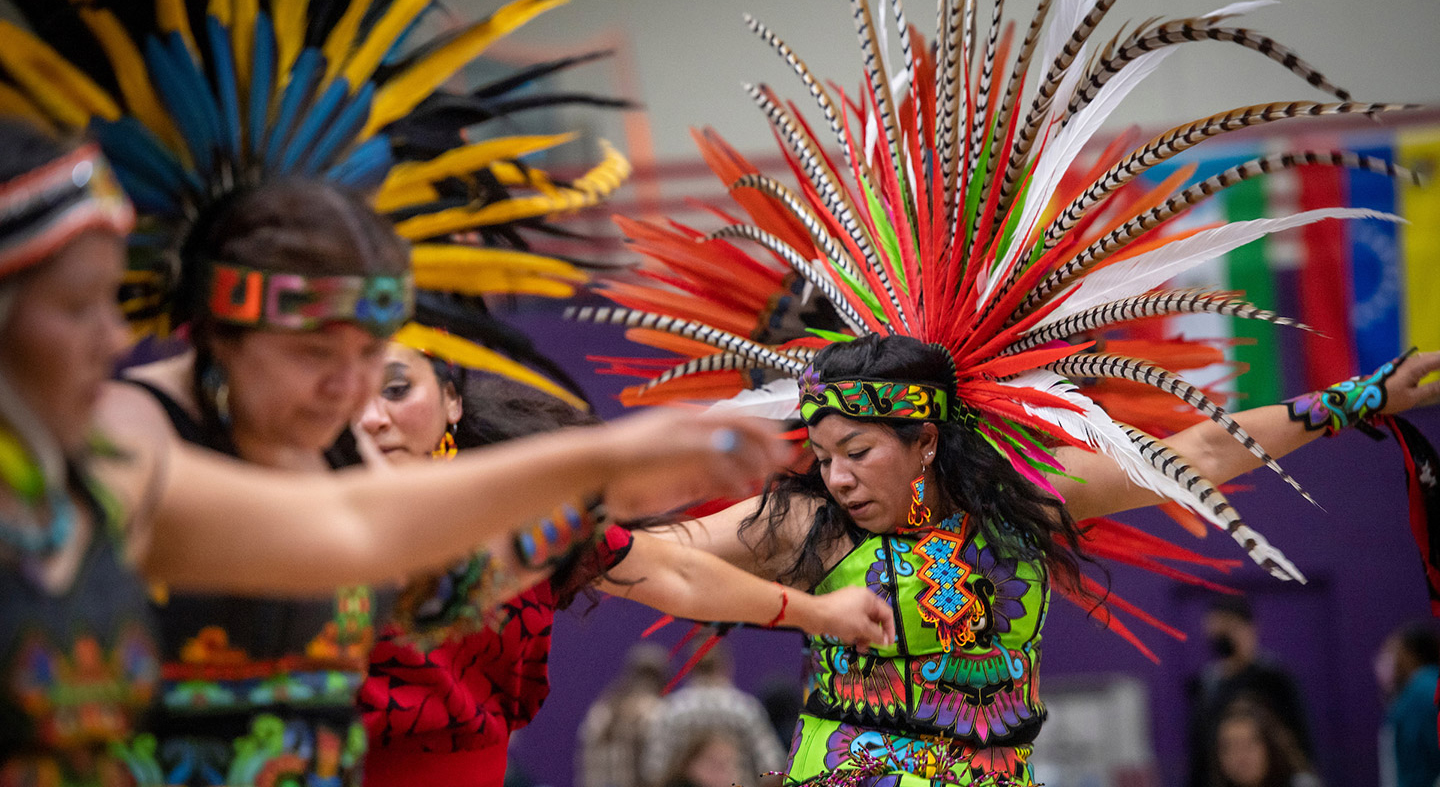 Celebrating Hispanic Heritage Month at Linfield
Honoring Latinx Culture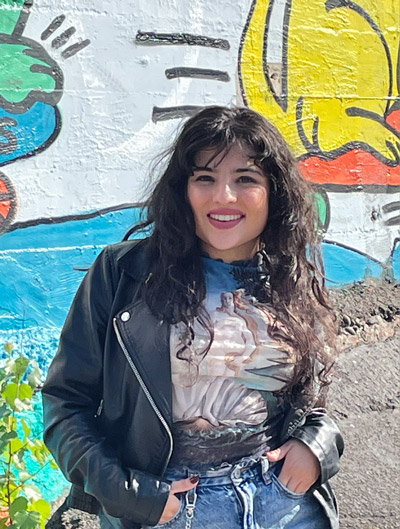 My name is Marisa Steinberg and I am a first-year student here at Linfield majoring in studio art. I'm originally from Portland, Oregon and attended a very small high school. I chose to attend Linfield for my undergraduate studies because it felt like the right size for me – not too small, yet not too big. I also appreciate that there's a larger Latino student population and a more diverse student body as a whole. I was one of the only brown kids at my high school and it was really challenging not having someone close to share that experience with. I wanted to feel that change during my college years and Linfield seemed like my right fit.
To me, Hispanic Heritage Month is the celebration of a part of me that I once felt ashamed of.
I grew up in an area where being Latino wasn't necessarily celebrated and it wasn't until my middle school years that I began to really embrace my culture. Now, it's an honor celebrating my culture and Hispanic Heritage Month is a chance to really shine a spotlight on our collective pride.
As soon as I arrived at Linfield, I became involved with Linfield University Latinx Adelante (LULA).
From the very beginning, LULA became a place to hang out with people that I have many things in common with. I found my Latino community and I've met some really nice people. I recommend joining to any Latino student who hasn't already.
Together, the members of LULA organize the annual Hispanic Heritage Celebración at Linfield.
It is a festival LULA puts on during Hispanic Heritage Month with live music, food from all over Latin America, activities for the kids, and a variety of vendors showcasing different Latino-owned goods. It is a chance for the whole Linfield community to celebrate our culture, eat good food and have fun!
We spend many days preparing for it. We make a lot of decorations, work collaboratively deciding what to have and who will perform. The most memorable moment for me of the Celebración was having my family and friends come down to celebrate the day. They all enjoyed the amazing food, the performances and thought it was a really cool festival.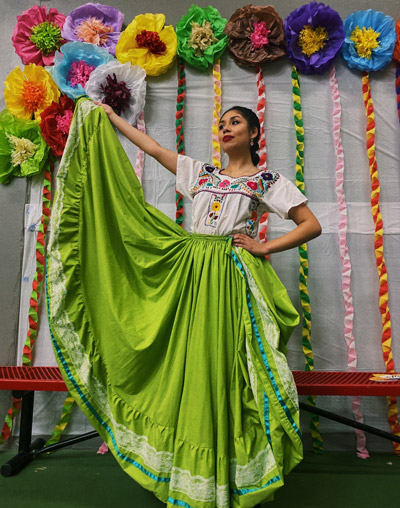 Cecilia Flores '24 is a sophomore at Linfield double majoring in Spanish and secondary education. As a new LULA member, she says the Celebración "stirs up an immense amount of morale and pride for us Latino community members. It really sends the message that we are here, we are proud, I know you see us – all while letting the campus into our world and sharing an intimate experience with them."
Cecilia not only helped organize this year's event, she performed as a Folklórico dancer. "I grew up with this celebración!" she said. "As a local McMinnville resident, my family would come to celebraciónes in years past and it always felt magical. Helping organize this year's event and being able to perform as a dancer was surreal and honoring because I always loved attending with my family and now I am able to give back to my community through the Celebración."
On behalf of LULA, we really appreciate that so many people took time out of their day to learn about our culture.
I'm already looking forward to next year's Celebración!