Major or Minor in
Studio Art
You thrive in hands-on environments. You enjoy daydreaming and doodling. You often ask "what if" questions and prefer to arrive at unexpected answers. The studio art major offers opportunities to study a wide range of art-making processes—from painting and printmaking, to welding and casting, to photography and digital design. As an advanced studio art major, you will be assigned your own personal studio space.
Visit the Art Department
As a Studio Art Major at Linfield
You might take
Sculpture
Explore fundamentals of sculpture, using the expressive power of form and material to communicate your ideas. (ARTS 101)
Introduction to Studio
Discover creative and critical approaches to artistic practices in 2D, 3D and digital media. (ARTS 250)
Approaches to the Figure
Develop technical, innovative and thematic approaches to the human figure in a variety of media. (ARTS 320)
Studying studio art at Linfield
Learning Outcomes
Demonstrate technical skills in at least one studio medium

expand for image context information

Produce a coherent, cohesive body of work accompanied by an artist statement

expand for image context information

Create and present works of art through visual, verbal and oral means

expand for image context information
Develop research, analytical, critical and craft skills

expand for image context information

Demonstrate an understanding of major trends in modern and contemporary art

expand for image context information
Intern in all areas of art
Internships provide invaluable hands-on experience and further develop your professional skills. Some companies where studio art majors at Linfield have found internship placements include:
Request more information
Have questions about studying digital art at Linfield? Reach out! We'd love to connect with you.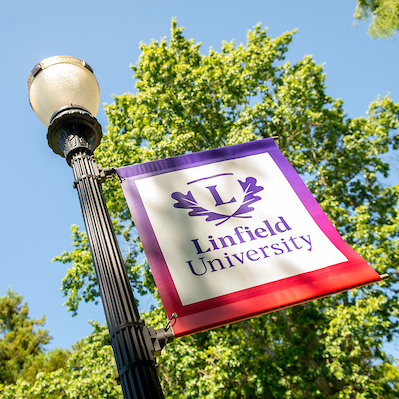 Brian Winkenweder
Department Chair and Professor
Miller Fine Arts Center
503-883-2284
bwinken@linfield.edu