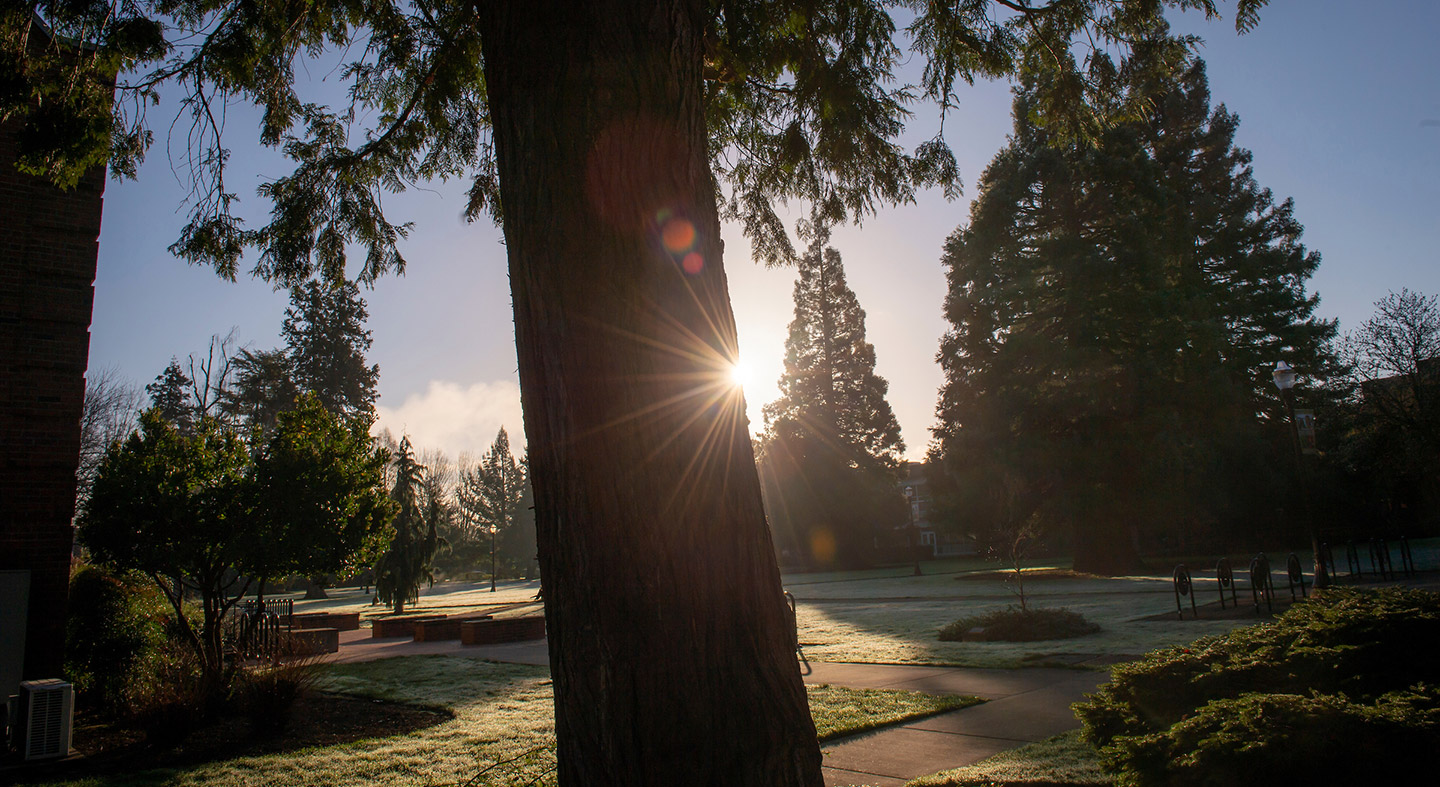 Black History Month at Linfield
Celebrating Black history at Linfield
To know Black history is to know world history
Every February, Linfield celebrates Black History Month with a series of events. We honor the unforgettable achievements of living pioneers and departed path-breakers – from advocates and educators to innovators and discoverers. Black History Month is an opportunity for all Americans to celebrate rich culture.
2023 schedule of events
Black Brilliance Exhibit
All month long in Fred Meyer Lounge
Stop by FML to view our Black Brilliance poster displays.
Black History Digital Resources
All month long, online and in Nicholson Library
See the Linfield Ahead or stop by Nicholson Library to learn more.
Black History Month Movie Night
Thursday, Feb. 9, 7 p.m. in the Nicholson Library Viewing Room
Join BSU for a Black History movie night! Pizza and snacks provided.
Love Letters from James Baldwin
Tuesday, Feb. 14, 3 p.m. in the Austin Reading Room (watch the recording)
In honor of Black History Month and Valentine's Day, BSU and the Department of Political Science invite you to discuss the concept of love in the life and works of James Baldwin with Professor Nicholas Buccola.
Alumni Panel Discussion
Tuesday, Feb. 21, 4 p.m. in Fred Meyer Lounge and on Zoom
Join BSU coordinator, Divenson Willis, for a moderated panel with Linfield alumni Jade (Everage) Campbell '18 and Alexandria Hunter '21 (joining via Zoom).
The Color of Care: Film Discussion
Friday, Feb. 24, 4:30 p.m. (tentative time) on the Portland campus
The School of Nursing is hosting a film screening of The Color of Care followed by a discussion. This film explores how people of color suffer from systemically substandard health care in the United States. McMinnville students are welcome to join as well!
Questions?
If you have questions about Linfield's Black History Month, please reach out! We'd love to connect with you.