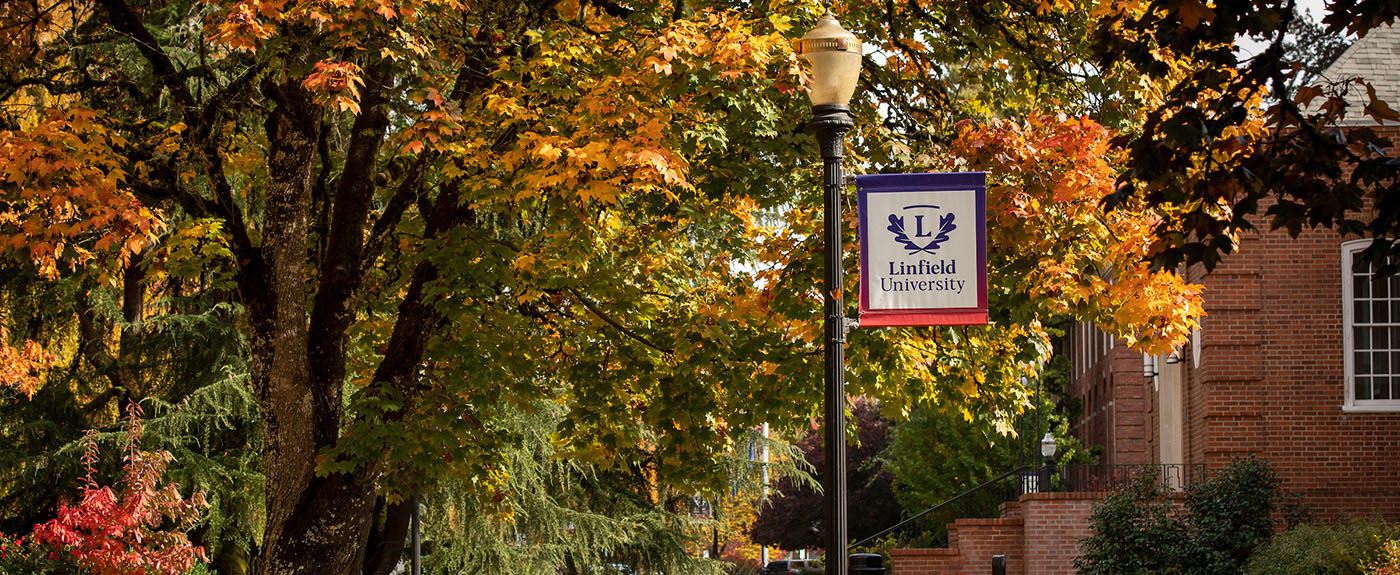 COVID-19 Testing Information
Linfield University is committed to providing a learning and work environment that is as safe and as healthy as possible for all our community members. Throughout the 2020-21 academic year, the McMinnville and Portland campuses regularly tested students for COVID-19. The university's COVID-19 vaccination policy, which goes into effect for the fall 2021 semester, will allow Linfield's Student Health, Wellness and Counseling Center to focus testing for those showing symptoms of COVID-19, have an exposure risk or are required to have a test for work or travel.
Symptomatic Testing
McMinnville students exhibiting symptoms of COVID-10 can be examined at the Student Health Center. Appointments are strongly encouraged and can be made by calling 503-883-2535. And, as always, all Linfield University students are eligible to use the facility. Students will have their insurance billed for the test, and the student is financially responsible for any charges not covered by insurance. The Student Health Center, located in Walker 103, is open during the academic year from 9 a.m. to 5 p.m., Monday through Friday. McMinnville students looking for medical assistance outside of office hours can be seen at Physicians Medical Center or Willamette Valley Medical Center.
Portland students exhibiting symptoms of COVID-19 should reach out to their primary care providers for testing.
Students at both campuses who are showing symptoms of COVID-19 are encouraged to stay home and refrain from going to classes or other activities until they can be examined by a health care provider.
For more information, contact Student Health, Wellness and Counseling in McMinnville at SHLT@linfield.edu or Student Life in Portland at pdxstudentlife@linfield.edu.
Testing before clinicals
Some clinical sites may require nursing students to have a COVID-19 test before going to clinical. This will be the responsibility of the student to obtain their own test.
Unvaccinated employee testing
In accordance with President Biden's vaccine or test requirement for large employers, unvaccinated employees are required to undergo mandatory weekly testing for COVID-19 starting Jan. 4, 2022. The test results must be submitted weekly by anyone who is not fully vaccinated against COVID-19. This process will remain in place until further notice.
Employees will be required to obtain a lab based COVID-19 test (home tests will not be accepted) and provide the results to the Office of Human Resources by 22 p.m. every Tuesday via secure upload to the Etrieve system. Etrieve ensures the privacy of your information and results. It is recommended that employees obtain a test by Thursday of each week to have the best chance of results being received by the deadline. If results are not provided by 2 p.m. on Tuesdays, Paid Time Off (PTO) or Unpaid Time Off will be required until the result has been received and uploaded to Etrieve. Please call 211, contact your healthcare provider or your local health department for a list of testing sites. Employees who have tests conducted during their regularly scheduled shift may take up to two hours per week to obtain the required tests.
If unvaccinated employees choose to get vaccinated, the testing requirement will end as soon as they are fully vaccinated, two weeks after the final dose. 
Find a test site
Click on the links below to find a testing site in your community.
Additionally, many pharmacies are providing testing.  CVS, Walgreen's, Rite Aid may have testing options in your community, please check websites.
Free drive-thru testing
Free drive-thru testing is being offered through multiple counties and states. You do not need to have symptoms to have a COVID test, and insurance is not required. Pre-registration is highly recommended and can be done at doineedacovid19test.com.
Questions?
For questions about Linfield University and coronavirus, contact covid19ert@linfield.edu. Please direct any medical questions to the Student Health, Wellness and Counseling Center at SHLT@linfield.edu.