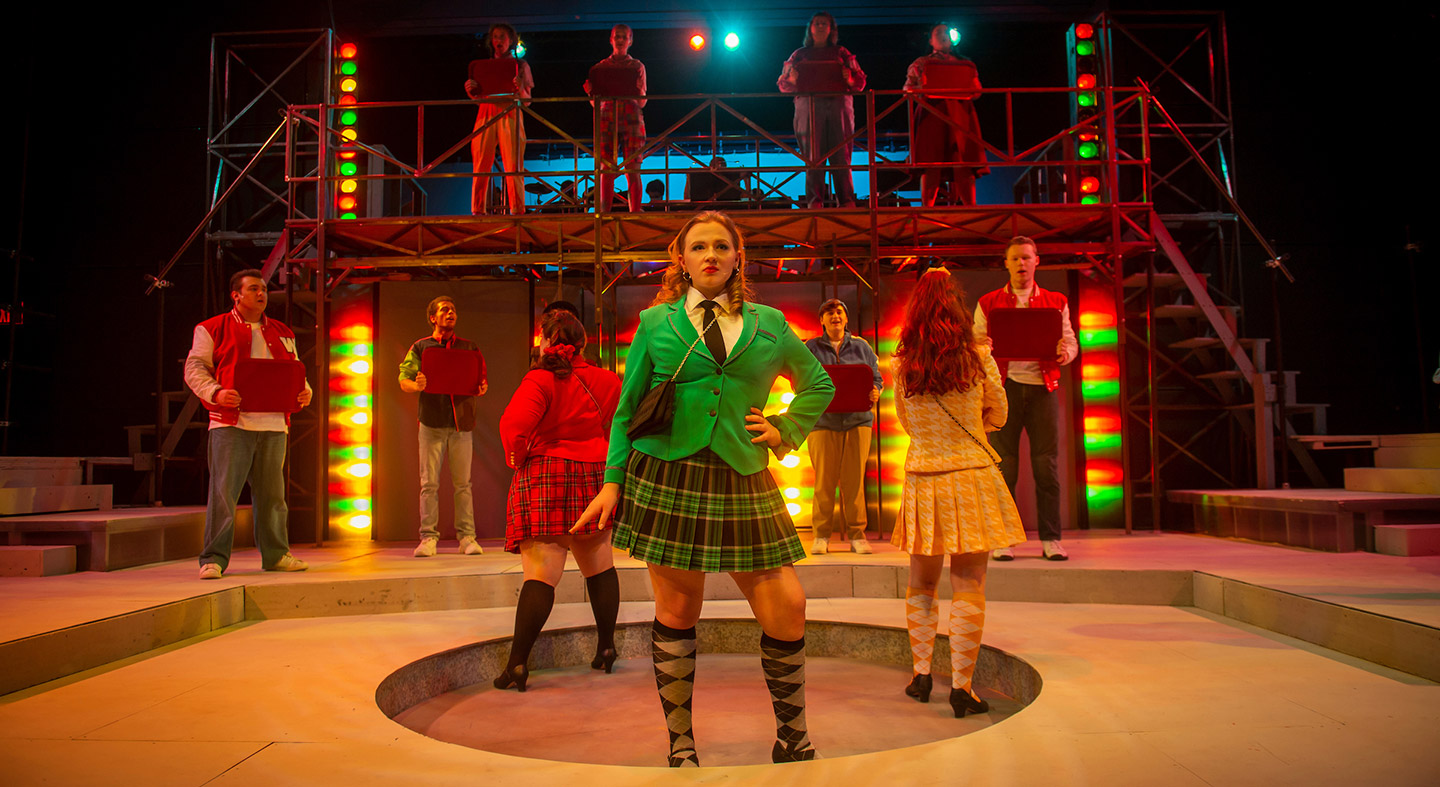 Linfield Theatre presents
Heathers The Musical
Wednesday, May 11, 7:30 pm.
Friday, May 13, 7:30 p.m.
Saturday, May 14, 7:30 p.m.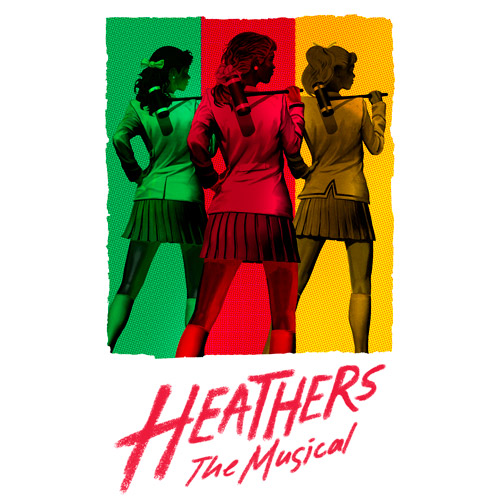 New performance dates
Heathers The Musical
Based on the cult-classic 1990s film written by Daniel Waters, Heathers The Musical explores the pressures of being a teenager, high school hierarchies, and the way isolation and exclusion can foster violent tendencies. Featuring an infectious score of rock music, clueless parents and teachers, an all-powerful queen bee, and 7/11 slurpees, this musical speaks to the high school kid in all of us.
Get tickets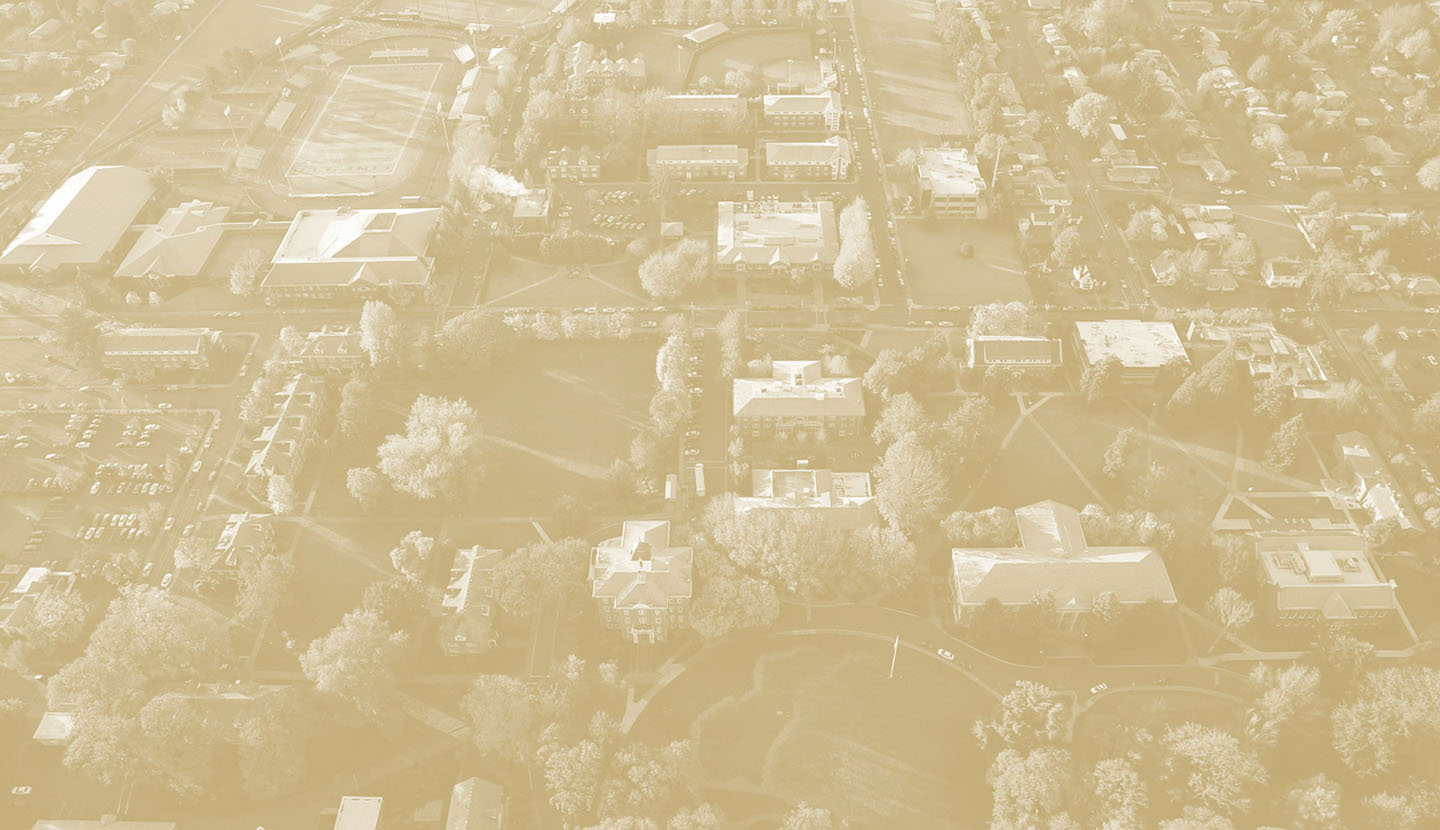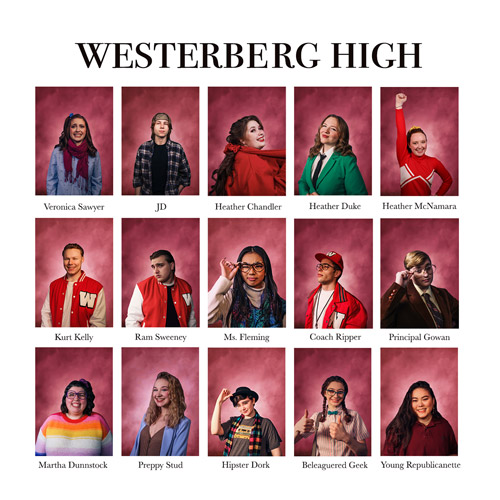 Linfield's first musical in three years
"Musicals set in high school really tap into a vast array of feelings in audiences of all ages – and the specific issues Heathers The Musical raise allow us to imagine less hierarchical dynamics," director Lindsey Mantoan says.
Meet the cast
Box office
Tickets for the rescheduled performances will go on sale at noon on Friday, May 6. Tickets are $15 for full price; $13 for seniors (62+) and Linfield faculty and staff (two tickets per ID); and $10 for students (any school, one ticket per ID). Seating is reserved.
The box office will open on Monday, May 9. Located in Ford Hall, the box office is open Monday through Saturday from 3 - 5 p.m. and until 7:30 p.m. on performance days. We encourage you to order online for safe, contactless ticketing with our e-ticket/print-at-home options. Print your tickets at home or download a digital ticket to your cell phone.
This play may not be suitable for all audiences due to adult content--including simulated gun use, simulated sexual violence, eating disorders, suicidal ideation, simulated homicide and language. A fog machine will be used. Recommended for ages 14 and older.
The Marshall Theatre is accessible. Please contact the box office for help with accessible seating. For more information, call 503-883-2292.
This production is sponsored by the Lacroute Arts Series, the Linfield Theatre Program and the Department of Music. The Lacroute Arts Series at Linfield University is made possible by the generosity of arts benefactor Ronni Lacroute. The book, music and lyrics are by Laurence O'Keefe and Kevin Murphy. This production is presented by arrangement with Concord Theatricals and was originally directed off-Broadway by Andy Fickman and choreographed by Marguerite Derricks.
Artwork designed by AKA NYC © 2020 AKA NYC
Directions to Ford Hall and Marshall Theatre
From Highway 99W in south McMinnville, turn east on Keck Drive at Albertson's. Take Keck Drive to Lever Street and turn right. Take the next immediate right at Ford Drive into the theatre parking lot. Ford Hall is located at the west end of the parking lot.