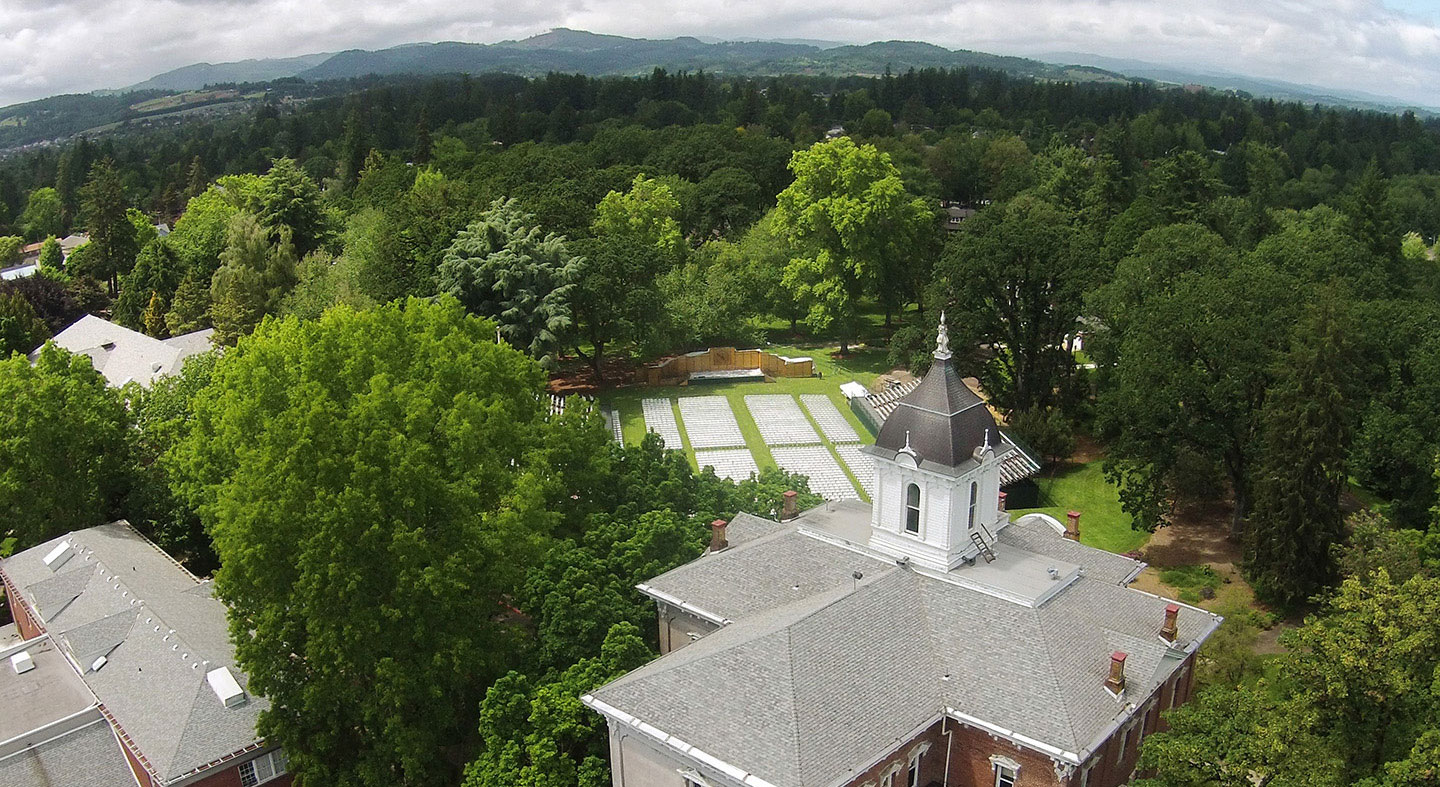 Meet Devin Thacker '23
A Leader in the Making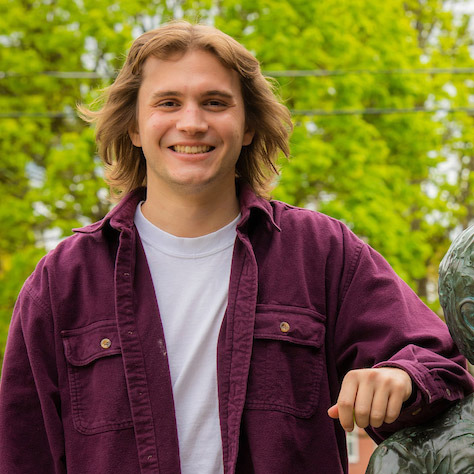 Like many high school seniors, Devin Thacker '23 found himself at a crossroads:
Should he, a first-generation student, attend Linfield with the help of a competitive scholarship or should he spend the next year in a leadership development program with the Oregon FFA?
After a thoughtful discussion with his parents and the Linfield admission team, Devin realized the Oregon FFA State Office opportunity was one he could not pass up. And to his surprise, Linfield said the scholarship offer would be waiting for him when he returned.
This decision took Devin from his home in Canby all the way to a final, two-week seminar in South Africa. When the economics major came to Linfield in fall 2019, he brought with him advanced leadership skills and a spirit of exploration that pushed him to be involved across campus.

In just four years, he … 
His sophomore year, in the thick of COVID, he served as ASLU's director of publicity.
"I was the face of ASLU and trying to publicize all our events," he said. "So, my job was basically trying to get people to log into their computers for events."
The ASLU team had to get creative.
They organized an event called the "Amazing Race." It was entirely virtual and each day participants were challenged with a different task. The last task was a campus scavenger hunt that ended at the top of Pioneer Hall. The student involvement was impressive; roughly 300 in all signed up to participate in the event.
It was the biggest event of the year.
"I didn't know what to expect going into my ASLU position that year, because of COVID," Devin said. "Weirdly enough, it honestly turned out to be one of my best times at Linfield." 
Devin found his community during a particularly challenging year.
"We [the ASLU cabinet] became pretty well-known across campus. We were having fun together, and I didn't feel alone in an otherwise lonely time." 
As if that wasn't challenging enough, Devin also decided to walk on the track team that year.
"I ended up breaking all my high school PRs in all my distance events. And I never even thought I would do athletics in college." 
A dislocated shoulder cut his track and cross-country career short. What came out of this shoulder injury: a studio art minor. 
Drawing was another passion and skill that Devin developed through his years in 4-H. He'd enter his art into fair competitions.
"I was just a kid who liked to draw!"
It wasn't until his first art class at Linfield that he realized he missed making art. 
"Everyone in the art department is amazing. Minoring in studio art was one of the easiest decisions I've made." 
As he closes in on graduation, Devin reflects on the last four years and all that he's accomplished. He knew Linfield would deliver on its small class sizes and close student-faculty relationships. What he didn't realize was what this environment could provide him. 
"Even though Linfield is small, this has been a very big experience." 
Devin encourages incoming students to "Stay open to opportunities. If something seems fun, try it. Even if it turns out to be lame, it's still going to be worthwhile just to try it out. [First-year students] have to have curiosity and a form of optimism."