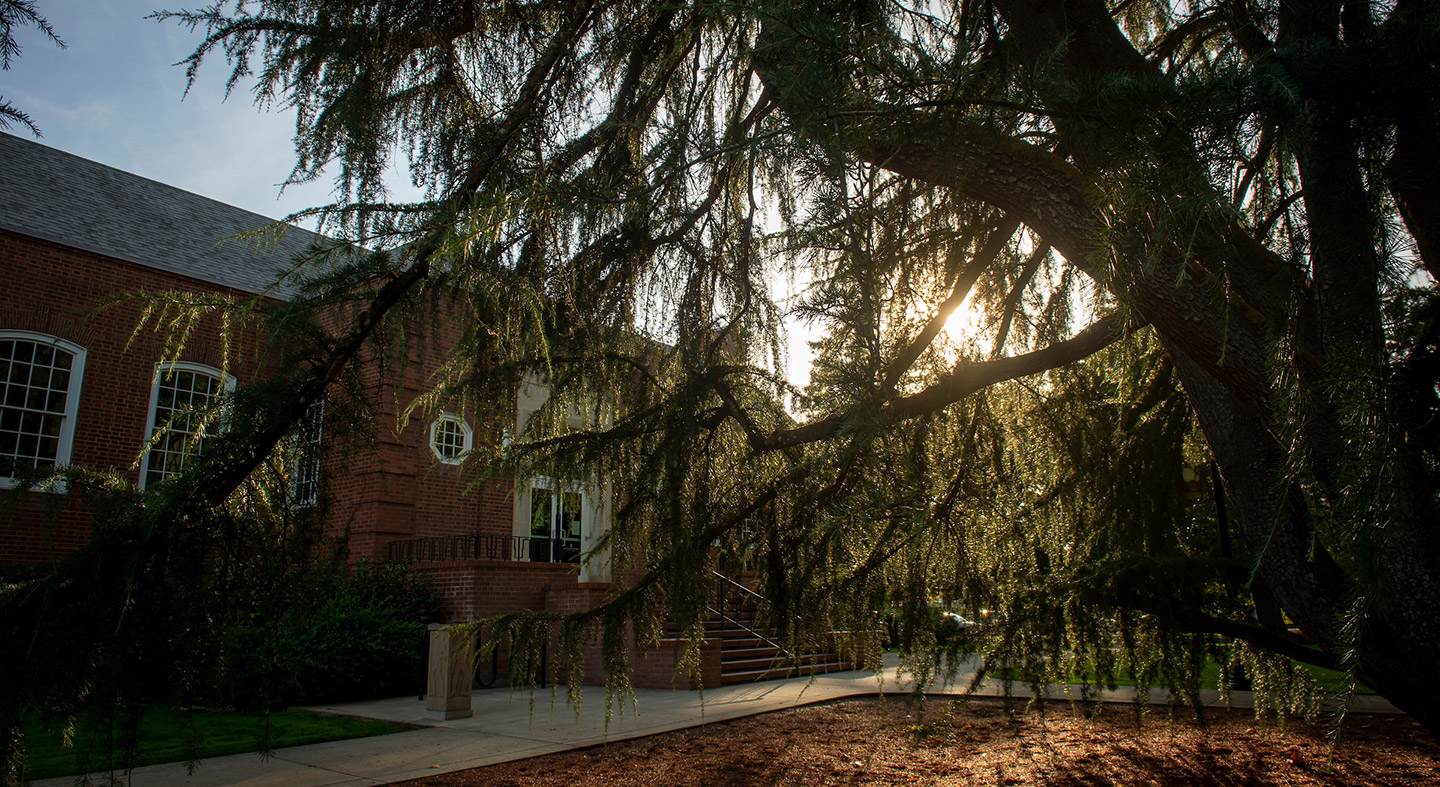 Meet Josh Lovell '10
Untapped Leadership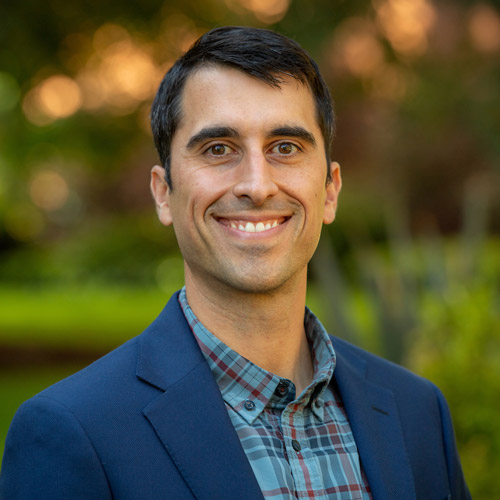 Josh Lovell '10 considers himself a jack-of-all-trades, and his undergraduate experience at Linfield was no exception. 
In addition to pursuing a major in general physics, Josh played wide receiver on the football team during his first year and competed in decathlon on the track and field team.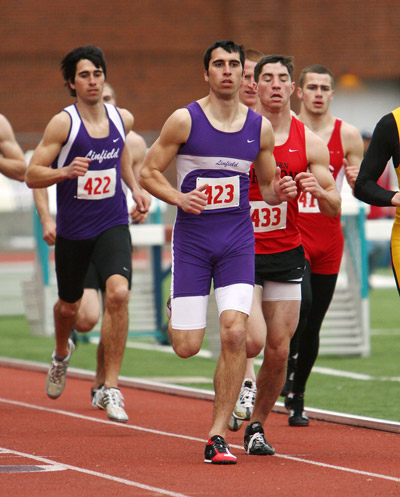 It was in decathlon that Josh would truly shine, eventually winning a national championship in the event in 2009. Unfortunately, during his senior season, Josh was injured and his training and competing was limited.
"I was able to come back before nationals and compete, but I didn't really hit the marks that I wanted to," he said.
Even with a career-shortening injury, Josh still claimed four Northwest Conference championships, was a three-time NCAA track and field All-American and was named the Regional and National Field Event Athlete of the Year by the U.S. Track & Field and Cross Country Coaches Association in 2009. He still holds the Linfield record for total points in the decathlon (7,125 points) and holds top-10 marks in the long jump, high jump, 100-meter dash and 4x100 relay. He was inducted into the Linfield Hall of Fame in 2021.
But, Josh not only excelled in competition. His passion for physics and mathematics helped him do well in the classroom, as well.
"The physics department is small but that meant I was able to get a lot of one-on-one time with professors which works really well with my learning style," Josh said. "I really enjoyed and appreciated the one-on-one sessions with those professors and really diving into a little bit more of the information and data."
That personalized attention led Josh to participate in a collaborative research project with a physics professor, Bill Mackie '71, during the summer before his senior year. The experience with Professor Mackie eventually led to a full-time job after graduation at Applied Physics Technologies (APTech), a McMinnville-based company co-founded by Mackie that produces electron-emitting materials and electron sources.  
"I started at APTech as a research assistant, and throughout the years, I've been able to take the skills I learned from Linfield and develop them to advance in the company," he said.
Josh has continued to stay connected with Wildcat Athletics, as well.
He returned to the track and field team in 2011 as an assistant coach. He works specifically with student-athletes competing in high, triple and long jump.
"I love coaching, mentoring and helping student-athletes achieve their goals," he said. "And so now I've been doing it for 10+ years."
In 2021, Josh was promoted to product manager at APTech. He knew that furthering his education was imperative to being a good manager and leader in the company.
"I spent a few years looking at programs. I knew I didn't want an MBA because I needed to be working at the same time," Josh said. "I heard about Linfield's Master of Science in business through an athlete of mine. I quickly did some research, and it almost aligned perfectly with what I was interested in and where I wanted to go."
The Master of Science in business is designed for working professionals with convenient class times and online class availability. The entire program can be completed in 12 months.
"This program has already taught me that being a successful manager starts with understanding oneself," Josh said. "And Professor Madden brings so much energy to the conversations and the discussions."
From student to star athlete to assistant coach and now graduate student, Josh has shown that Linfield is more than just a series of buildings – it's a relationship that lasts a lifetime.
"The value in the liberal arts education for me is the connections you make through your experiences," he said. "That's one reason why I decided to go back to school and particularly in this program. Really try to push myself and be vulnerable to make those connections."