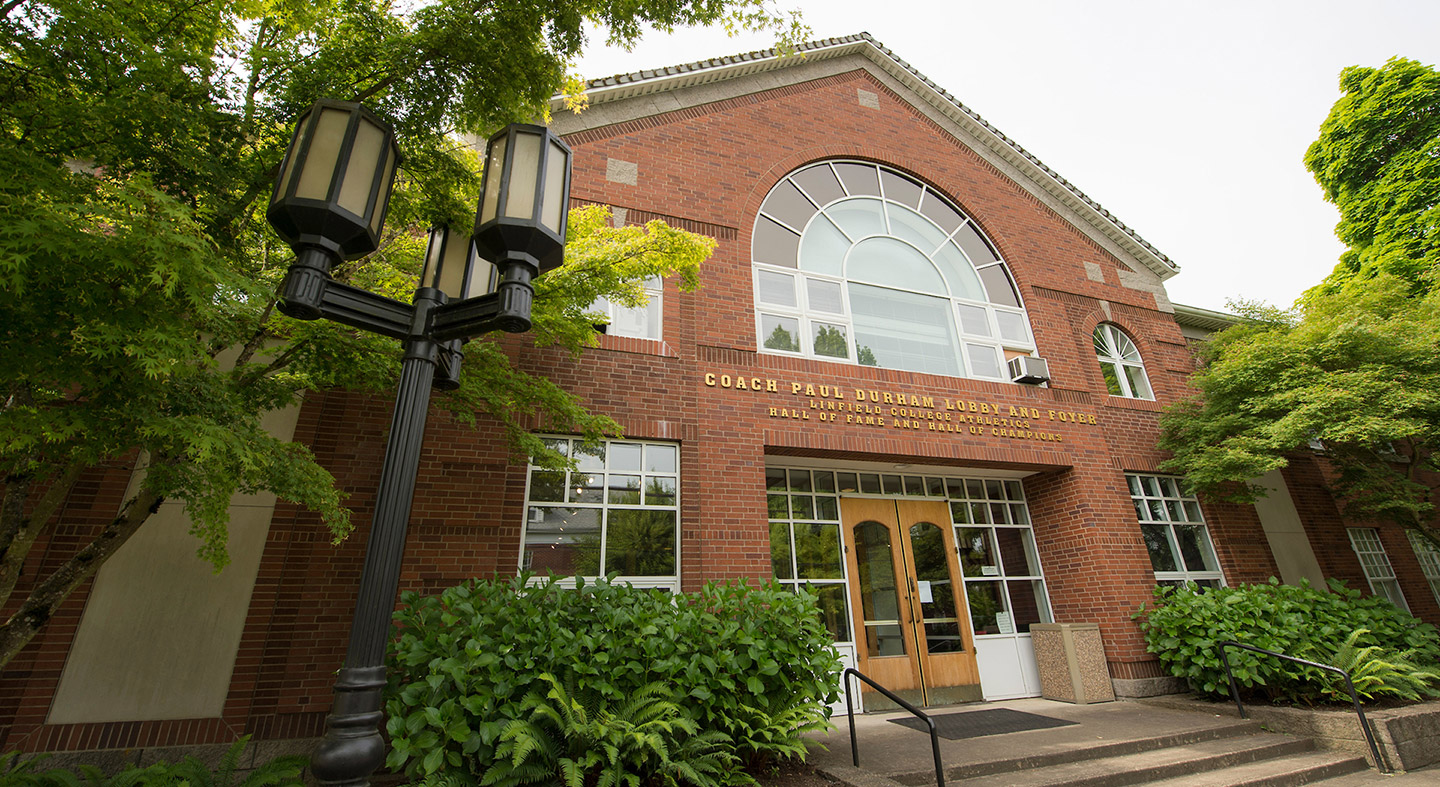 Meet Elysia Tsai '99
Si-Boards in Training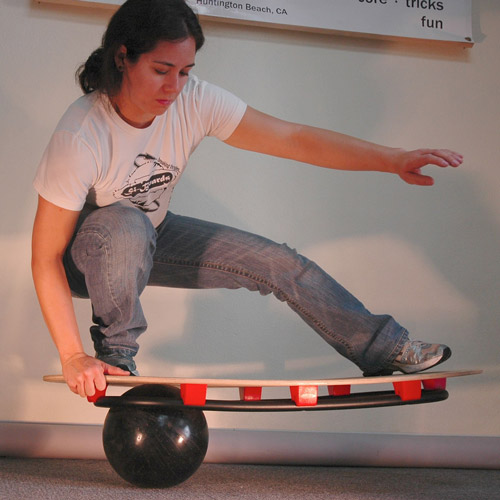 Having the chance to explore an idea – even ones that appeared odd on the surface – is one of the things Elysia Tsai '99 appreciates most about her time at Linfield University.
"I remember running up and down the stairs in the HHPA (Health, Human Performance and Athletics) with a body blade because I'd seen it on a video and wanted to understand how it worked," said the exercise science alumnus. "Larry Doty (Linfield's then-men's basketball coach) stopped and asked what the heck I was doing, but I told him I was busy, we'd talk later."
The attitudes toward curiosity around HHPA – and Linfield generally – trained her to be a professional from a young age, she added.
After graduate school, Elysia went to work at a physical therapy clinic and a high school. It was while working with high school students, on a shoestring budget, that she started developing the Si Board, a balance board designed for progressive balance training and rehabilitation.
At least one made its way to the Olympic Training Center of Chula Vista in San Diego.
After numerous iterations, the Si Board found its way to market in 2007, just in time for the bottom to fall out of the economy. In 2008, Elysia largely shelved the idea, but embarked on a whirlwind journey as an athletic trainer to the Under-20 Women's National Soccer Team, a team that ultimately won gold at the 2012 World Cup.
She relaunched Si Boards as her full-time gig in 2013 and never looked back.
"I'm thankful to have manifested an amazing life," Elysia said.
"Getting to hand-write thank you notes on every order for a Si Board is such an enjoyable thing because it's the support and love of the product we are making that gives me that boost and reminds me I am doing the right thing."
Linfield Olympians and Paralympians through the decades
Carrying the torch
The following article shares incredible stories of Wildcats who have participated in the Olympic and Paralympic Games, including Annie Flood '25, Jennifer (Snook) Butcher '95, a two-time medalist and two founding members of the U.S. national handball team, Kevin Serrapede '95 and Roger Baker '68.