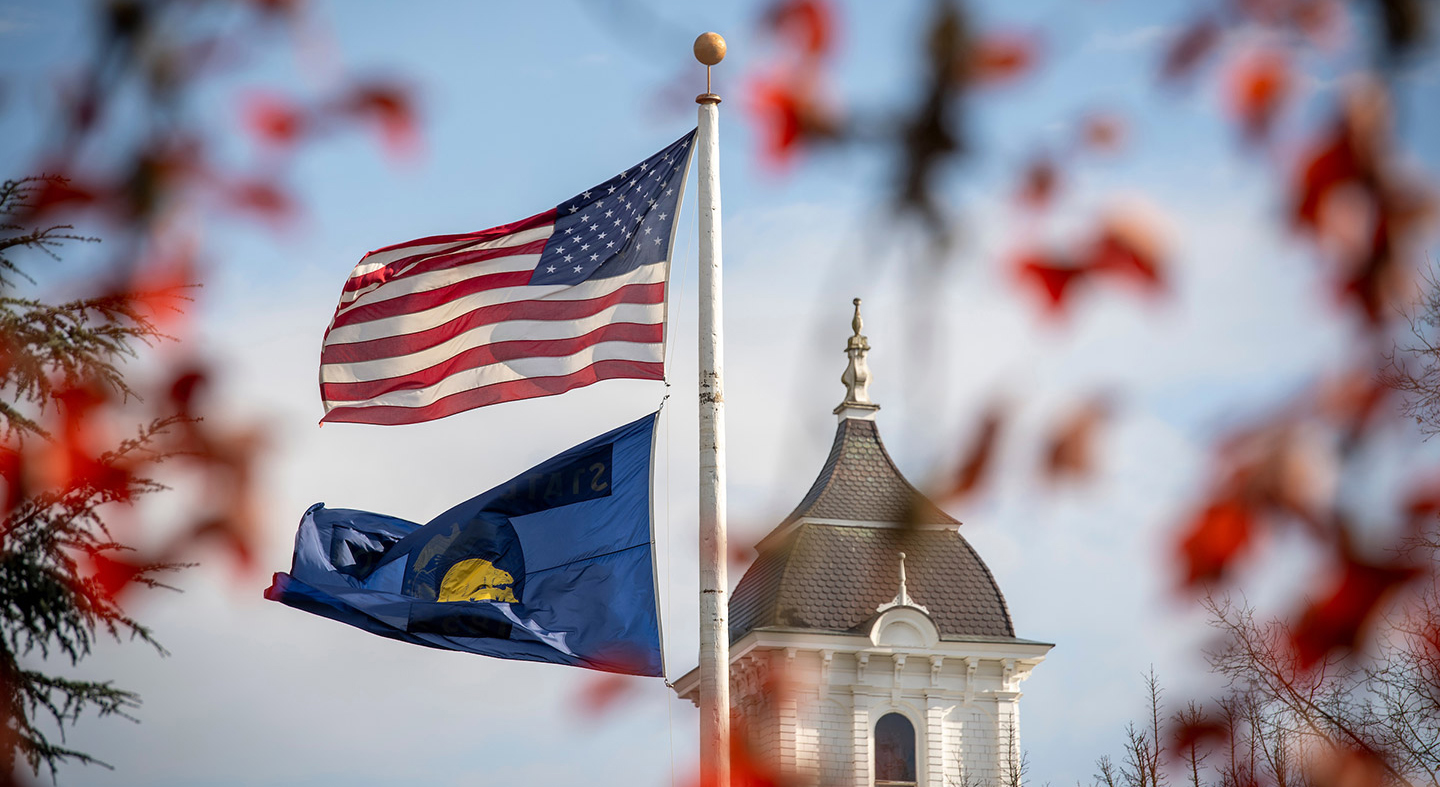 Meet Annie Flood '25
Making My Life Extraordinary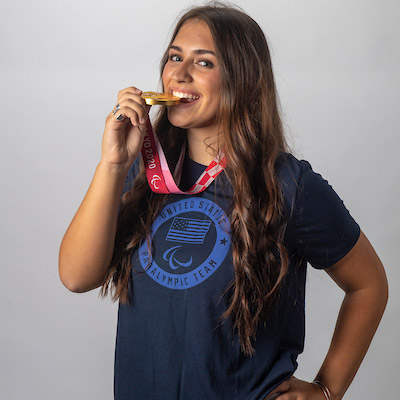 When my mom was pregnant with me, her third and final daughter, she received news that she never thought she would hear.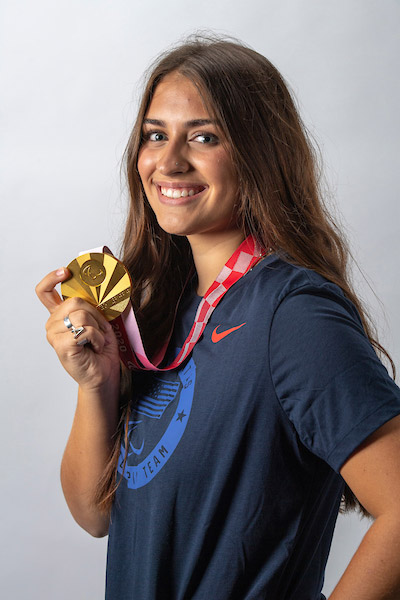 She was told that there was something wrong with my right foot. My fibula bone never developed, which left me with only three toes on my right foot, resulting in a shorter left leg, and a femur deficiency. 
Throughout her pregnancy, she was faced with the difficult decision of whether she should eventually choose to amputate my foot. The doctors said that this would give me my best chance of doing everyday activities and becoming a "normal" person. 
It's hard enough to hear that your child could grow up as an outcast because of something you have no control of but adding in the difficulties of adjusting and learning how to be an amputee was hard to wrap their heads around. 
When my parents finally made the decision, they knew amputation was the best choice for me and that the doctors were going to be right. However, there was one thing that the doctors were completely wrong about.
I was going to be anything but 'normal', I was going to be extraordinary, and my family made sure of that.
Growing up with a disability is like growing up with any other challenge.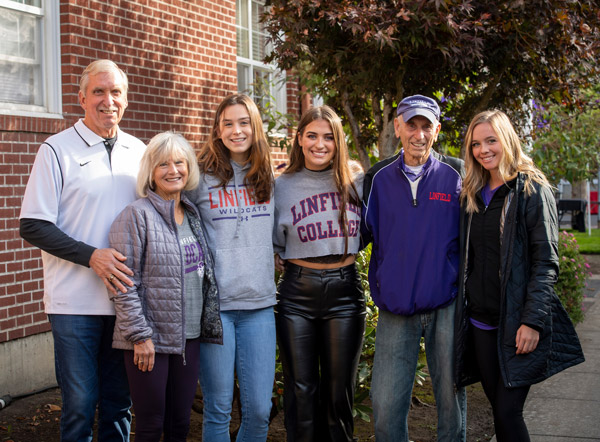 Annie (middle) and her grandpa Bob Flood '58 (second from right) with supporters at 2021 Homecoming.
It's hard and there are ups and downs, but it's your life at the end of the day and you make it work. I have two older sisters and they played with me like I was able-bodied just like them. We ran, we jumped on the trampoline, we rode bikes, and we loved to swim. I did all these things with little to no struggle. 
I was a happy child. I loved sports and I loved being a part of things. As I got older, I got more involved in sports and began playing soccer. I played for about ten years before I found volleyball, but I loved being active. I was just like every other kid in that aspect, as I just wanted to have fun and be with my friends.
I got very lucky with most of my friendships. I made great connections and people genuinely accepted me for me, and that was important to me. I was best friends with my sisters but when I finally got to making my own friendships, I had no difficulties, because kids accepted me and thought my leg was amazing. I showed it off and willingly talked about it all the time.
I was proud of my leg and the people around me were too. 
I think that is something that I really pride myself in is surrounding myself with people who are proud to be associated with someone who is disabled. My close circle advocates for me and the Paralympics and they support me in all my endeavors and that can be rare.
I did not start playing volleyball until middle school. I didn't even start playing sitting until I was in eighth grade. I joined my middle school volleyball team and loved it, but there was still something missing.
It wasn't until the summer before my eighth-grade year that I found sitting volleyball. I discovered the sport during an amputee summer camp in Ohio.
I tried it and loved it and was asked if I would like to come to Oklahoma and try it more in-depth. I went to Oklahoma for a weekend and got to officially try it out. It was difficult and frustrating. I couldn't run or jump, and I was slow on the court. My dad convinced me to go back the next month and try it again.
Luckily, this is when I began to really enjoy it.
It wasn't easy but it was satisfying and hard work. 
I went back to Oklahoma every two months for about a year and a half until I was asked to begin training with, and eventually join, the US Women's National Sitting Volleyball Team. From there, I really began taking this sport seriously, and it became the biggest part of my life. 
There was no sitting volleyball program in Oregon, or anywhere near me, so I flew to Oklahoma every month to train for years. When I finally had the opportunity, I moved to Oklahoma my senior year of high school and did school online from there. 
When the pandemic hit, I was able to move to Oklahoma, and train every day there. The Tokyo Paralympic games were about one year out, and this was my chance to give it my all and train full time.
I lived in Oklahoma for about a year, until July of 2021, when I found out I didn't make the roster for the 2021 Paralympic Games. I was devastated and heartbroken. But I knew that someday my chance would come. 
This is when I moved home from Oklahoma, into college and got excited about all the new possibilities Linfield University would bring me.
To my surprise, in mid-August, I got a call saying that a spot had opened on the roster, and I was chosen to fill it. When I received this call, I was astonished. I knew my life was about to change significantly. I immediately informed my friends and family, and they were both shocked, yet so supportive of me and happy for me as well. We quickly celebrated, and then I began quarantining and packing for Japan.
My time in Tokyo was not like anything I had experienced before. This was my first time at the games and I got to do so many new things and meet so many incredible people. I made stronger connections with my teammates, tried new food, and got to watch the highest level of competition possible. 
It was a life-changing experience that I am so thankful for. When it came time for the gold medal match, I was in shock at how quickly my life had changed.
Just two weeks prior, I was moving into college with no idea when I would return to the court to play volleyball. 
At that moment, I was thankful for how my life had evolved and the opportunities that have come out of it. 
It was hard not having my family in the stands supporting me, but I knew they were watching at home and that meant so much to me. Most of our games aired at 2 a.m. PST, which meant every game day, my mom, dad, sisters and grandparents woke up in the middle of the night to support and encourage me from thousands of miles away. 
During our games, I tried my best to be whatever my teammates needed me to be. Whether that was a friend or an extra set of eyes for the court. I enjoyed this role and I felt supportive and that I was giving everything I needed to give to them. Our pregame rituals pretty much remained the same throughout the games: a standard warm-up, some pep talks and lots of deep breaths.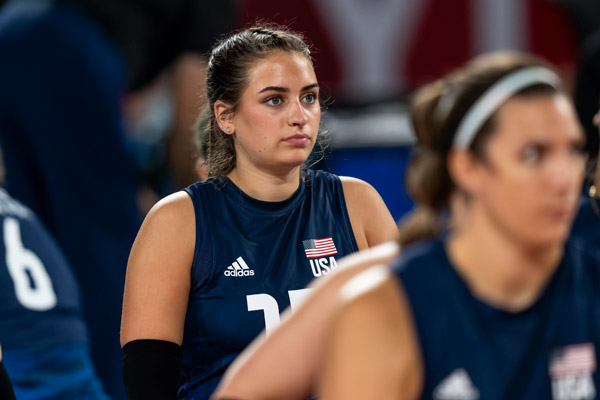 Joe Kusumoto / U.S. Olympic & Paralympic Committee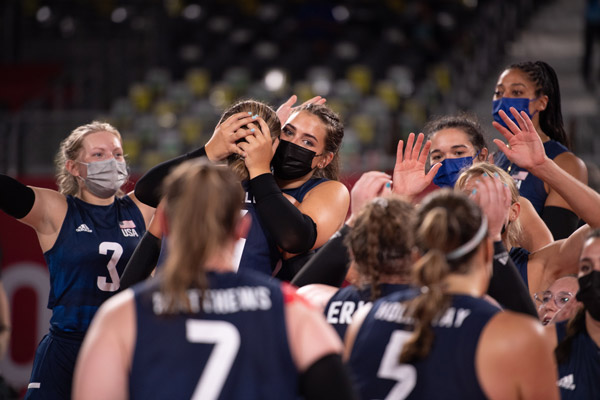 Mark Reis / U.S. Olympic & Paralympic Committee
These especially came in handy during the gold medal match. This game was one of the most exciting games of my life. I felt so in tune with my teammates, and it was such intense volleyball. The few points leading up to the win were exhilarating and so memorable. When we finally won, I was overcome with tears and emotion, but mostly I was proud.  
After all the hugs and tears, I went to the locker room and called my parents, where for the first time ever, they got to call me a gold medalist.
After winning the gold, I got to move back into college and start my life here at Linfield.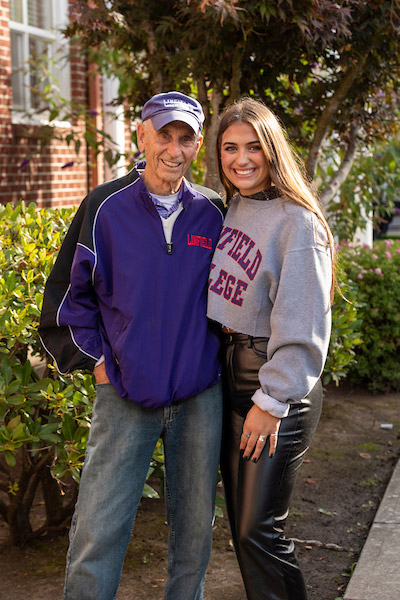 My time here already has been full of great memories, and meeting people who are so supportive of my team and me. It has meant the world meeting people who care about sitting volleyball and the Paralympics. 
I began school a couple of weeks late, and the transition was a bit difficult, but I finally got settled. I am currently studying marketing and journalism and media studies. At the same time, I am also practicing remotely and training here on my own. 
I am still getting used to balancing both, and that will take some time to get the hang of. It is exciting thinking about the future. There are so many possibilities for me, and I'm so blessed that I have options. 
I am looking forward to continuing my studies at Linfield, while making more friends and using my time here to advocate for the Paralympics
I plan on training for the Paris 2024 Paralympic Games and doing whatever I need to do to make the roster for those games.
My life is constantly giving me chances to strive and be extraordinary and I plan to use these moments, make the most of them and do big things.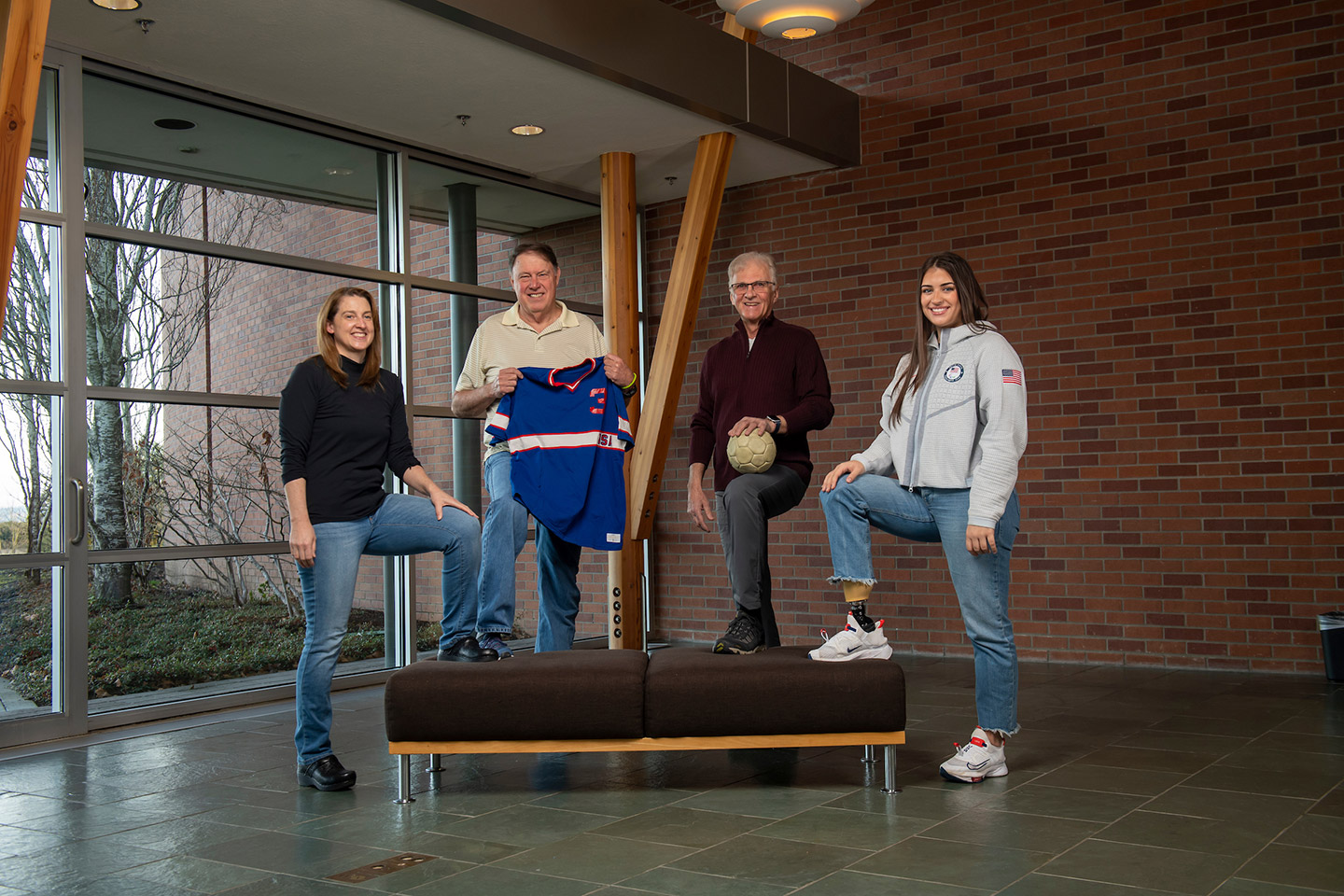 Linfield Olympians and Paralympians through the decades
Carrying the torch
The following article shares incredible stories of Wildcats who have participated in the Olympic and Paralympic Games, including Annie Flood '25, Jennifer (Snook) Butcher '95, a two-time medalist and two founding members of the U.S. national handball team, Kevin Serrapede '95 and Roger Baker '68.
Read the full story