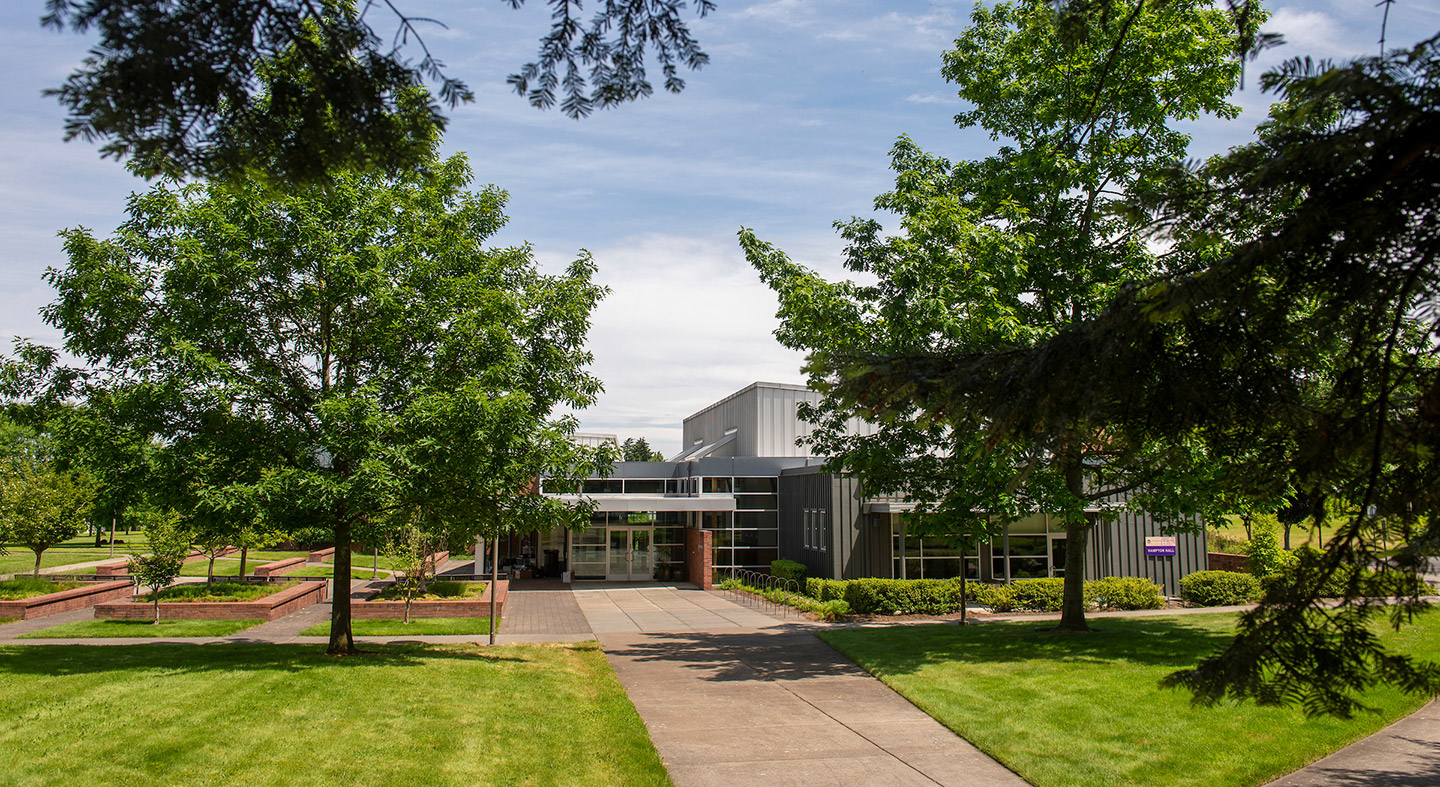 Meet Gadibel Ortiz Madera '22
Unimaginable Support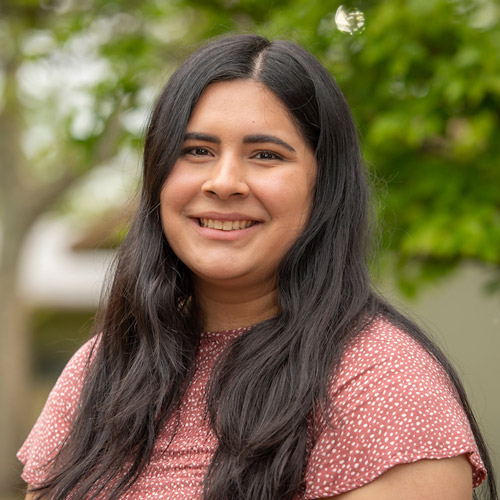 Gadibel Ortiz Madera '22 is unstoppable.
Even a shortlist of the obstacles she overcame on her way to graduation from the Linfield University-Good Samaritan School of Nursing is enough to wither most intrepid souls:
First in her family to earn a higher education degree.
Persevering in her pursuit of a nursing career despite a contentious global pandemic.
The loss of her family's home – and those of at least 10 other relatives and close friends – in a devastating 2020 wildfire that burned through her hometown of Talent, Oregon.
Gadibel, who graduated May 29 with a Bachelor of Science in Nursing (BSN), is only beginning to look back and take it all in.
"This is what my family has hoped for me all my life," she said. "I'm proud of what I accomplished, and I can't believe I'm already here."
What Gadibel accomplished required all sorts of bravery. Entering into the world of higher education as a first-generation student was only a first step. She knew when she began looking at colleges that nursing was in her future. She had seen family members encounter language barriers when faced with health care challenges and wanted to be part of a solution for other families.
Her journey began in a supportive environment at Talent High School.
"I was part of the TRIO program and had advisors who helped me apply for scholarships. They also had me keep in touch once I was at Linfield to let them know how I was doing," Gadibel said. "I had to learn how to be an advocate for myself and know, at my core, that I had a right to pursue an education."
In the time since Gadibel began studying at Linfield, the university's award-winning First Scholars program began offering even more financial and on-campus support for first-generation students, the program includes mentoring for students throughout their time as a Wildcat.
After completing her core classes at the McMinnville campus, she transitioned to Linfield's Portland campus in fall 2020 to complete her degree.
On Tuesday, Sept. 9, 2020, she received a picture from home that showed smoke rising in the distance. Within hours, a wildfire that began roughly five miles away was racing along a creek toward Talent.
"It was a lot of confusion. In addition to my family, I have an aunt who lived next door, another aunt who lived across the street and a cousin who lived down the street," Gadibel said.
By the end of the day, the blaze would level approximately 1,000 structures – homes, apartments, retirement communities and businesses – in Talent and nearby Phoenix, Oregon. Gadibel's family, relatives and neighbors safely evacuated but their homes were lost to the flames. About 10 relatives and close friends were left without shelter or most of their possessions.
"We consider ourselves lucky because we had a family member about 30 minutes away and she opened her doors to all of them," Gadibel said. "But my mom had only packed as if they were going to stay in a hotel for the night."
As one of the oldest of her generation in the family, Gadibel began helping everyone she knew through the chaos that followed the destruction.
While attending classes and missing as few as possible, she helped the family coordinate efforts to find food and then seek assistance from the Federal Emergency Management Agency (FEMA). Bridging language barriers, which had always been part of her daily life, took on even greater urgency.
Despite the multiple levels of crisis, Gadibel's family had a common refrain when she spoke with them: "We need help but focus on school."
"Because they were able to acknowledge school was the priority, I could too," she said. "But I also had faculty from the nursing program and the McMinnville campus reach out. I spent a lot of time on the phone with them receiving that support. It was great to realize I had more support than I could even imagine."
On top of it all, Gadibel was learning the nursing profession during a global pandemic when the world was demanding even more of nurses and limiting students' opportunities to interact with patients.
"There was a time when I was worried about some of the ways we were restricted, but I've been able to see classmates who graduated during the pandemic out there and succeeding. What it came down to was making the best of every shift we were able to get," she said.
While every day has presented unique challenges on seemingly every front, many, but not all, of her family and friends found new homes after the fire.
Gadibel recently got a glimpse of what she wants in the future.
She worked for the McMinnville School District as an elementary and middle school nurse for her senior practicum, and the students there helped her determine where her next brave steps will lead.
"The kids are just so sweet. Making connections with them and helping them figure out how to have better health outcomes in the school setting was exciting," she said. "I know now that I want to be a pediatric nurse."