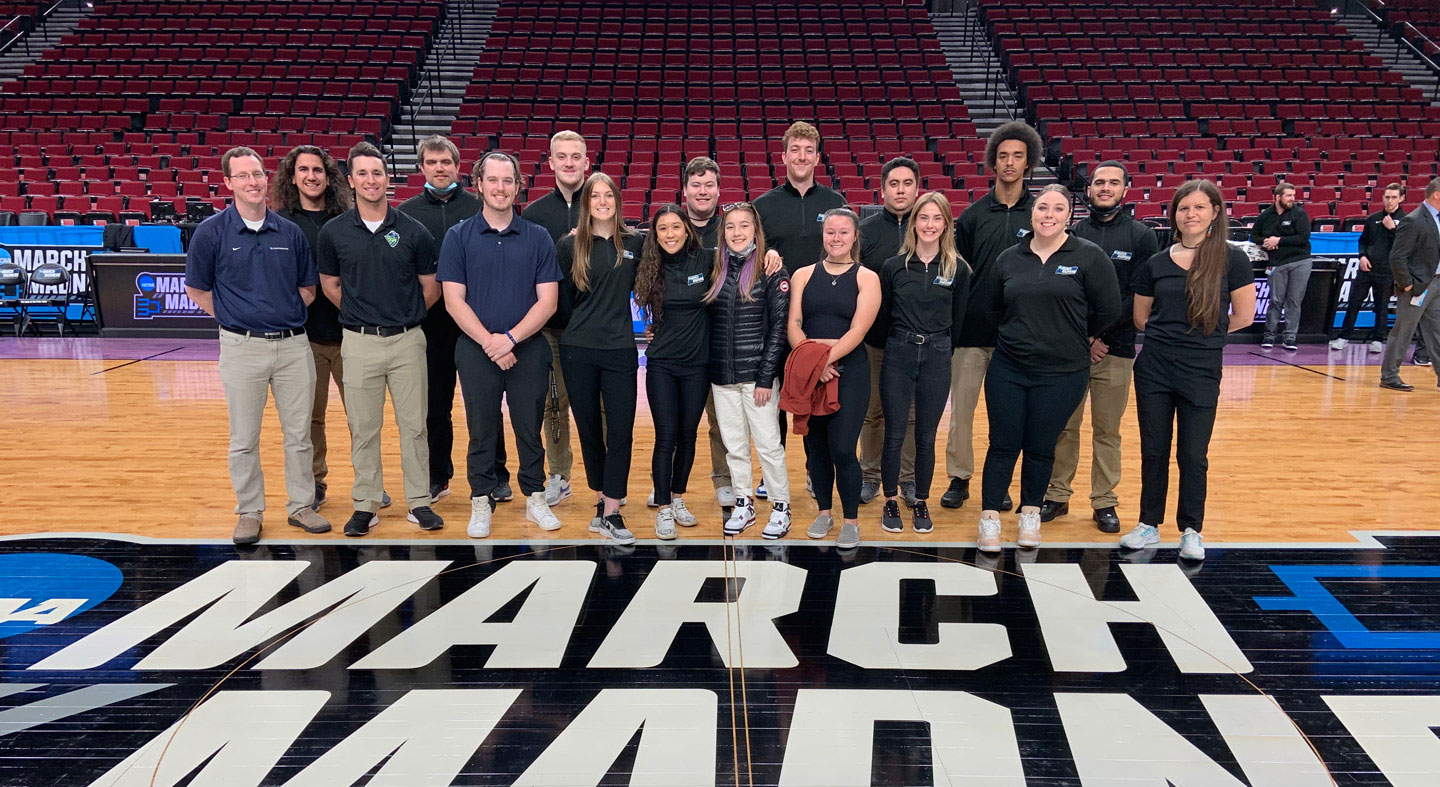 Meet Janessa Yniguez '23
Seizing The Opportunity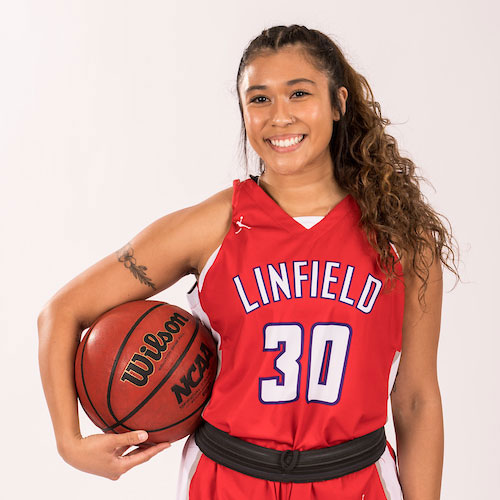 The list is impressive: close relationships with professors, supportive teammates on and off the basketball court and a trip to the 2022 NCAA Women's Final Four. Rising senior Janessa Yniguez '23 has made the most of every opportunity presented during her time at Linfield.  
On the way to Linfield, there were still some unknowns for Janessa.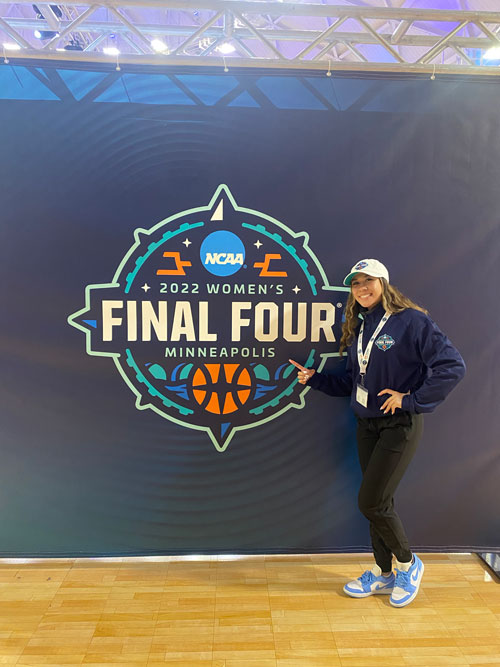 But nothing stopped her from betting on herself and creating a beneficial experience academically and athletically. 
"I came to Linfield with no guaranteed spot on the team and walked on, which was scary at the time because I was not ready to hang my jersey up quite yet," Janessa said. "Little did I know I would fall into a team of sisters who loved the sport as much as I did."
The Santa Cruz, California, native comes from an extremely small high school. Linfield's community immediately gave Janessa the reassurance that this is the type of setting where she can deliver her best work in the classroom.
"I enjoy having close enough relationships with my professors where we can both navigate through the coursework as often as needed," Janessa said.
"Being a part of Linfield in the academic aspect has taught me personable lessons that I will be able to use in the future."
Majoring in sport management and minoring in media studies, Janessa developed a strong relationship with Assistant Professor Natalie Welch, who eventually became her academic advisor.
"My experience with Natalie Welch has been wonderful and I cannot be more grateful. She loves sports and stands for the same things I do, like how important women in sports are," Janessa said.
When a spot opened up on the trip to the NCAA Women's Final Four in Minnesota, Professor Welch immediately thought of Janessa and invited her to join four Linfield graduate students on the trip. 
"Never be afraid to meet new people and extend connections in life," Janessa said.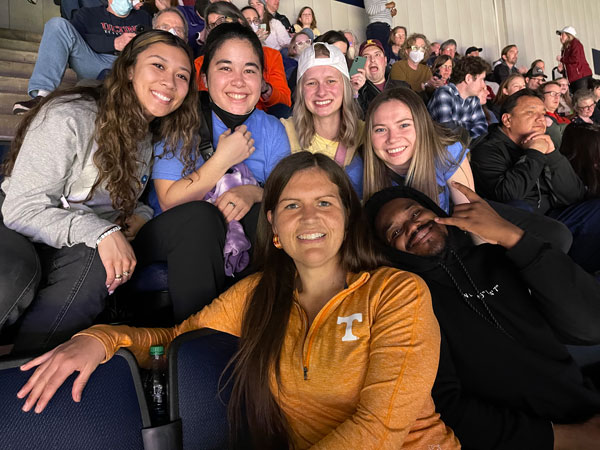 "I met plenty of people during my volunteer shifts at March Madness who knew people working for professional teams, which is a role I'm heavily considering after Linfield," she said.
 In an opportunity that wasn't guaranteed for Janessa, she seized the moment and made the most of it.
"I saw how important it is for women's sports to truly grow," she said. "Younger generations of female athletes have role models on these college teams and will follow them until the end of their athletic careers."