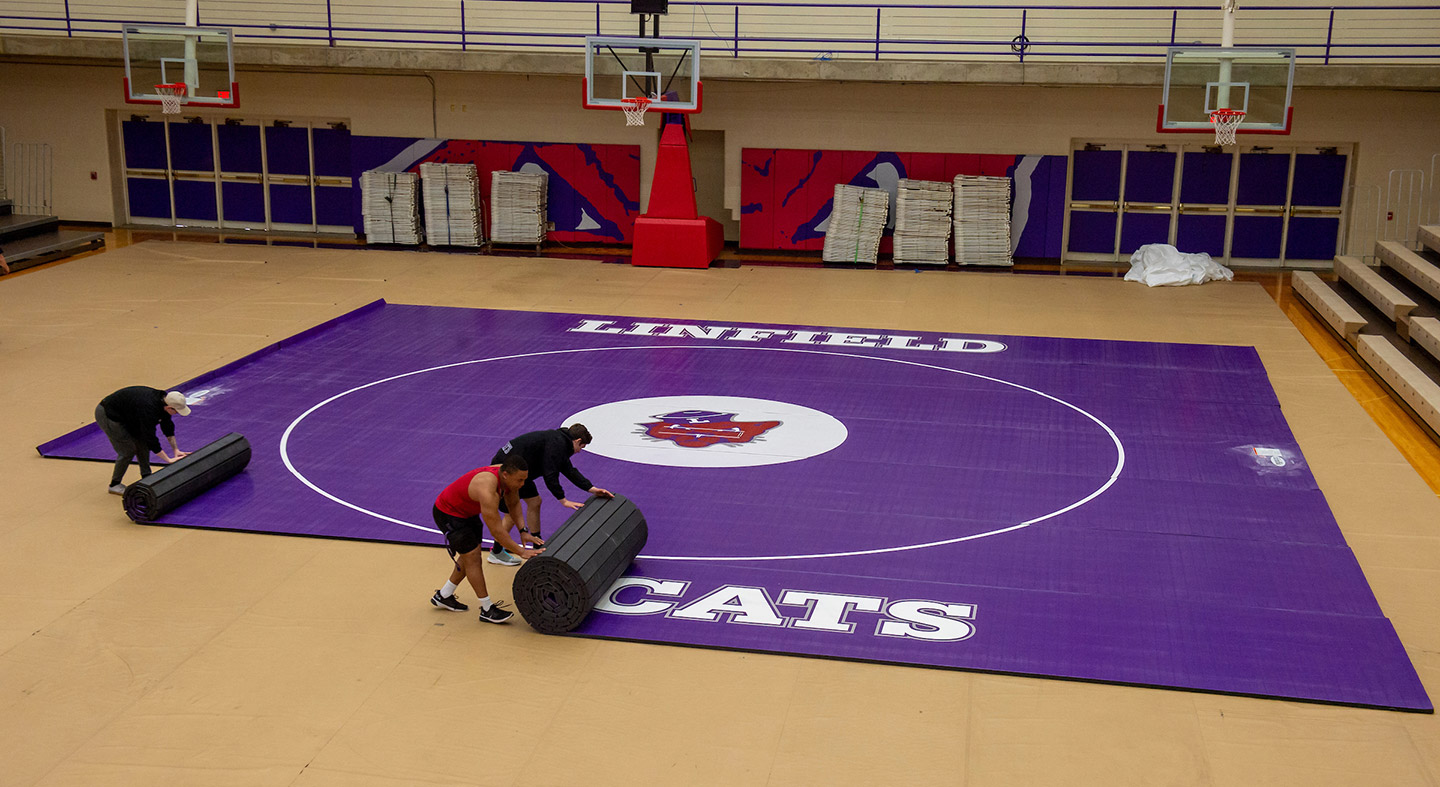 Meet Hanna Gillas '26
Wrestling For the Wildcats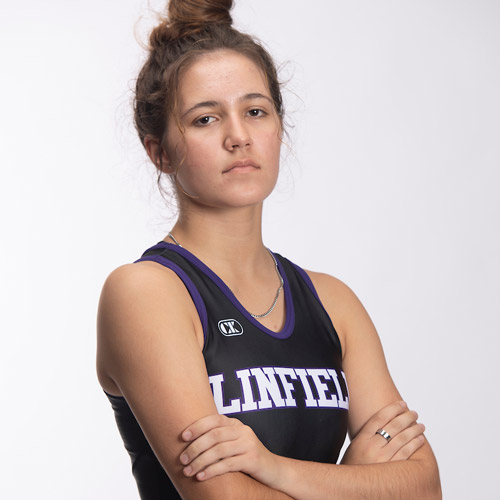 Hanna Gillas '26 is a first-year, first-generation student from Wilsonville High School majoring in economics, involved in on-campus work-study and the Linfield United in Pride student-run club. She also competes as an athlete for Linfield's first Women's Wrestling Team. 
And on Sunday, November 13, she competed in her first wrestling match for the Wildcats in the Mike Clock Women's Open.
Linfield's wrestling program highly influenced Hanna's decision to enroll in the university.
"The women's coach, Coach Alyssa, is what really drew me in, as well," she said. "I knew that I'd really grow as a wrestler with her, and I knew she'd put a team together that would feel like a family."
Hanna started wrestling in her senior year of high school. Though short, her experience on her high school team prepared her to be a better wrestler in college.
"I started wrestling to get closer with my dad and because I suffered an injury that took me out of softball, I wanted to pursue something new."
The practices are no joke, said Hanna, but very necessary for the team's competitive edge. The coaches have prepared the teams well for this new season – physically and mentally.
"We do team lifts throughout the week, drilling and cardio. We work on all aspects of our body and performance through a combination of learning new moves and practicing live situations that we would meet in-match."
Coach Alyssa Lampe is highly respected by the women's team.
"Alyssa! I love her to pieces. She's amazingly funny and sweet and really cares about each girl on the team. She listens to your needs and works with you to make sure you have the best possible experience on the team."
Hanna continues, "[Coach Alyssa] is humble and kind and demonstrates things well. She also works with you personally until you get the hang of a move."
"Alyssa is phenomenal, and I wouldn't want anyone else coaching me."
As a male-dominated sport, Hanna feels that both the men's and women's wrestling teams receive equal treatment and recognition. "There is 100 percent equal treatment between the two teams, especially during joint practices. Everyone gets their fair share of attention and care."
Linfield's wrestling program provides the women with great opportunities to succeed, and Hanna finds the coaches and athletics staff supportive in all the ways they need to grow as athletes. When Alyssa can't make a practice, Chad Hanke, the men's coach, will fill in to help.
The team has become Hanna's second family.
She is happy to find a friendly community here at Linfield. "I feel comfortable sharing personal things with my team already, and we always have fun together. We even have bonding outside of practices, which brings everyone so much closer as a team."
Hanna's goal for the team is to win matches and continue to have fun while doing so. For her, having a great time outweighs winning or losing.
"For me, personally, I'd love to make it to nationals. I hope the team can win our league duals and succeed and thrive in a tournament setting. Really put Linfield out there and on the map. GO CATS!"