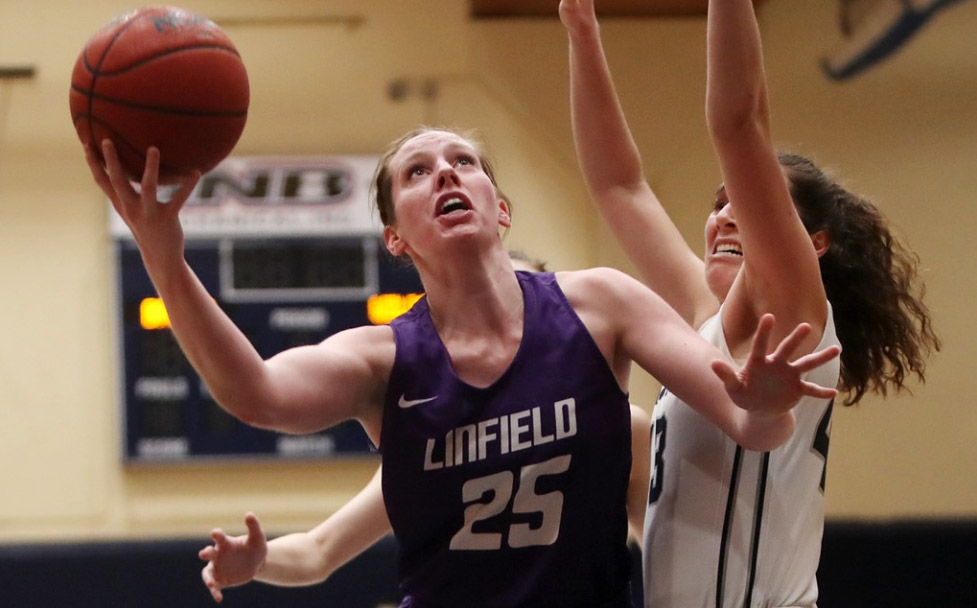 Meet Molly Danielson '20
Bigger Than Buckets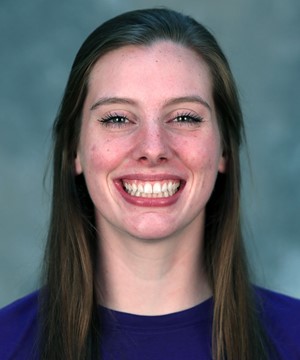 Molly Danielson's athletic resume is lengthy, and still growing after she graduated from Linfield University in 2020.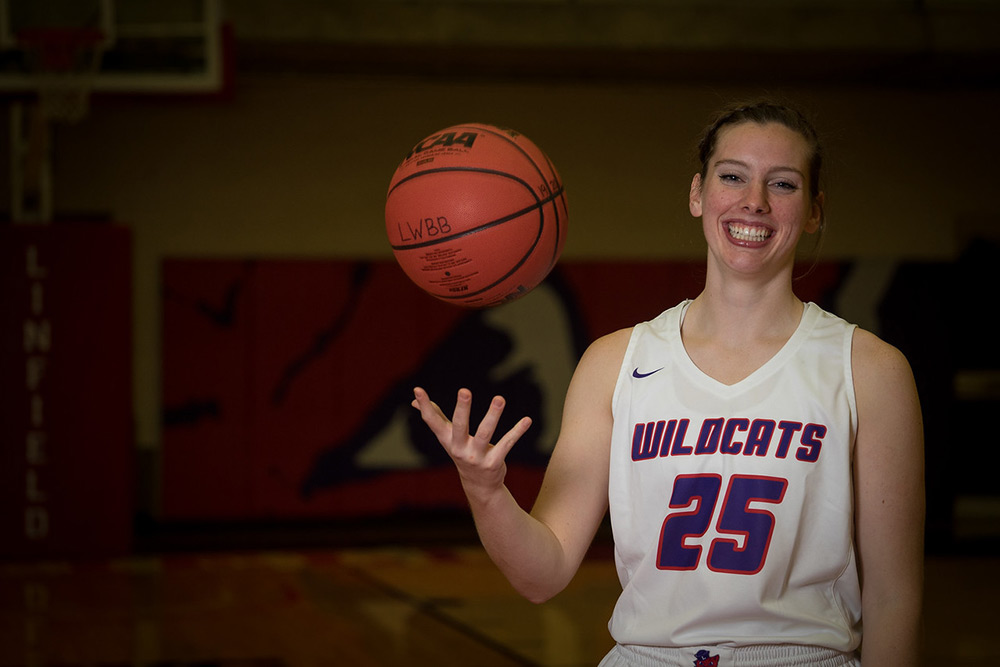 She's an all-Northwest Conference basketball star, a youth coach, a spirited play-by-play announcer, a sport management major, and, most recently, she's headed to play semi-professional basketball overseas. 
So, if you're looking for a way to define the hard-work mentality and familial atmosphere of Linfield athletics, you may very well look right at Molly herself.
Born and raised in Beaverton, Ore., as the youngest of four athletic siblings, Molly's pathway to basketball was straightforward. However, hoops weren't always a passion for the 2020 First-Team All-Northwest Conference player.
"I ask my dad all the time because I have no idea where the switch was when I started to love basketball,'' says Molly. "I did four sports in high school and playing those four different sports drove me towards different activities. But, once I was able to play and help my team win the 2013 OSSA State Championship my freshman year, I had this realization that I was better at basketball than I gave myself credit for."
When it came time for college, however, Molly and her family were unsure if she was ready to play at a collegiate level. As a result, she was drawn to exploring her options by directly reaching out to programs.
When it came to deciding that Linfield was the place for her, Molly explains it was a mix between the excellent athletic program and the supportive staff and faculty here at Linfield University.
"I have to give credit to my advisor, Professor Denise Farag, who is the head of Linfield's business and law department," says Molly. "During my second recruiting trip at Linfield I had mentioned that I was really interested in sports business and that I hadn't seen it in the D-III Conference. During that conversation Professor Farag let me know that I could create the program, which then turned into Linfield's Sport Management Degree."
With the help of her advisor and other peers, Molly was the first Linfield student to graduate with a sport management degree in 2019.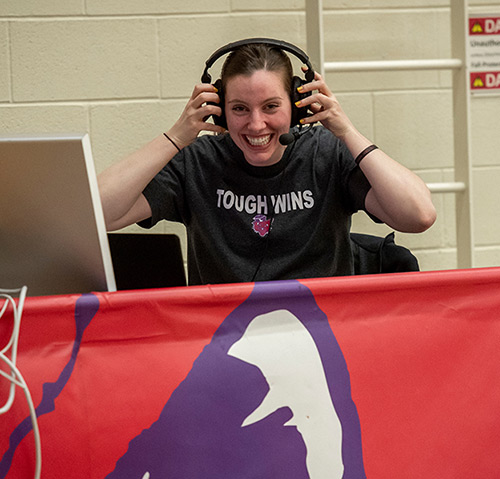 Aside from assisting the development of the sport management program and playing four years on the women's basketball team, Molly participated in other activities such as Linfield's Residence Hall Association, Chaplains Team and Linfield's Student Athletic Advisory Committee (SAAC).
Her journey with Linfield didn't stop for Molly after she graduated. During this past season, with no spectators allowed to watch in the stadium, Molly stepped in as an announcer for Women's Basketball, Volleyball, Softball, and Lacrosse games as a Linfield Sports Network broadcaster.
"Being an announcer was one of the best opportunities I've ever had," says Molly. "I had a really fun time. But, unfortunately, no fans could be there, so it was my job to give them a better experience. Because of that experience, I am honestly thinking of pursuing broadcasting as a career."
Molly also shared her love of the game back home in Beaverton as a coach for her high-school JV team. 
But her time on the court isn't over quite yet.
In a few short weeks, Molly will head overseas on a full ride to play basketball for Solent University, located only an hour away from London in the heart of Southampton. There she will also pursue her master's degree in sport management.
"Studying abroad has always been a dream of mine," says Molly. "However, that wasn't always a feasible option while being committed to my team. This experience is really a dream and a half. It's kind of surreal and I don't know how it's all happening."
While Molly loves her home in the PNW, she is excited to divulge herself into the culture and diversity Solent offers. 
As for her future in basketball, Molly is hopeful but unsure where her journey overseas will take her.
"I don't know what basketball playing as an active player is for me after this,'' says Molly. "I'm not looking at that cause my team needs to know that they can count on me. So I'm not looking ahead; I'm here right now. I'm going to play for a team, the Solent Kestrels, and try to lend him a championship with my team."
The advice she has for her past Linfield teammates and other student-athletes hoping to pursue a career in basketball after college is simple: 
"Work your ass off."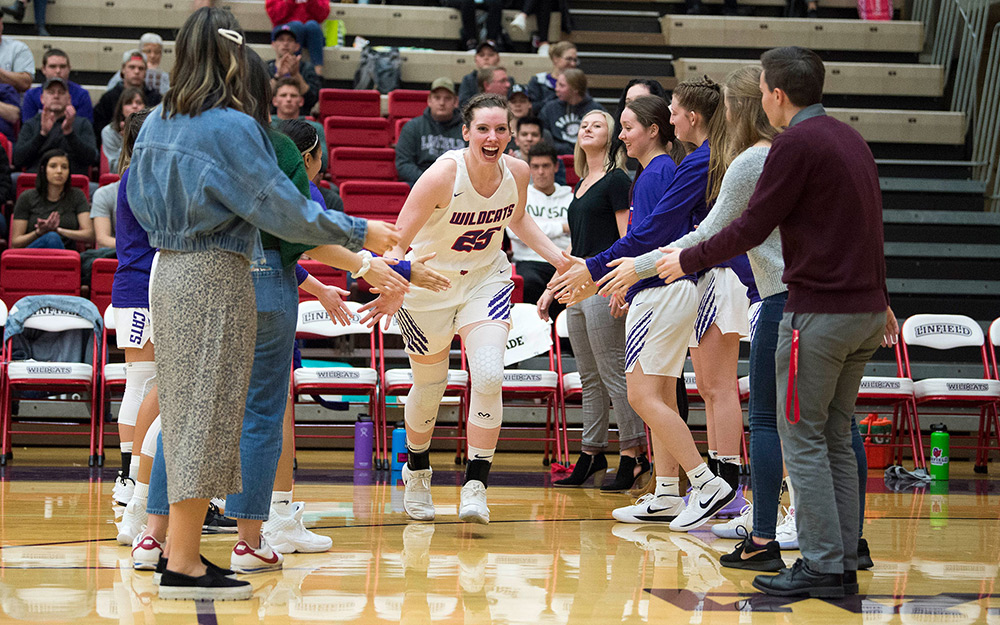 "I believe if you do everything in your power and then whatever the result is, you can feel good about it, because you did everything you can in your control," says Molly. 
After facing a severe injury during her junior year, this mentality is what got Molly through her most challenging days to where she is today, getting to play semi-professional basketball overseas. 
Because of this mentality and continuous dedication Molly gives to the sport, Linfield's basketball and the Linfield athletic program honestly believe Molly embodies what it means to be "Bigger than Buckets."