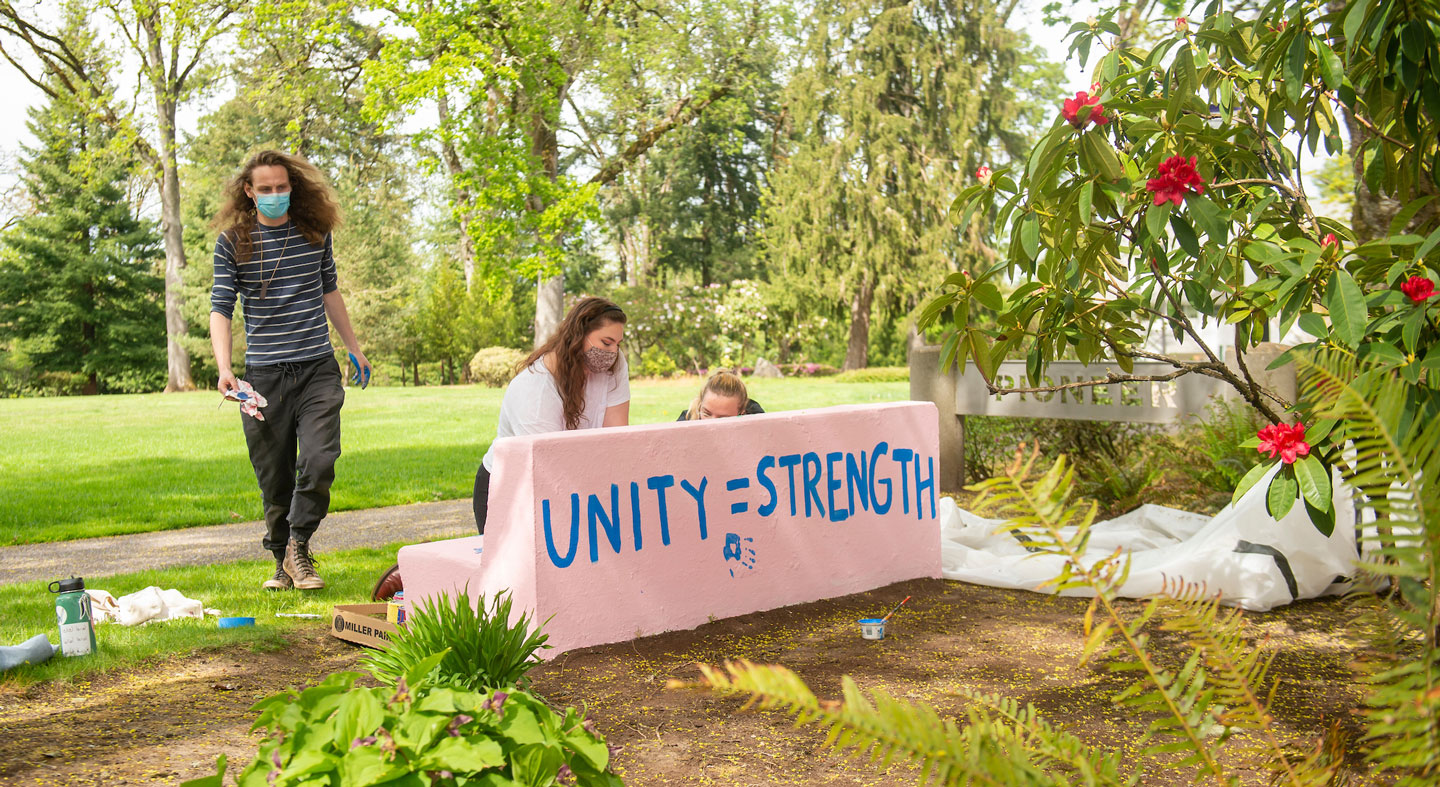 For the class of 2021
A Sign of Resilience
For more than a century, the senior bench has remained a campus staple.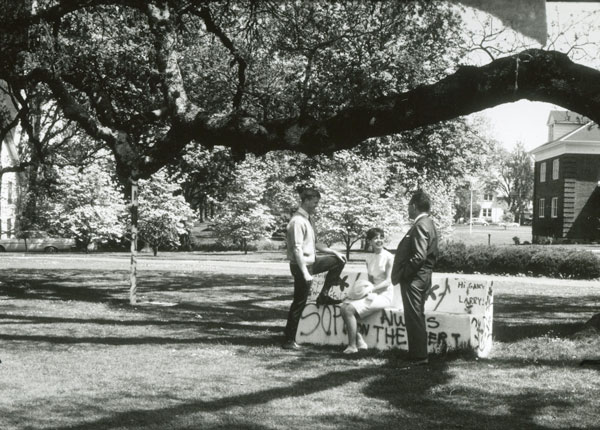 Creative seniors leave their mark on the monument each year before Commencement with a new coat of paint. The theme differs from each year uniquely representing the graduating class that's stepping out of the Oak Grove and into the world. Past themes have ranged from Dr. Suess's "Oh, the Places You'll Go" in 2007 to the class of 2002 honoring 9/11.
Each theme is special and specific to the story of the departing class.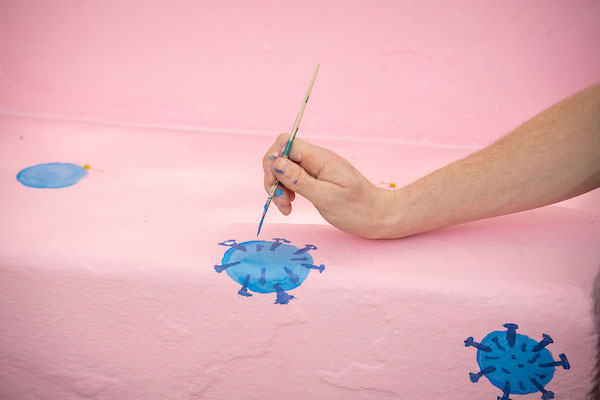 This year, a dedicated group of seniors decorated the iconic bench to represent their senior year in the aptest way possible: covered in tiny COVID-19 viruses.
The front of the bench also boasts colorful handprints, face masks and a bottle of bleach. The back displays a strong, simple statement:
"Unity = Strength."
The bright pink fixture, which sits peacefully in the shadow of Pioneer Hall, will be hard to miss as graduates and their loved ones parade down Founders' Way during Sunday's drive-through Commencement.
Linfield's class of 2021 adapted in order to continue learning, growing and thriving amongst the challenge of a pandemic and their unprecedented graduation celebration is no exception. As they embark on their next journey, these Wildcats leave a legacy that truly encapsulates the Linfield experience: uncommon.