Kendall Harrison '21 and Nathaly Sanchez '21
NPR Podcasting Honors
"Podcasting is my favorite way to tell stories, and not just because I like the sound of my own voice," senior Nathaly Sanchez joked.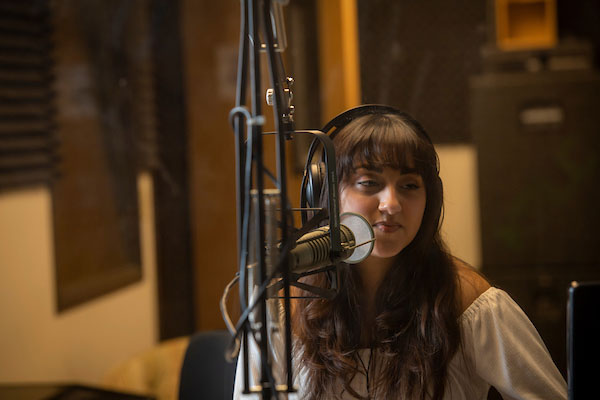 "You can take listeners anywhere, place them at any time, and evoke any feeling. You can do this with film, sure, but there's nothing that compares to what your own imagination will paint in your mind."
Nathaly and senior classmate Kendall Harrison received honorable mentions in the NPR Podcast Challenge on April 6, putting them in the top 25 winning podcasts from college students across the country. Linfield is one of only two schools that had multiple students in the top 25, with the other being Northwestern University.
Kendall and Nathaly were also the sole honorees west of the Rocky Mountains.
"To be one of the two students on the west coast to be honored has me over the moon," Nathaly said. "I am so grateful for the confidence this has given me in my taste and skills."
"All I can say is make the most out of your opportunities, you never know what may come of your hard work."
The contest offered students the challenge to create a three- to eight-minute podcast on any topic. Eventually, two submissions out of the top 10 from students at Penn State University and Colorado College were chosen to be played during NPR's show All Things Considered or Morning Edition.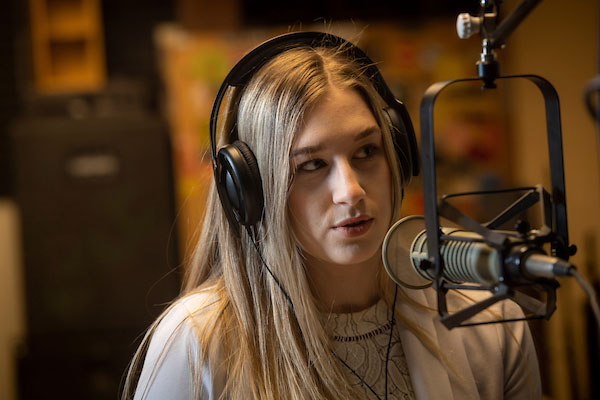 Kendall, the managing director of the newly-formed Linfield Pawdcast Network, submitted a podcast titled Crop Tops and Catcalls, based on a pivotal story from her childhood.
The narrative explores her first time being cited for violating the school's dress code on the second day of eighth grade. The culprit was ripped jeans with two holes no bigger than an iPod nano directly above the knee, according to Kendall.
The short episode is emotional and personal, diving into the impactful moment of Kendall's life and the societal implications that contribute to the objectification of women.
"I'm still angry that girls are made to be conscious of their bodies in relation to how adults and boys see them instead of how they want to see themselves; someone beyond their clothing and looks, someone strong, kind, smart and all the things."
The senior marketing major is encouraged that others felt inspired by and related to her story.
"This accomplishment means that I shouldn't underestimate my ability to story-tell even though I'm not a journalism and media studies major."
Nathaly submitted an episode titled Within the Walls. The mass communication major told listeners a story from her youth about a best friend "catfishing" her and her peers, which ended up being her friend's way to deal with her sexuality in a strict, religious household.
In the podcast, listeners are transported to the brutal halls of middle school as rumors fly and the police eventually become involved.
Podcasting is beginning to grow in popularity at Linfield.
This spring, Kendall and Nathaly are both enrolled in Linfield's inaugural podcasting class in the journalism and media studies department with Professor Kevin Curry.
"The authenticity of both stories is what I believe makes them stand out," Professor Curry said. "Neither shied away from revealing themselves in order to tell the best story possible."
The department is working to grow and transition the old student radio station, KSLC 90.3 FM, into The Linfield Pawdcast Network. Currently, the network has two podcasts: Revisit the Moment by Professor Curry and Queer, There and Everywhere with junior duo Bea DeGraw '22 and Kenna Tanouye '22.
Linfield's theatre and communication arts department has also begun to produce podcast episodes using original student plays, complete with full casts, sound effects and narration. 
"In less than a year, three Linfield students have received national honors for podcast work," Professor Curry said. "These awards make it pretty clear that if you want to learn to tell good stories with audio then Linfield is the place to be."