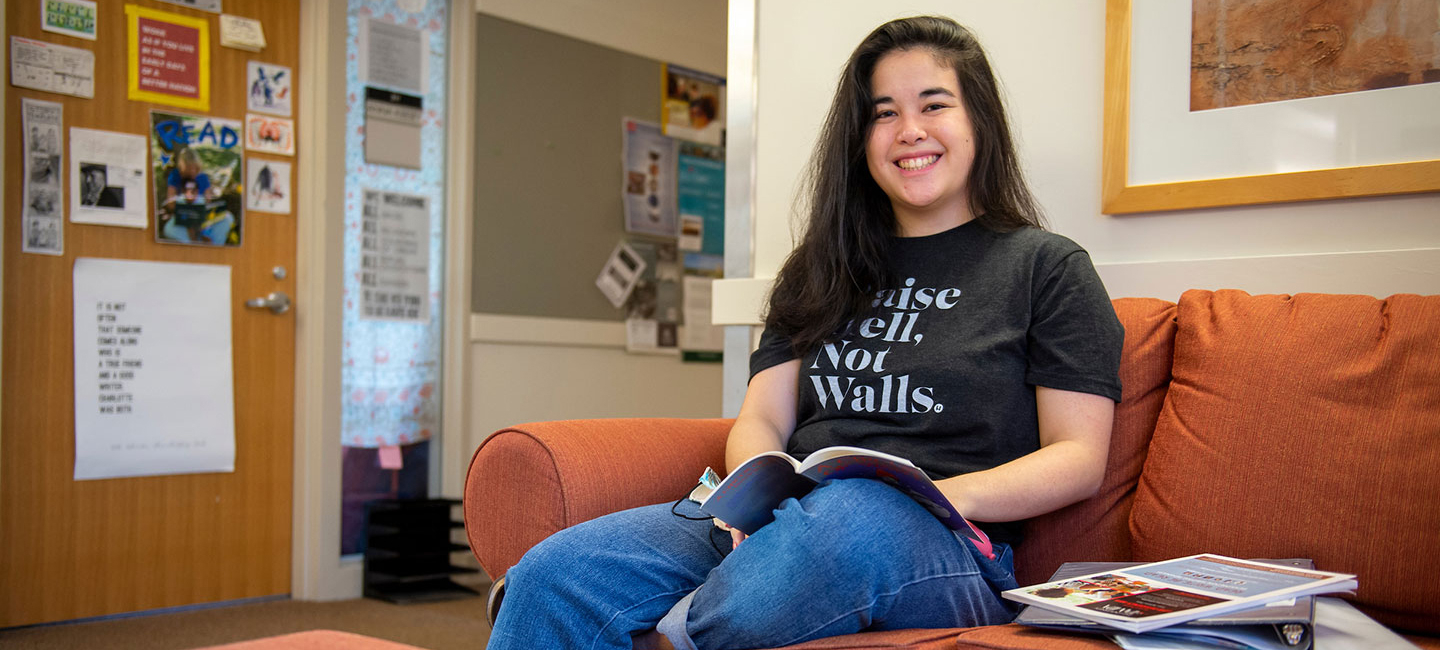 Meet Kenna Tanouye '22
Fighting for Equity
Kenna Tanouye's passion for equity in sport brought her to Linfield's newly-formed sport management program.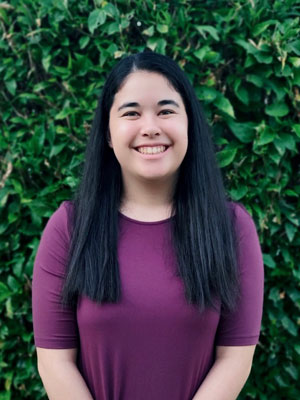 Once looking into her sister's alma mater and exploring the sport management program, the move from O'ahu to McMinnville seemed like a no-brainer.
Kenna has yet to decide the specific direction of her career, but her goals remain the same regardless. "I want to focus on the community outreach and social responsibility aspect of the field because sports can be used as such an equalizer for a bunch of different people all around the world," she said.
Kenna's recent marketing work with the Fresh Off The Vote podcast, a grassroots podcast created by Asian-American youth to encourage political participation, turned into an opportunity to host an episode based on her interests of representation in sport. The episode featured two successful Asian-American collegiate athletes, a two-sport female athlete from Chapman University and a University of Washington football alumni.
The conversation explored their platform as activists for future generations of Asian-American athletes and the importance of representation in sport.
During the episode, Kenna reflected on the societal differences she saw when she moved to Oregon.
"The idea for this episode of the podcast episode has been something that I've thought about on an informal level. I gravitate towards mixed Asian-American athletes specifically because I am Japanese and white, so any sense of seeing someone on a professional level is cool," Kenna said. "Being from Hawai'i, it's normal to see mixed Asian and multi-ethnic athletes and then not seeing that reciprocated elsewhere was confusing at first."
Kenna's passion for advocacy began with this realization.
"Being in a different state and environment and meeting a bunch of new people opened my eyes that my issues are nowhere near the magnitude of other people's issues," she said. "It was humbling coming to college and seeing there are people that have it way worse than I do and if I can, in any capacity, help to make that better due to my own privilege, then why not?"
The list of other organizations she participates in is nothing short of impressive. This September, she participated in the Asian-American's Advancing Justice Youth Leadership Summit, an event that is generally held in Washington D.C. This year, the summit was entirely virtual.
The summit offers a chance for select college students with Asian heritage across the country to gain leadership experience with event organization, interact with other student leaders, and build advocacy skills.
Starting in June, she became involved with The Homegirl Project, a nonprofit with a mission to advance the position of women, youth of color and non-binary youth of color in politics. In her role with the programs committee, she works with people all over the country to plan events, initiatives and provide online resources.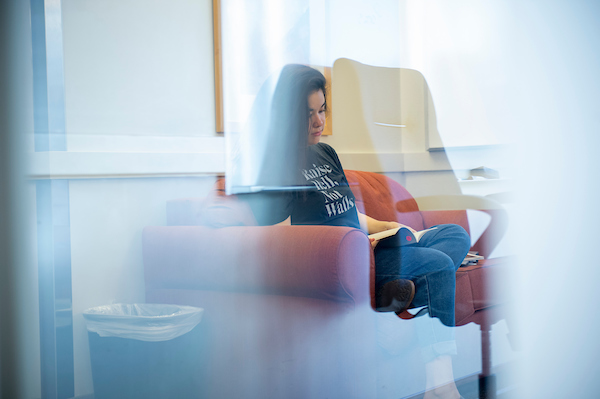 At Linfield, Kenna is an RA in Miller Hall, a member of the Hawai'i Club and the president of Linfield Bleeds, a new advocacy club created to push for menstrual equity around the world and at the university. Currently, the group is working to start a conversation on campus around menstruation and advocate for period products around campus in gender-neutral locations.
Scotland recently passed a bill that made period products free across the country, which is an exciting, but seemingly far-off prospect here in the U.S., according to Kenna. "Not all who menstruate are even women, so thinking about it from a more expansive perspective is difficult for people," she said. "It needs to start at a basic level, with education reform in public schools. I'd love to think that would happen in the next five to ten years, but I don't know."
Along with the rest of her packed schedule, Kenna looks forward to continuing to develop and grow the club during the 2021 spring semester.