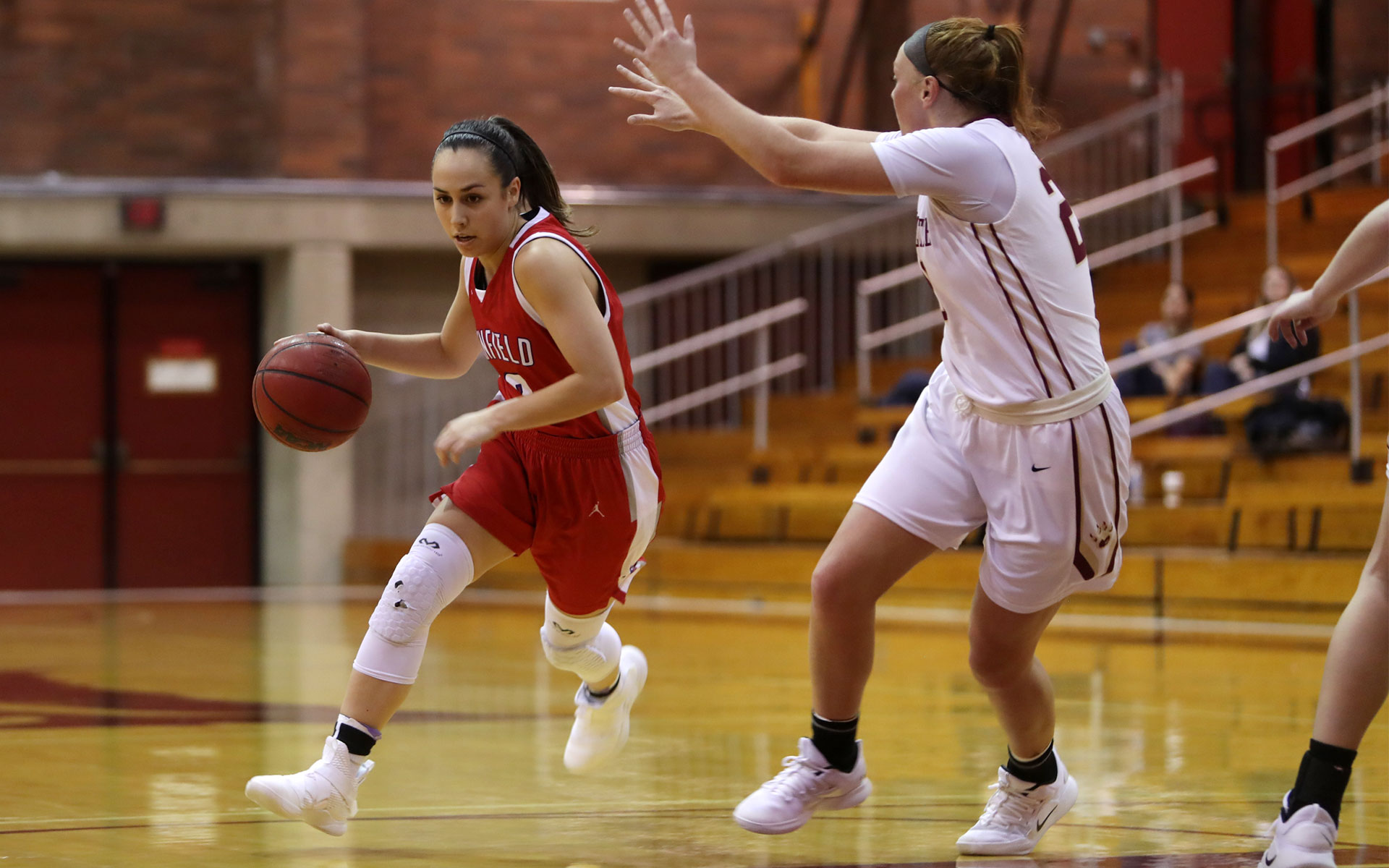 Meet Cami Reuter '21
I'm Here For A Reason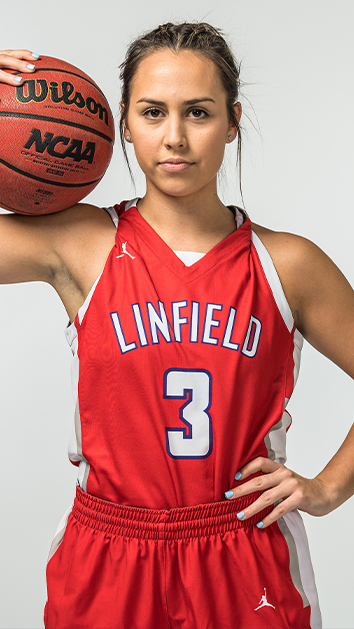 Cami Reuter has faced many adversities during her Linfield University women's basketball career, suffering two severe injuries on the same knee, but the senior is holding her head high and knows that her support system will always have her back no matter the circumstances, just as she has her teammates' backs.
"I believe everyone is on the team not just because they play basketball, but because they also add some unique value," says Cami. "I really try to focus on the positivity and leadership that way, even though it isn't necessarily on the court."
"Cami is someone you always want on your team," says senior teammate Jordyn Feinauer. "Her positivity and hard work, both on and off the court, is contagious. She's a strong leader and always has our backs." 
Cami was born in Bangkok, Thailand. At the time, her father, Clifford, was working overseas for Nike, a company he worked with for 25 years. The Reuters moved back to the United States when she was in first grade. She has spent the rest of her young life growing up in Sherwood, Oregon.
"I don't really remember a whole lot overseas. The only thing I remember how to say is 'please give me apple' in Thai," says Reuter. 
Her father is back overseas now, working for Under Armour.
Sports were not a big part of Reuters' life while overseas, but when she returned to the States, she immediately picked up soccer. She played soccer both at the club level and as part of her high school team until her sophomore year. Cami began playing basketball in the fifth grade and it has been a big part of her life ever since.
"I found out I had a lot more potential in basketball and my basketball coach really liked me and wanted to develop me as a player. My talent really took off my senior year of high school," says Cami.
Playing basketball in college was not something she thought was a possibility until halfway through her senior season at Sherwood High School. That's when Linfield women's basketball coach Casey Bunn-Wilson reached out to Cami and asked her to visit campus.
"I ended up having an overnight visit, met the team and the environment was so welcoming. Everyone was so nice and welcomed me in," says Cami. "I love the school, the coach and the team seemed awesome."
Cami was looking at several other schools, all of which were larger than Linfield, but the ability to make her mark on a program that was growing was something that enticed her to become a Wildcat.
"The program was still up and coming and I wanted to be a big part of that change, which was really appealing to me. I felt like I could stand out here whereas at the other schools I was looking at, I probably wouldn't have had as big of an impact."
"Since Cami's sophomore year, she has been an incredibly positive leader on and off the court. She is a selfless, compassionate, 'team-first mentality' teammate," says Bunn-Wilson. 
Along with being one of the leaders of the basketball team, Reuter also holds executive board positions in the Phi Sigma Sigma sorority and the Student-Athlete Advisory Committee at Linfield.
"I have dedicated a lot of time and leadership to my sorority. I have met a lot of people that are going to be lifetime friends," says Cami, who held the position of scribe last year and currently holds the position of panhellic delagate, serving as the liaison between the sorority and the greater Linfield Fraternity & Sorority Life community. 
"It's also fun to focus on that during the offseason when I don't have basketball," she says.
Within the SAAC organization, Cami is the co-marketing and publicity chair, helping run the social media accounts.